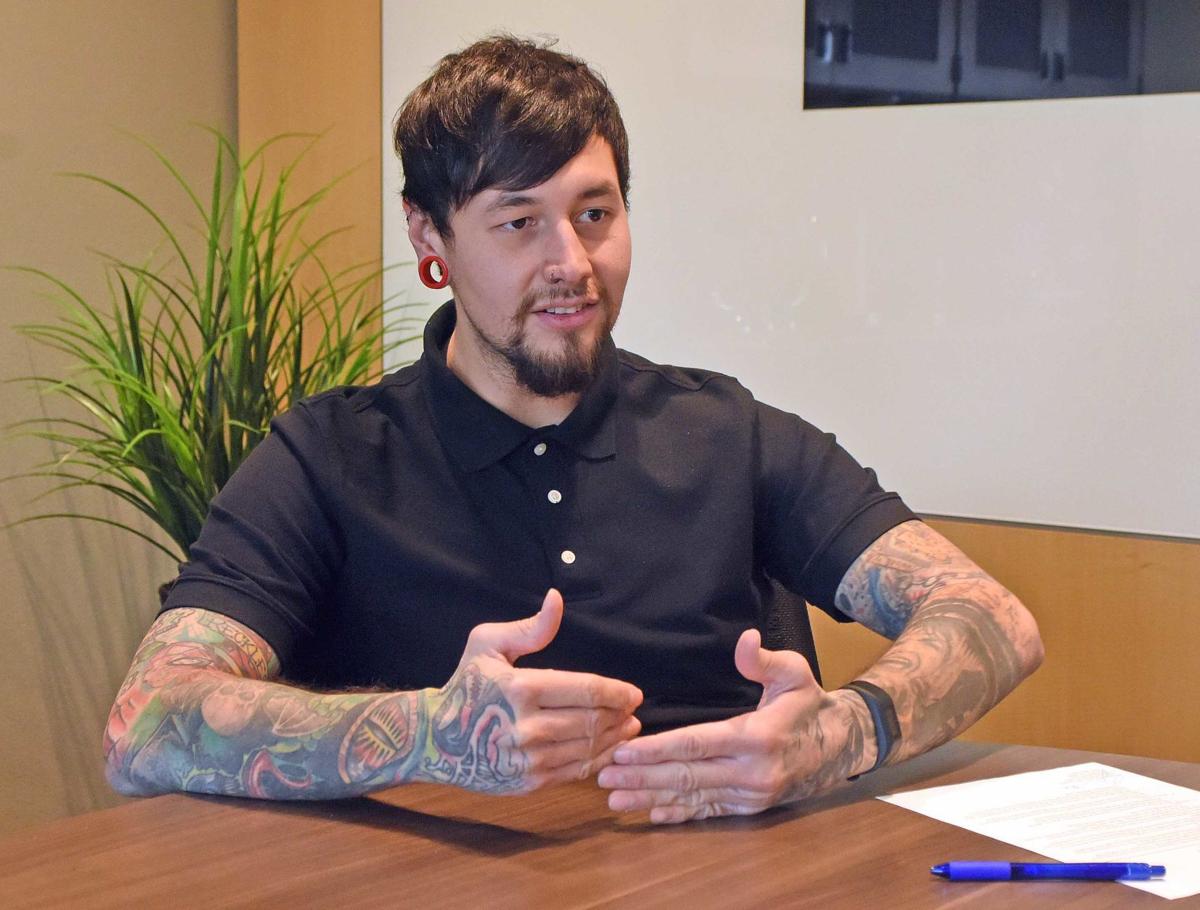 The Mandan, Hidatsa and Arikara Nation plans to add new buildings to its Good Road Recovery Center drug treatment facility in north Bismarck.
The tribe is building a 40-unit residential facility for women and children, which it calls a "transitional living center," and a facility offering health services, called a "wellness and outreach center." The treatment center and upcoming facilities are part of the tribe's goals to provide a "continuum of care" approach to addiction treatment that involves tracking patients over time and providing health care services over an extended period.
"The majority of people who go through our treatment and our continuum of care program, as it stands today, remain sober," MHA Nation Chairman Mark Fox said. "And so that's why this new transitional living center is really important. It's going to allow those who go into regular treatment to go into these homes to live and get their jobs realigned. 
"It's going to give them an opportunity to foster their sobriety," Fox added. 
MHA Nation didn't release the cost of the new facilities.
The center has treated 46 people since it opened in 2018. It houses 16 patients at a time, according to Executive Director Ty Thompson.
The treatment center program usually lasts 120 days. During the first 60 days, patients undergo group therapy and individual sessions. During the second phase, counselors work with patients to resolve any outstanding warrants, legal issues or mental health issues. At 120 days, counselors expect patients to have gained employment and secured housing.
The tribe plans to open the wellness and outreach center in the next few months. Officials intend for the planned center to complement patients after they complete the rehabilitation program at the drug treatment facility. 
The wellness and outreach center will provide nutrition and physical fitness classes, complete with an exercise room, classrooms and saunas.
You have free articles remaining.
"When you are recovering, especially with methamphetamine, it is up to two to four years before your body is actually detoxed from that," Thompson said. "So we try to encourage them as much as we can to get these parts to start moving so when that time comes, you are little more well-adjusted."
The facility will be open to MHA Nation members, about 1,500 people, and treatment center patients.
"I want to improve the stigma that's already there between our people in the community and clients," Thompson said. "What we want to do is invite people at the wellness center to come over (to the treatment center), be a part of fun groups, not therapy, not always talk about drugs."
Fox said he expects the transitional living facility to be complete in December 2020. It will require tenants to be sober, though those caught using alcohol won't lose their housing.
"They don't lose their housing status and are kicked out; they can go to the (treatment center) for treatment during two days and just walk back over there," Thompson said. "They still have their housing; they can still work on getting more permanent housing if they need to."
The MHA Nation also plans to add a walking trail with historical and educational information along a creek behind the treatment center. 
"On that trail, you'll see about the area, about the culture about the history, about the tribes. About native plants," Fox said. "All these things, from turnips to wild licorice, to this and that. And along that trail, on the area, we are going to also have traditional gardens, as we used to for thousands and thousands of years."
The drug treatment center and the continuum of care approach were modeled after out-of-state facilities, primarily in Arizona, where the tribe sends some patients. The majority of people in two Arizona-based programs, Native American Connections and RTC Gila River Treatment Center, have remained sober, Fox said. 
"It took them literally 30-40 years to build what they have down there. I don't expect us to take 30-40 years," Fox said, referring to Native American Connections. "(The director) told us that it didn't happen overnight. So we are learning from them and we are continuing to build, mimicking how they do things ... and tailored to our own ways of doing things."
Fox said he hopes the Good Road Recovery Center eventually will receive state and federal funding, which he said would enable it to accept patients outside of the tribe.
"My hope is that as we treat our people and get more successful and we begin to have the room and we expand to treat others, more than we are treating today, then, we can get some help from both the state and feds, we can expand on services and our facility can help people outside of MHA Nation," he said.