Brian Ritter, president of the Bismarck-Mandan Development Association, said he sees a Renaissance happening in Mandan in terms of the restaurant industry.
"We've always heard from residents, 'We want more restaurants," Ritter said.
A recent analysis that found that Mandan had a $10 million gap between supply and demand for casual dining.
New restaurants and a ballpark renovation are on the horizon for Mandan, bringing a sit-down restaurant, fast food and recreation options for residents.
Here's a look at some of the projects:
Bennigan's
Mandan natives Rob Knoll and Monte Stein saw there was a need for more sit-down restaurants and bought land in north Mandan for a pub-style restaurant.
"It's one of those where we wanted to bring something to Mandan that was lacking for, well, for years," said Stein.
Bennigan's is an Irish pub-style restaurant. Knoll said he spoke with a childhood friend, Gwen Mangiamele, who co-owns Legendary Restaurant Brands — parent company of Bennigan's, Steak and Ale and Bennigan's On The Fly — and her husband, CEO Paul Mangiamele, about opening a Bennigan's franchise in Mandan.
The restaurant, which is under construction, will be about 5,900 square feet, including a patio converted into a four-season room with garage doors.
Knoll said the restaurant has been getting good responses from locals on its Facebook page. Knoll and Stein said they hope to capitalize on the restaurant's location, which is near Walmart and the new Starion Sports Complex, as well as across the street from Mandan Middle School.
The restaurant is scheduled to open around the end of July.
Culver's
Construction at the new Culver's building in Mandan, formerly Bonanza, is scheduled to start this spring.
Mandan residents Sammi and Hanji Wu, who previously owned Rice Bowl in Mandan, are the franchisees. The Wus could not be reached for comment.
Nathan Schneider, BMDA's director of business development, said the restauraunt is a prime example of locals making reinvestment in their community to meet the Mandan's needs.
The 4,300-square-foot building will offer seating for 104 people, takeout and drive-thru services.
The restaurant is tentatively scheduled to open in August.
Mandan Veterans Memorial Ballpark
A ballpark built in the 1950s is scheduled for a much-needed renovation in July.
The Mandan Veterans Memorial Ballpark is aging and demands improvements, said Cole Higlin, director of Mandan Parks and Recreation.
"I think it has outlived its life expectancy," Higlin said.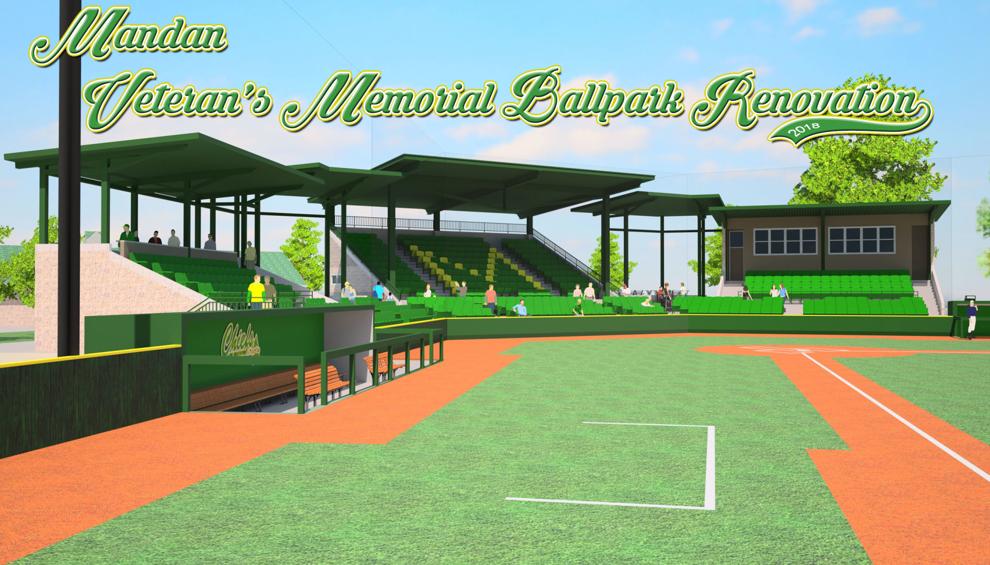 The $2.5 million renovation project will include 500 additional seats, upgrades to the grandstand wings, dugout, canopy and press box. The project is also planned to include new, synthetic turf, if funding allows. Otherwise, it will be replaced at a later date.
So far, $1.5 million has been raised.
The project will go out for bids in April, and construction would begin in July. The project is due to be completed and ready to go for the first game in spring 2019.