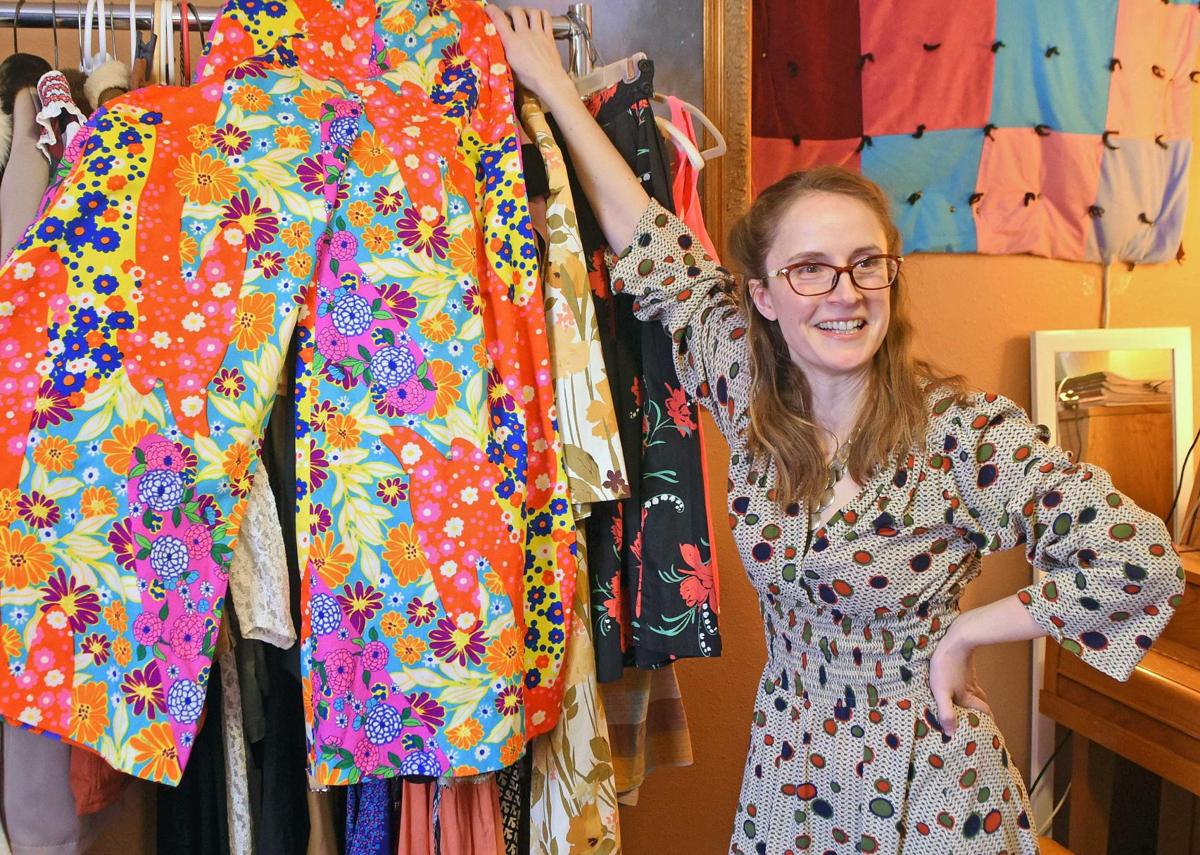 Jessica Just sat in front of her living room television this weekend, watching "Saturday Night Live" and waiting to spot a silky blue 1980s-era skirt and top she had shipped from Mandan to New York two days earlier.
The vintage clothing store owner noticed it on cast member Cecily Strong, who wore it during a skit. But as soon as she recognized it, she panicked.
"Oh no, they bought another outfit just like mine," she recalled thinking.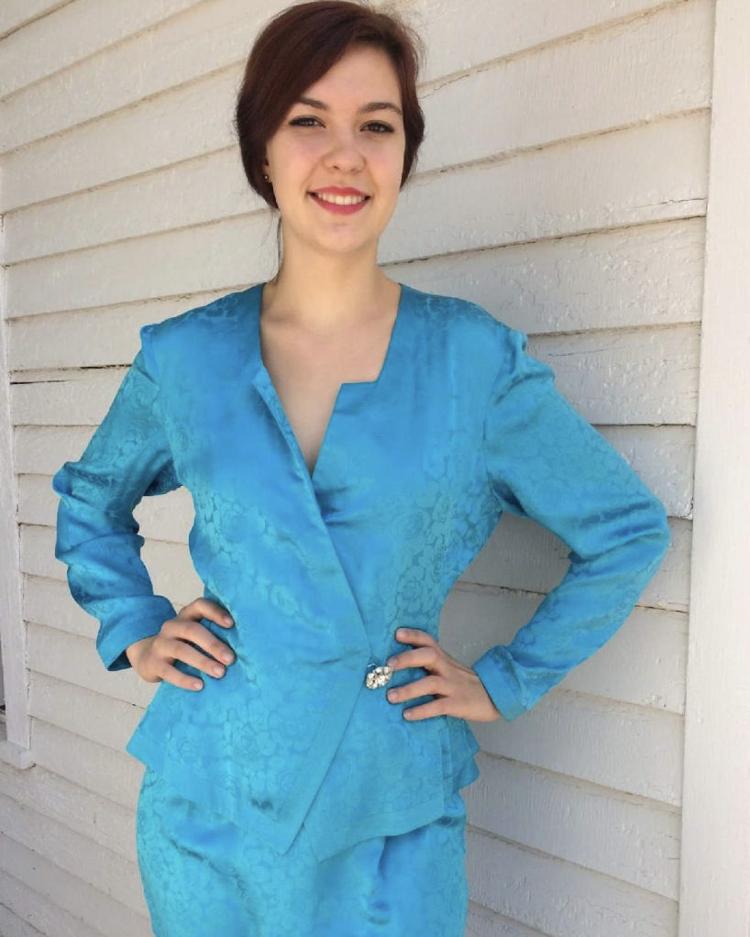 Someone had modified the top, changing it from a wrap style to a button-up.
Despite the alteration, there was no denying that it was the same color with the same subtle floral pattern. Later came a message from SNL's costume department confirming the piece appeared in the show.
"It was surreal," she said. "I still can't believe it, that they purchased it and used it."
Just has sold vintage clothes for 10 years, first through eBay, later through a storefront in Mandan and today through her Etsy shop called Soulrust. Etsy is an online marketplace for handmade and vintage items.
Just bought the outfit from a Mandan woman who sold her several 1980s-era items. It originally came from Dayton's, a now-defunct department store chain.
SNL contacted Just through Etsy last Thursday morning, asking if she could ship it that day.
"Thank goodness I was home," she said.
Representatives from SNL did not immediately respond to a request for comment, but a longtime costume designer said last year in an interview with The Hollywood Reporter that as online shopping has gained traction, SNL has increasingly turned to Etsy and eBay for a fast turnaround on items.
Strong, a member of the SNL cast since 2012, wore the skirt and top alongside RuPaul, who hosted the show that night. He is known for his role as host of "RuPaul's Drag Race."
In the skit, the two play office workers out for dinner with co-workers. When it's time to pay, they come to the defense of a colleague who opted against ordering a glass of wine, arguing that the group should not split the check equally.
Many people who have commented on a clip of the video online say Strong offered a spot-on impersonation of Julia Sugarbaker, a character on the 1980s sitcom "Designing Women." Strong's look came together with a poofy perm of curly hair down to her shoulders, a style common on the show and for the era.
SNL's costume department had altered the top to include five large gold buttons, something Just assumed was intended to either make it look more frumpy or to make it a better fit for Strong.
Just stores her vintage items in her basement, and she's used to shipping them to customers across the world. Last week wasn't even the first time a TV show contacted her to buy one of her items. She's sent a pair of pointed, neutral-color shoes to "The Marvelous Mrs. Maisel," a show about a woman trying to make it as a stand-up comedian in the 1950s.
Another time, designer Marc Jacobs' fashion house asked her to ship a beaded dress to Paris. She thinks it might have been used as inspiration for one of the brand's designs.
And the show "The Astronaut Wives Club," which featured the stories of the women married to America's earliest space explorers, became a repeat customer.
Just wonders if the same thing could happen with SNL now that one of her items has appeared on the show.
"That's what I'm hoping for," she said.
Be the first to know
Get local news delivered to your inbox!