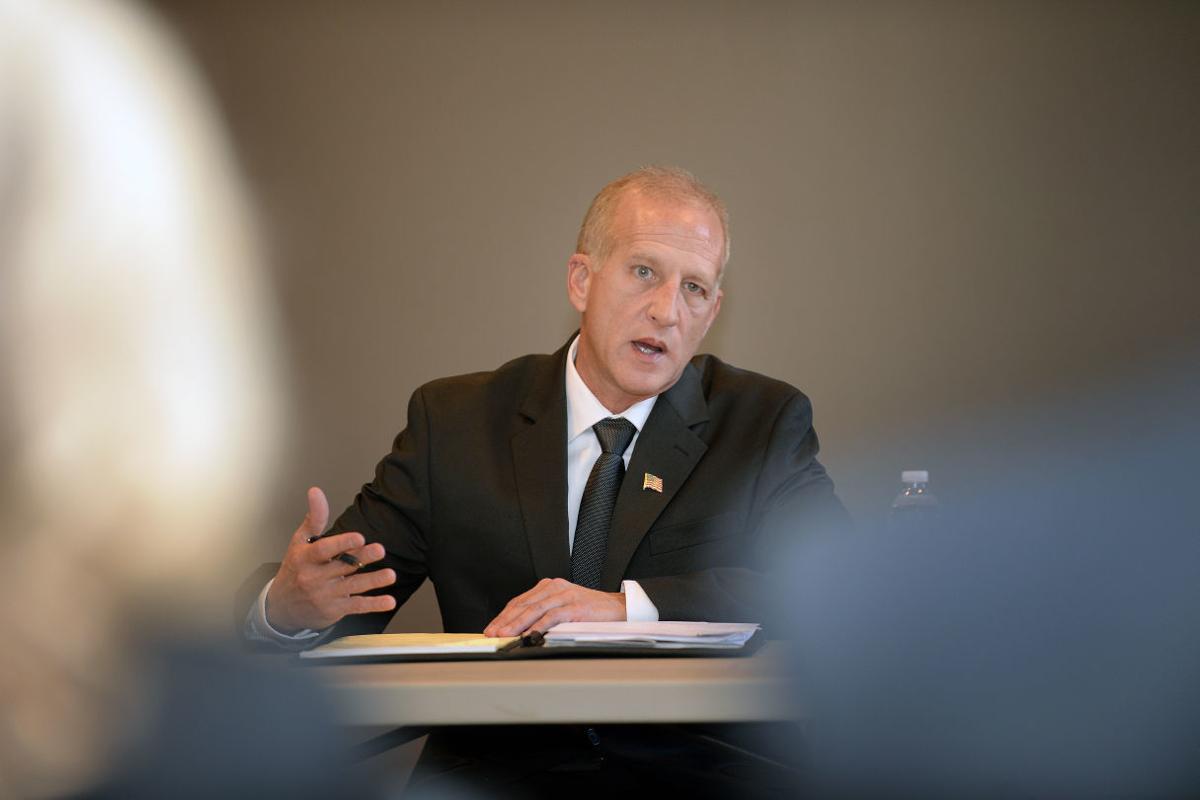 The Mandan Police Department is hosting a benefit for its deputy chief, who was recently diagnosed with Stage IV cancer. 
The fundraising breakfast for Paul Leingang, 54, will take place at the Mandan Eagles Club from 9 a.m. to 2 p.m. March 26. Freewill donations will be accepted to defray Leingang's medical costs. 
A Mandan native, Leingang has worked at the department for more than 36 years. He started by washing cars and dispatching officers and worked his way up through patrol and investigations. He was the department's first drug investigator and served on one of the state's first drug task forces, where he sought out methamphetamine traffickers in the late 1980s and 1990s. 
"He's always helping us and giving us advice and going over our cases with us to make sure we're going in the right direction," said Lt. Pat Haug, who oversees investigations. 
The benefit will feature a silent auction with more than 200 donated items, including gift cards, fishing rods and tickets to sporting events. Tickets will also be sold for a gun raffle to take place at a later date. T-shirts and wristbands will be available. 
The Mandan Eagles Club is located at 1400 Collins Ave. in Mandan.
The Harlem Globetrotters are also working to support Leingang, who is married and has two grown children. The team will donate $3 from each ticket purchased with the promotional code "Paul." They play at the Bismarck Event Center on April 25.