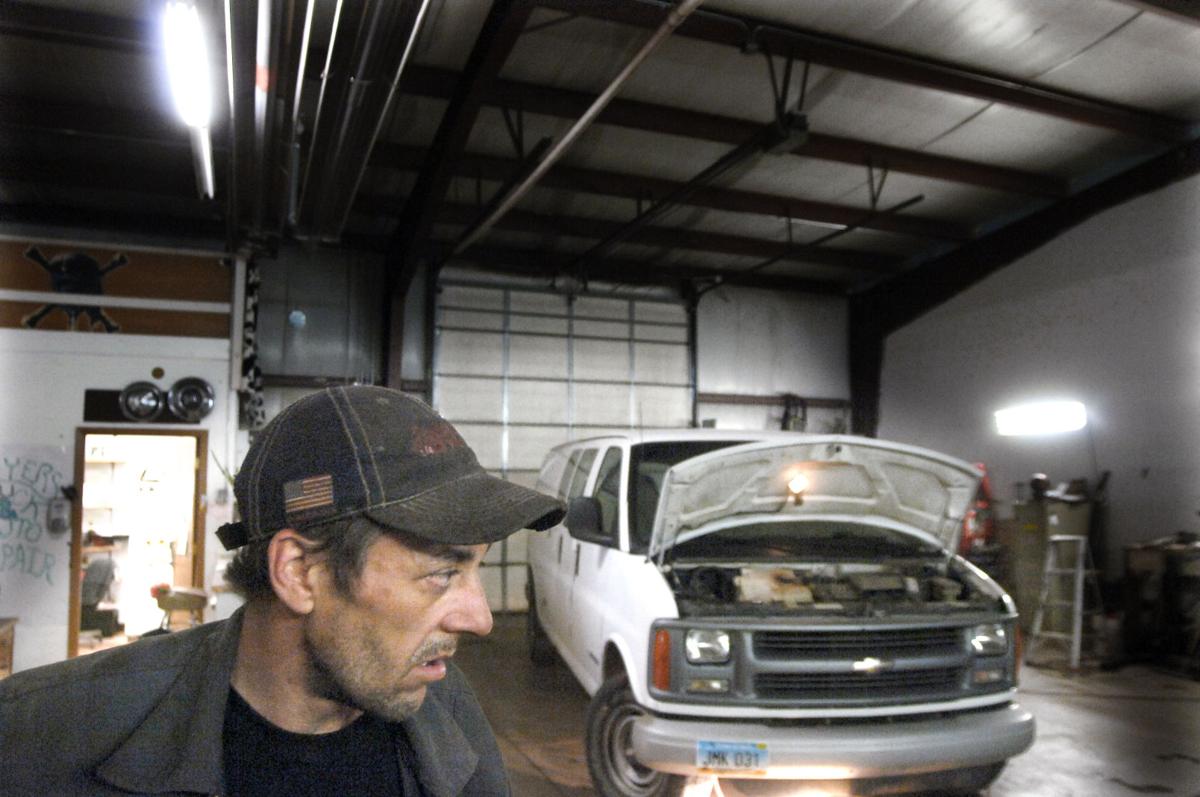 MANDAN, N.D. -- A Mandan family, who gained public attention after Mandan police discovered they were unlawfully dwelling in their business, is still there, a week after receiving an eviction notice.
Robert and Kerena Meyers, their two sons, Christopher and Charles, and their dachshund Chunky are living at Meyers Truck and Auto, 2010 46th Ave. S.E. in Mandan, though they've made a change since city officials and the police informed them that living in the business was a zoning violation.
Robert Meyers said he moved the RV — used by the family for cooking — outside.
Meyers said he paid $2,400 in rent to Kenskerr LLC, the property management company owned by Stacey Zander that handles the building where Meyers works.
Reached by telephone for comment on Friday, Zander said, "My comment is no comment."
Meyers said he hasn't stopped looking for somewhere new to live and work.
"Every day, I've been looking for a place," he said in a Friday interview.
In the meantime, he said he's "trying to keep busy, so I don't have to think about all this stuff."
Meyers said he's still getting business. He's also gotten a handful of visitors, bringing him food and well wishes, though he insisted Friday that he wasn't "looking for a free ride."
Meyers said he planned to stay at 46th Avenue S.E. address until he found something else or until he was forcibly evicted. He said he also would keep working.
"I've got to. I can't not. I don't know how else to do it," he said.
The Tribune reached out to several businesses that share the building with the Meyers family, but owners of those businesses declined to comment on the record.