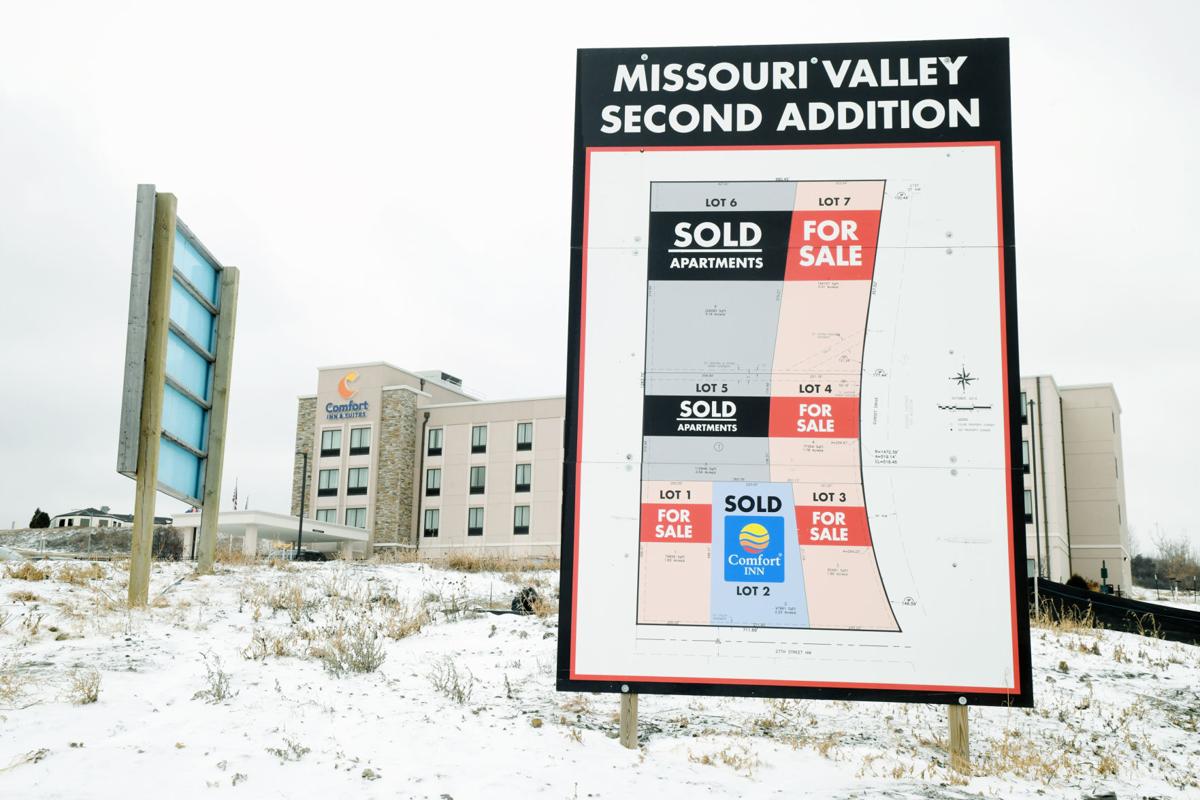 The value of building permits issued in Mandan in 2019 increased 18% from the year before, but the fees the city collected from projects dropped 13%.
The total value of building permits the city issued last year was $46.5 million, compared to $39.6 million in 2018. Building permit fees collected were $357,617, compared to $411,357 the year before.
"Basically the declared value is the value of the building the day the permit is issued, and the permit fees are based on the cost of construction," Mandan Building Official Shawn Ouradnik said.
"Some of the permit fees that were collected the year before were just higher," he said. "(Projects) cost more to construct, or more to do what they were doing, than it did the next year."
The city issued 73 permits for single-family homes in 2019, compared to 115 in 2018 -- a 37% decrease.
A decline in the number of lots available could explain the drop, Ouradnik said. The number of building permits for single-family homes fluctuates year to year, stemming from changes in the housing market and the number of people moving into the Mandan area.
Greg Meidinger, Aspire Homes owner and Bismarck-Mandan Home Builders Association board member, said the decrease "shows a little bit of a slowdown that we had in housing the last couple of years."
"This year, things seem to be more busy," he said. "There's more interest coming into spring than we've had in the last three to four years, so I wouldn't be real surprised if those numbers kind of turned around and went the other way."
Mandan saw a $12 million jump in multifamily residential projects last year with the construction of two 54-unit apartment buildings, after no multifamily residential projects were built in 2018.
"When you are doing projects like that, they are not going to occur every single year," Mandan Principal Planner John Van Dyke said. "If you are going to invest that much money at one single point in time, then you are going to have to make sure the market's going to respond well to the new inventories."
Mandan issued 29 commercial permits in both 2018 and 2019 for remodels and additions. Last year, commercial building projects accounted for 118% more in total value compared to 2018. The total value of commercial building permits in 2019 was $14.7 million, compared to $6.8 million in 2018. Commercial building projects brought in $44,449 in fees last year, compared to $31,854 in 2018 -- about a 40% increase.
Ouradnik said there hasn't been "one big project these last couple of years" that has brought in a significant increase in fees.
Still, he mentioned how Malloy Electric, a business that services and provides supplies for electric equipment and motors, contributed to the total value of building permits in 2019 when it doubled the size of its building. DaWise-Perry Funeral Services' expansion with the city's first crematorium, which it plans to finish this summer, also factored into 2019 building permit numbers.
In addition, the former location of United Printing at 1710 E. Main Ave. was remodeled by Dennis Parr Industrial Enterprises in 2019. Old 10 Bar & Grill's remodeling last year in downtown Mandan also was a significant local business project, along with Running's move downtown and renovations totaling $1 million, Van Dyke said.
In 2018, Redmann Law moved downtown into an 86-year-old building, which it restored. The renovations on the historic building on First Avenue Northwest "really brought up the aesthetic of that block," Ouradnik said. Guitar Lot also remodeled an existing building when it moved to Mandan two years ago.
The decrease in fees Mandan collected from building permits last year compared to 2018 is "not terrible," Ouradnik said.
"We don't like to see decreases at any time, but as long as people are still constructing and stuff, we are going to do what we can for them," he said.
The cost of building projects doesn't matter as much as the services the finished product provides, Ouradnik said.
For example, he said, new construction might have a higher impact than a remodel "just because of the quality of the product they might be bringing in for certain things, or what the building is used for."
Be the first to know
Get local news delivered to your inbox!