American flags waved gently in the pleasant breeze as thousands of spectators – many donned in red, white and blue – lined Mandan's streets Wednesday for the Independence Day Parade.
Themed "American Dreams," the annual tradition featured 131 entries, with Bismarck's Miss America Cara Mund as grand marshal.
Horses, musicians, dancers and political candidates made appearances, but Santa Claus, with his sleigh full of presents, stole the show.
A total of 500 children received wrapped gifts along the parade route, courtesy of Don Ressler's Auto Glass, Mandan.
"I'm the real Santa," said Don Ressler, who dressed the part. "I wrapped 500 presents for the kids and I'm going to hand them out to whoever's good. I just want to treat the kids."
He had a much smaller, separate stash of gifts for 'kids' on the naughty list.
Driving a four wheeler outfitted with a handmade wooden sleigh and mounted deer heads, Ressler scanned the crowd for youth sitting in wheelchairs and strollers, and those he considered to be well behaved. Selected children were presented with a wrapped gift by Santa's elf.
Liam Renner, 4, of Mandan, received a present – an ice cream cone-shaped bottle of bubbles - because he was "sitting nice."
"I love him," Liam said, grinning from ear to ear.
Liam's parents, AJ and Brittany Renner, were tickled pink, too, by Santa's kindness.
"That was very cool … very awesome," said Brittany Renner, noting that Liam asked prior to the parade if Santa was going to be in attendance.
The Renners said they were enjoying the event.
"It's the perfect day for the parade this year," AJ Renner said.
First Lutheran Church, of Mandan, selected a fishing theme for their parade float. Youth sat in kiddie pools on a flatbed trailer, which was decorated to look like an aquarium.
The trailer also featured a sign that said, "Follow me and I will make you fish for people. Mark 1:17."
"We wanted to do something unique," said Jackie Schulz, a member of the church.
Veronica Hoffert, of Bismarck, said she couldn't choose a favorite parade float.
"I love them all," she said. "I love everything about the parade … the music, the people, the crowds … it's fun for all ages."
Twin sisters Brooke and Athena Sidor, 14, of Mandan, agreed that "spending time with friends" is their favorite part of the event.
"People are having fun, that's what it's all about," said parade co-chairman Dennis Friesz.
He said everything went as planned, aside from a little mud in the parade staging areas, where the entrants line up.
"We have a great group of volunteers that help every year. They really know what they're doing," Friesz said, noting Bismarck's Boy Scout Troop 11 stepped up to help this year. "We couldn't do it without volunteers."
Parade floats are judged along the route, according to Friesz, with the top four vote-getters receiving trophies. The first place winner also claims spot 11 in the lineup for next year's parade.
070518-nws-parade12.jpg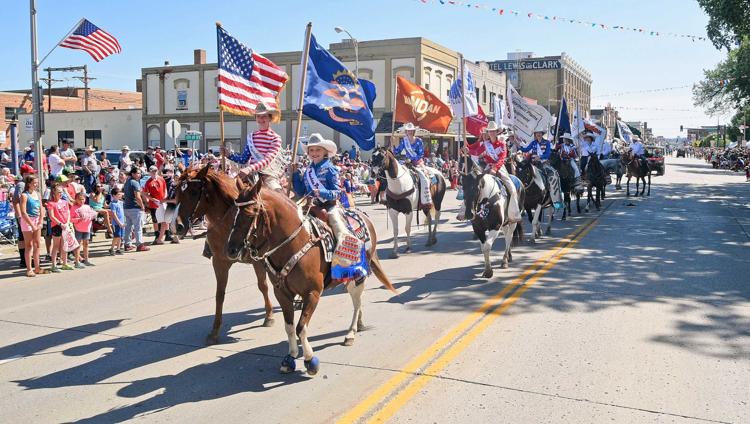 070518-nws-parade9.jpg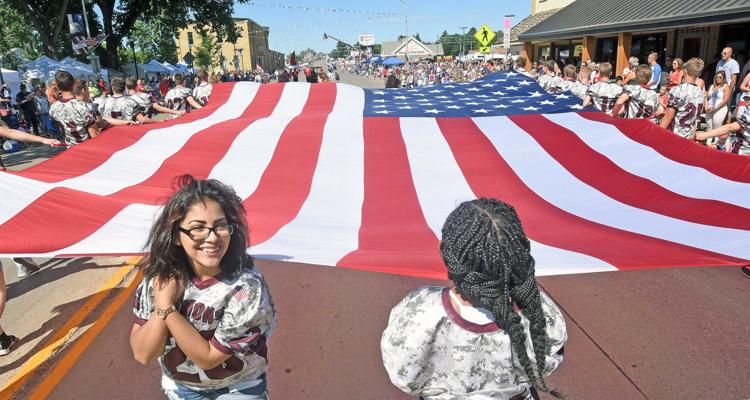 070518-nws-parade11.jpg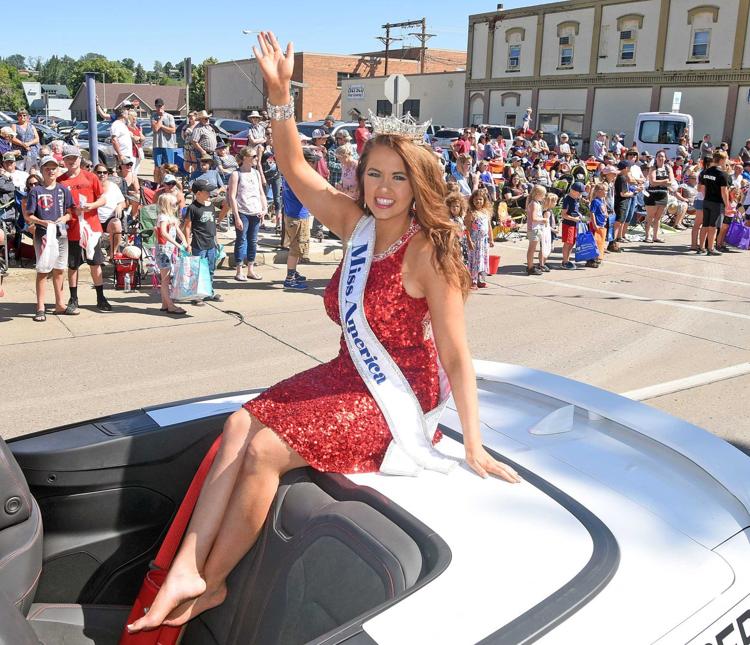 070518-nws-parade5.jpg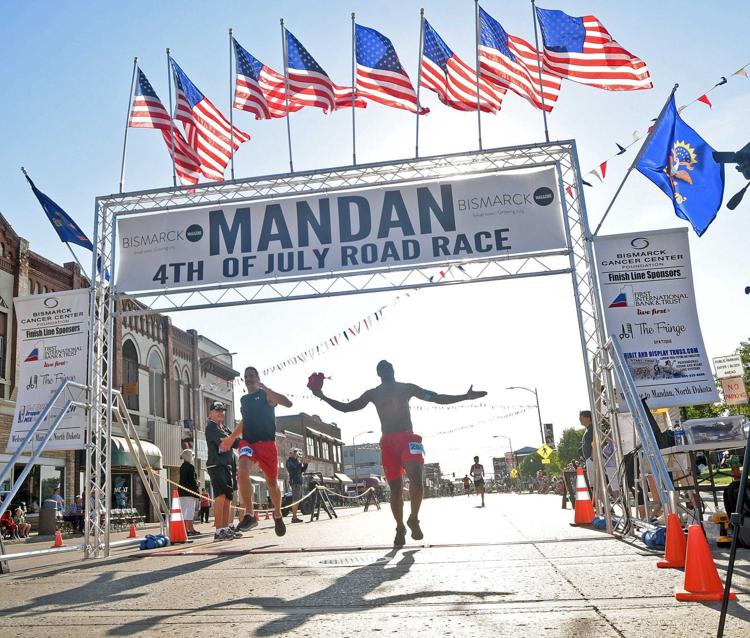 070518-nws-parade3.jpg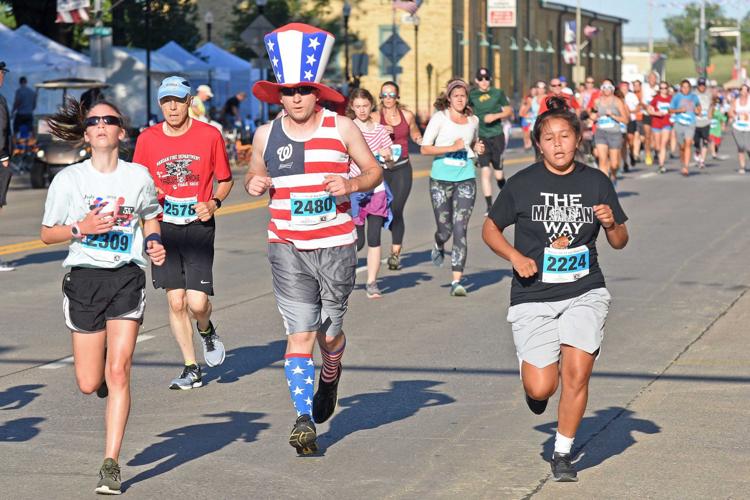 070518-nws-parade14.jpg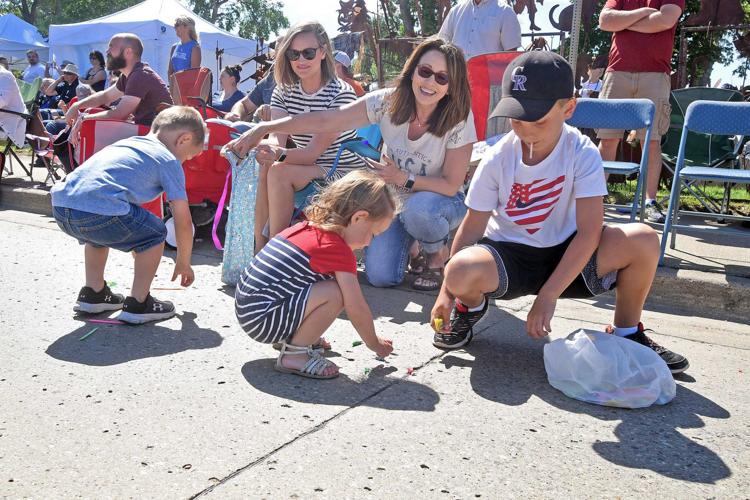 070518-nws-parade7.jpg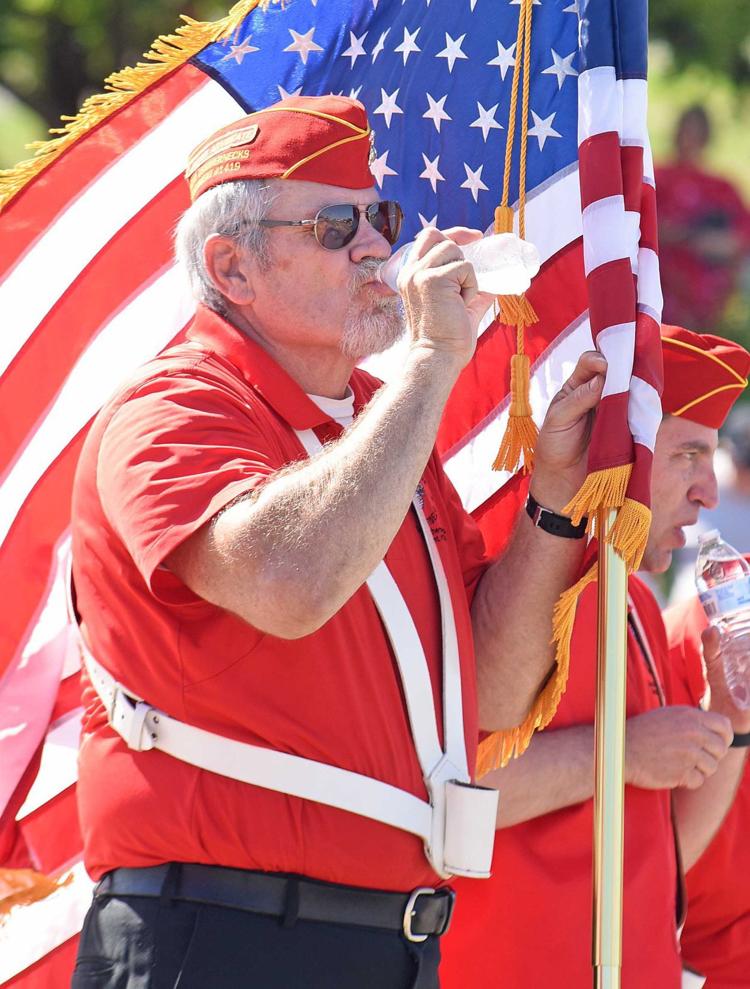 070518-nws-parade10.jpg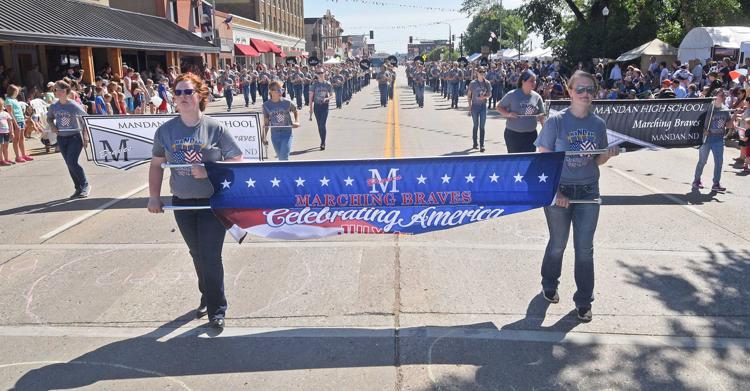 070518-nws-parade4.jpg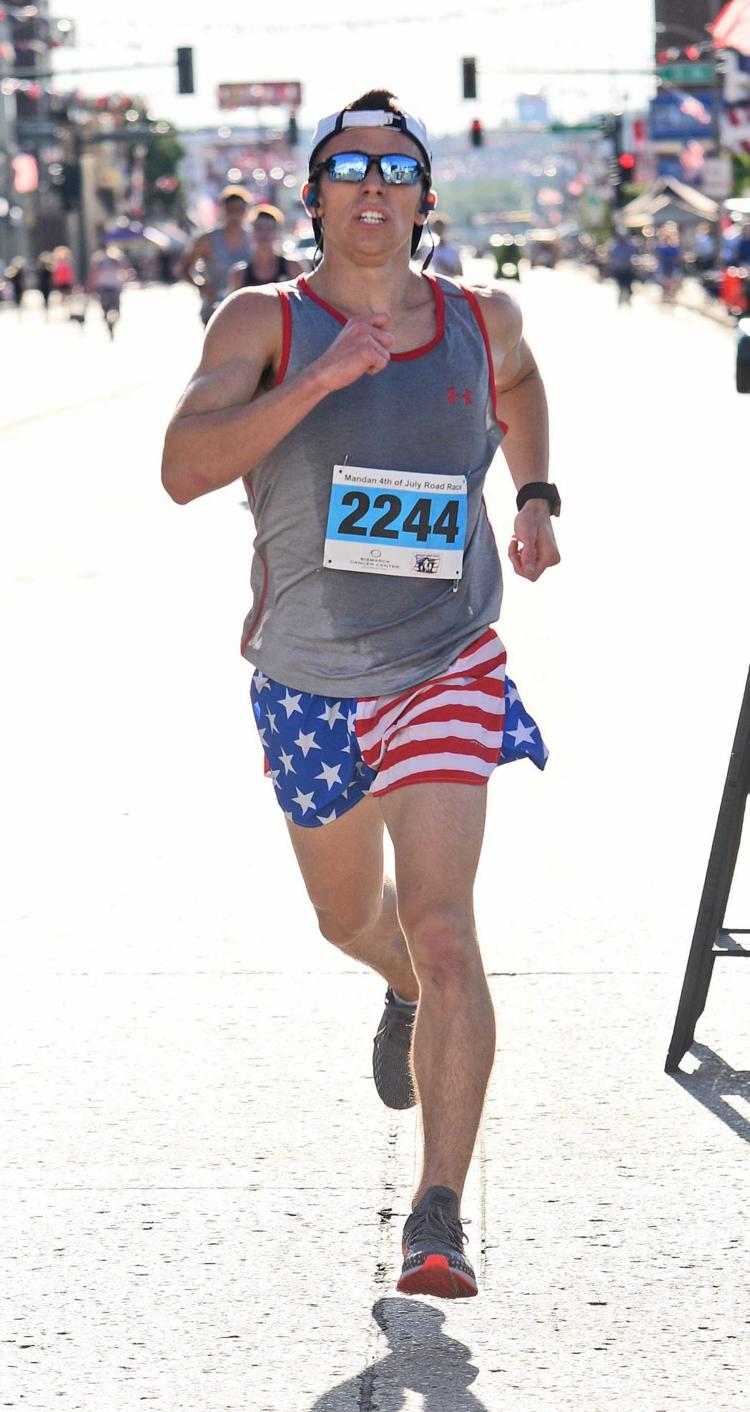 070518-nws-parade6.jpg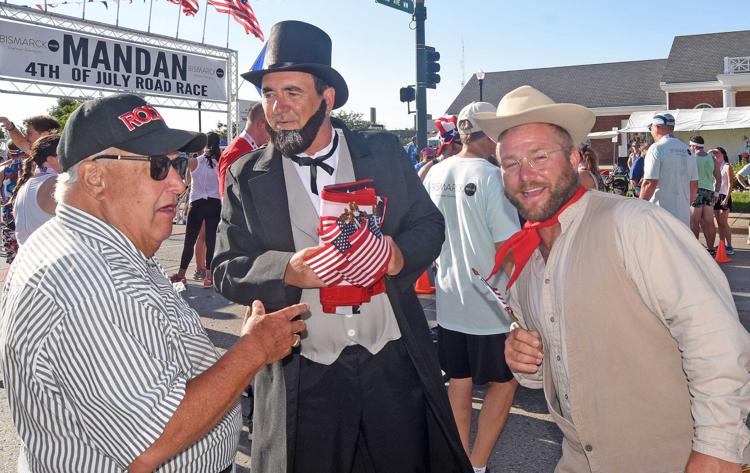 070518-nws-parade1.jpg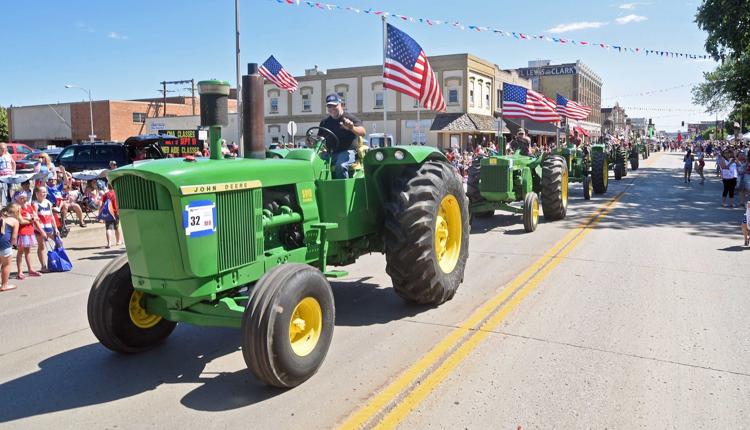 070518-nws-parade15.jpg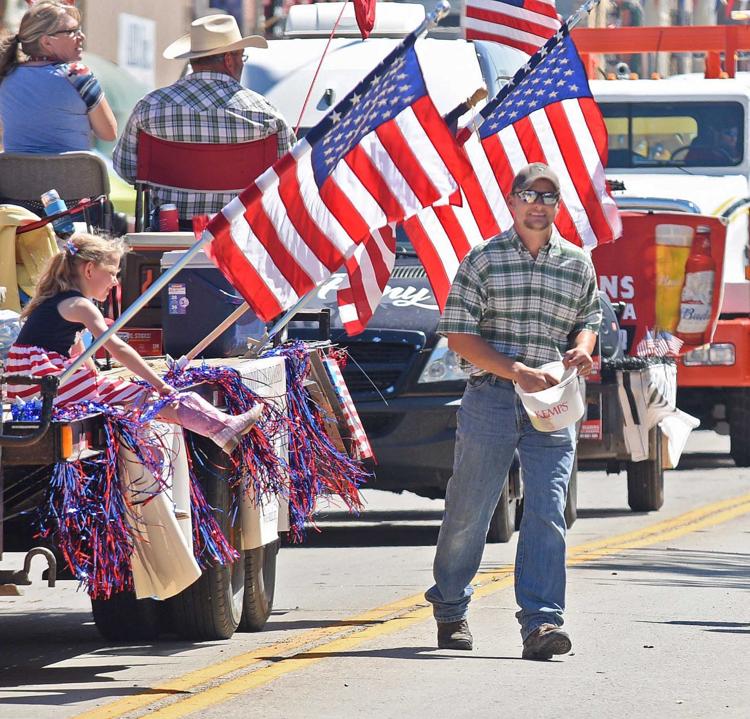 070518-nws-parade8.jpg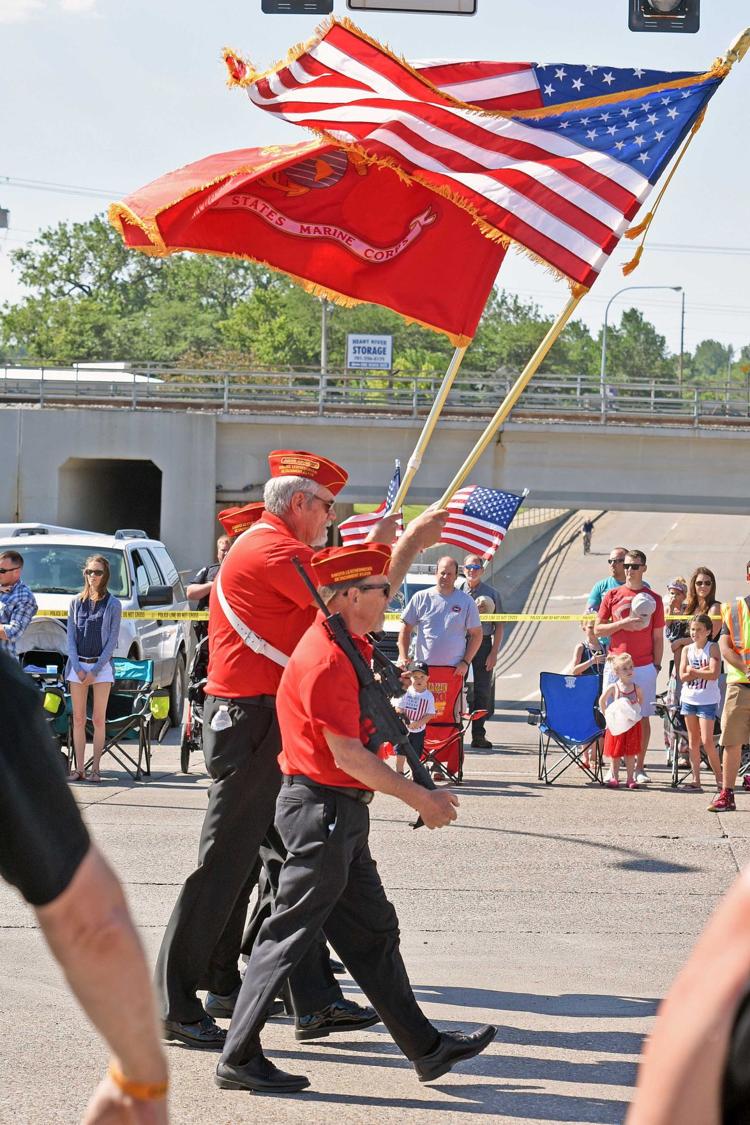 070518-nws-parade2.jpg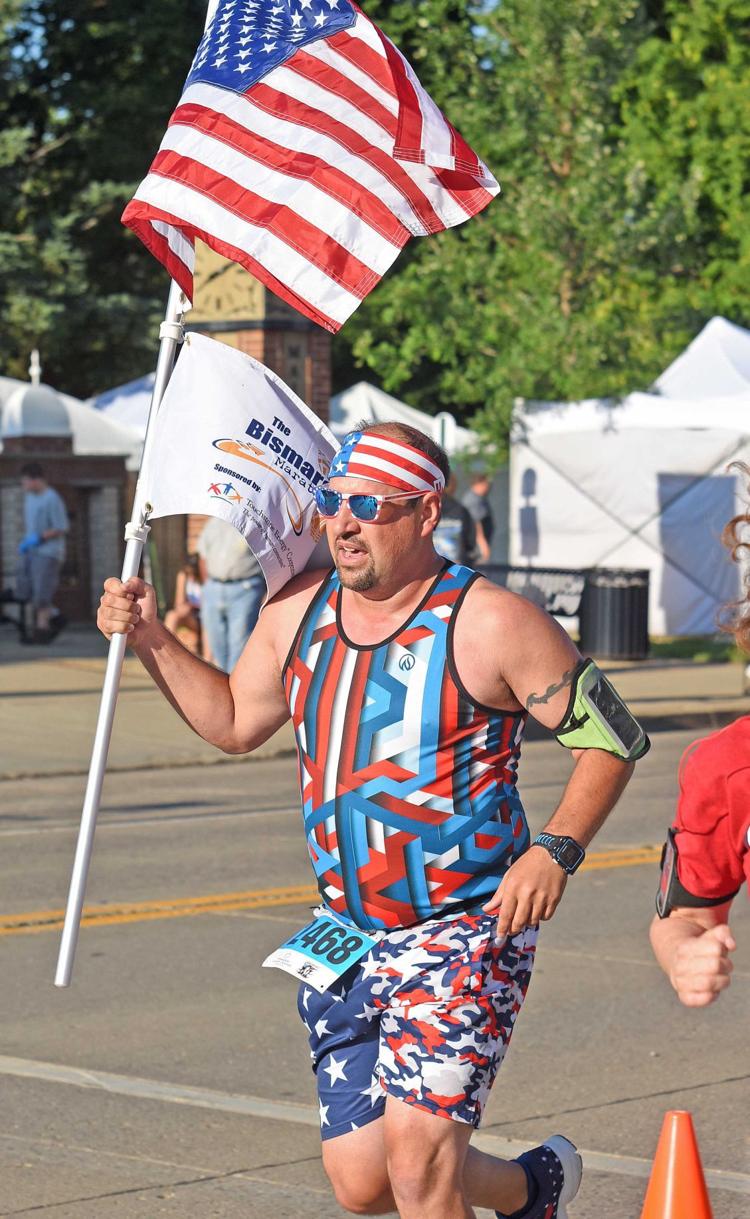 070518-nws-parade13.jpg