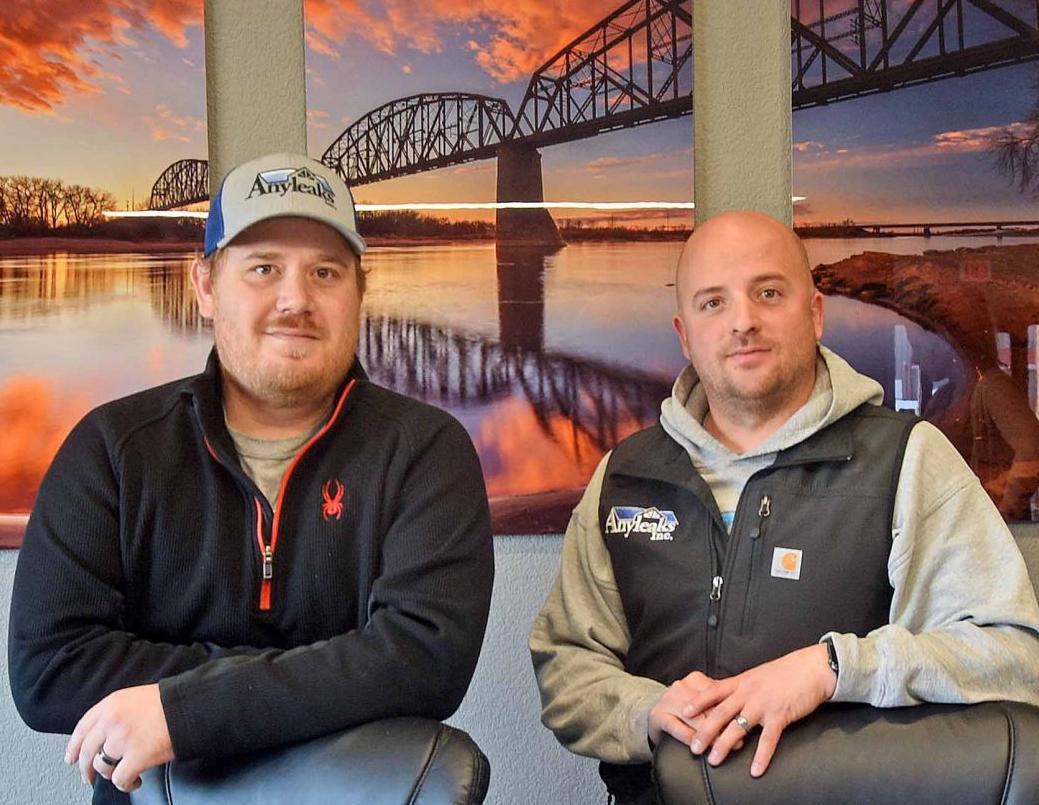 Mandan natives Cody Stern and Allan Miller have been good friends since they were kids in junior high.
Now, with kids of their own, the partners plan to bring a new family-friendly dining experience to their hometown.
"In a town of 20-something-thousand, people should have more options," Stern said. "We have Bennigan's now, but that's not enough for Mandan."
A recent market study by Mandan showed a $10 million gap between supply and demand for sit-down restaurants in the town and the city has been working for a couple of years to bring in more restaurant service through tax incentives.  
The pair are teaming up with a couple of longtime restaurant operators to open Old Ten Bar and Grill at 417 E. Main St.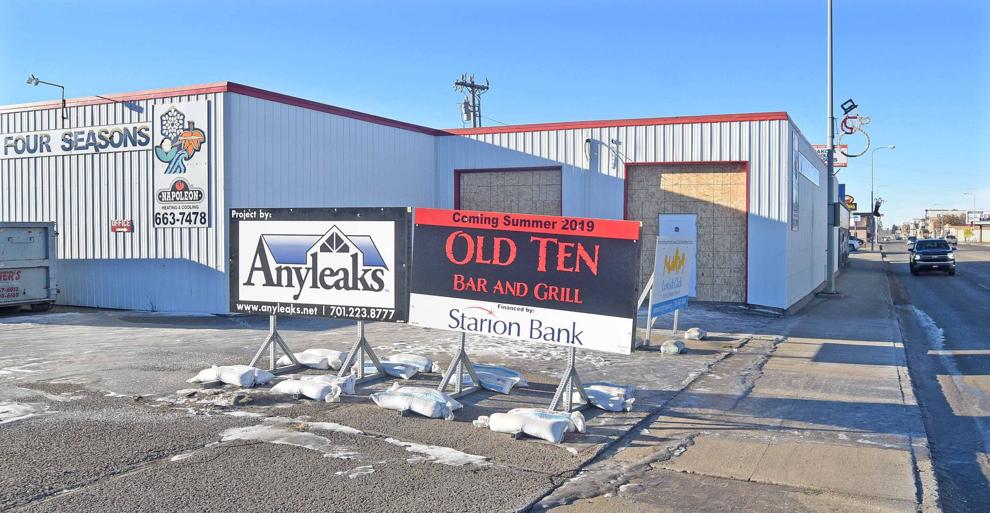 Stern and Miller are putting their construction background, as the owners of Anyleaks, to work alongside business partners who will run the restaurant.
"We're all Mandan guys, so this kind of means something for us," Miller said.
Old Ten will be a sports bar "but we're not going for the totally bar scene," he said.
The restaurant will have a family dining area, with a small arcade for entertaining children.
"Right now if mom and dad want to grab a beer, they have to leave the kids at home," Miller said. "There is no in between."
Miller said the menu will feature lavash and pizzas, burgers, chicken sandwiches and a couple steaks and pastas. The plan is to provide hand-sliced roast beef for Philly and french dip sandwiches, and there will be an extensive appetizer menu for those who want to snack while watching a ball game.
The pair said they based the menu on the foods they were looking for and having options all in one place.
In addition to providing a service that Miller and Stern think the town needs, they are making an investment into a property in need of renovation.
Stern said they're gutting everything, outside and in.
"Only the walls will stand," he said, of their investment of about $1.6 million to give the former heating and cooling shop a new use.
Miller said demolition has begun on the inside of the building.
"The roof will come off right after Christmas," he said. "From there, it's kind of go time."
The partners aim to open their venture in May or June.
Old Ten Bar and Grill will have seating for 138 people. Tentative hours are 11 a.m. to 10 p.m. for the grill, with the bar open until 1 a.m. The business expects to employ as many as 40 people, with about half a dozen of those being full-time workers.
"The roof will come off right after Christmas. From there it's kind of go time."

Allan Miller, about the work planned to create Old Ten Bar and Grill