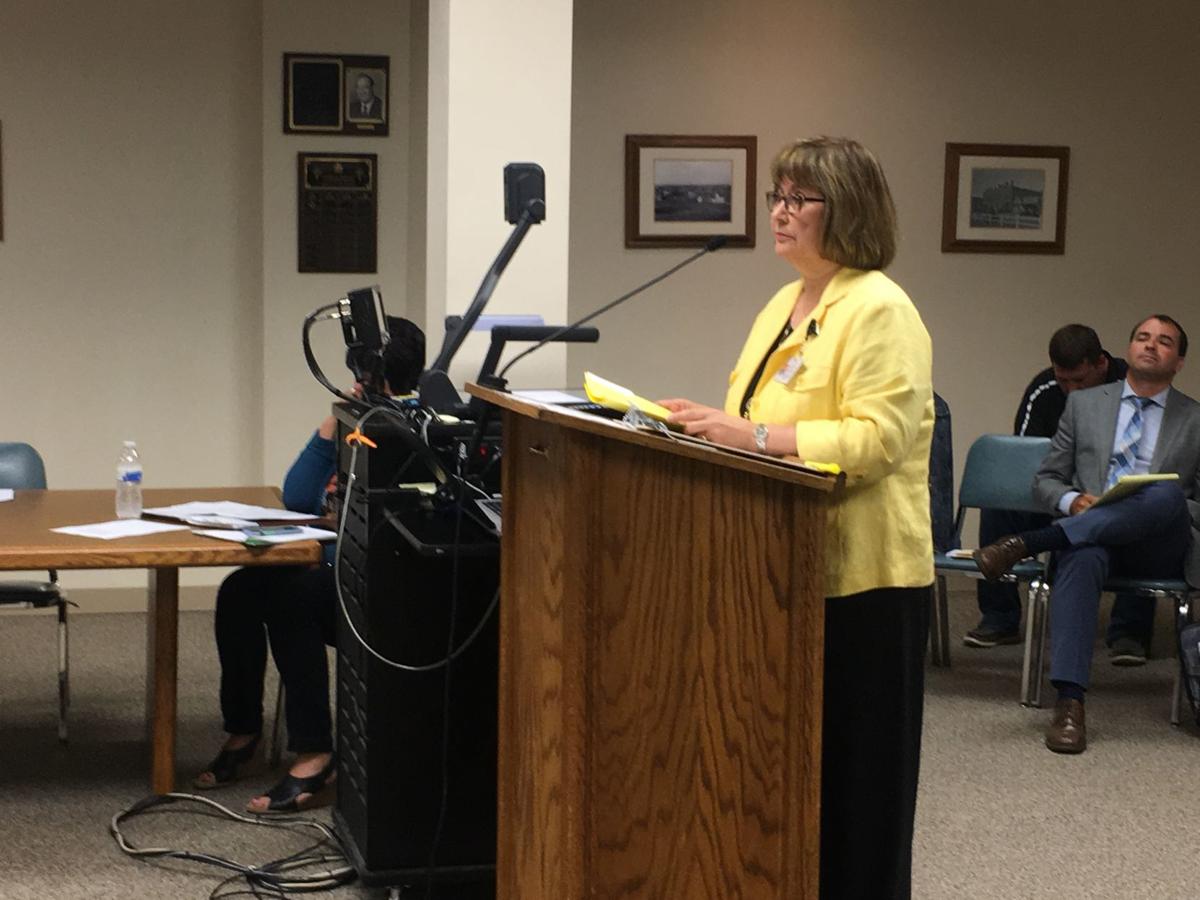 Mandan's municipal judge wants to be paid the same as her colleagues in similar cities.
Judge DeNae Kautzmann on Tuesday asked city commissioners to increase her salary by 12% and the court clerk's by 18%, saying their pay is disproportionate to judges and clerks in cities of similar populations and caseloads. The commission didn't immediately act on the request.
Kautzmann said she looked at the municipal judge and court clerk salaries and caseloads in Dickinson and Devils Lake, cities that like Mandan hold their arraignments and pretrial conferences one day a week. 
"What I found is that we were both below market," she said.
Kautzmann's annual salary is $37,627. The Mandan court clerk receives an annual wage of $23.70 an hour, according to the request. The clerk works 40 hours a week, which would make her annual salary $50,240, including benefits, Commissioner Dennis Rohr said. Kautzmann's salary is less because she serves part time.
Dickinson's municipal judge salary is $44,000, and the court clerk earns $29 an hour. In Devils Lake, the municipal judge earns $49,048, and the court clerk has an hourly $22.33 wage, Kautzmann said in her request. 
Between January and May, Kautzmann handled 1,201 cases, compared to 1,108 handled by the Dickinson judge and 664 by the Devils Lake judge, she said.
You have free articles remaining.
Kautzmann, who initially had requested a salary increase of more than $11,000, is seeking a $5,000 raise "to get closer to the midpoint" of the Bismarck judge's salary, which is $117,948. She said commissioners during the budgeting process offered $2,500.
Mayor Tim Helbling said he agrees that the judge's pay "probably needs to go up" but that raising it beyond $2,500 "in one step" wouldn't be fair to taxpayers.
"In your position, you are an elected official, just like we are," he told Kautzmann. "There was an advertised pay when you ran for office. You accepted that position at that pay."
As for court clerk, Kautzmann in her request said she wanted the annual salary to be equal to 80 percent of the Bismarck court clerk's salary, which is $75,018 annually. She cited clerk DeNica Malard's prior experience working at the district court level and her work updating the case management system, and said she worries about Malard leaving for a higher-paying job.
The city budget committee had decided increasing the clerk's salary wouldn't be reasonable. 
"She doesn't have the tenure. She's been here for two years. It would put here outside what is a reasonable pay range for our employees and staff," City Commissioner Amber Larson said.
Rohr suggested having a "more in-depth review" of other court clerk positions in the state to determine how equitable the salary increase would be. He also brought up how a police officer's pay is $45,000 annually, compared to the proposed $50,240 for the court clerk. 
"That's quite a differential between a police officer, who has a lot of responsibility, training and things, too," Rohr said. "I'm not sure that balance would be within the scope of our pay plan." 
Commissioners voted to postpone any decisions on the proposal until their next meeting.