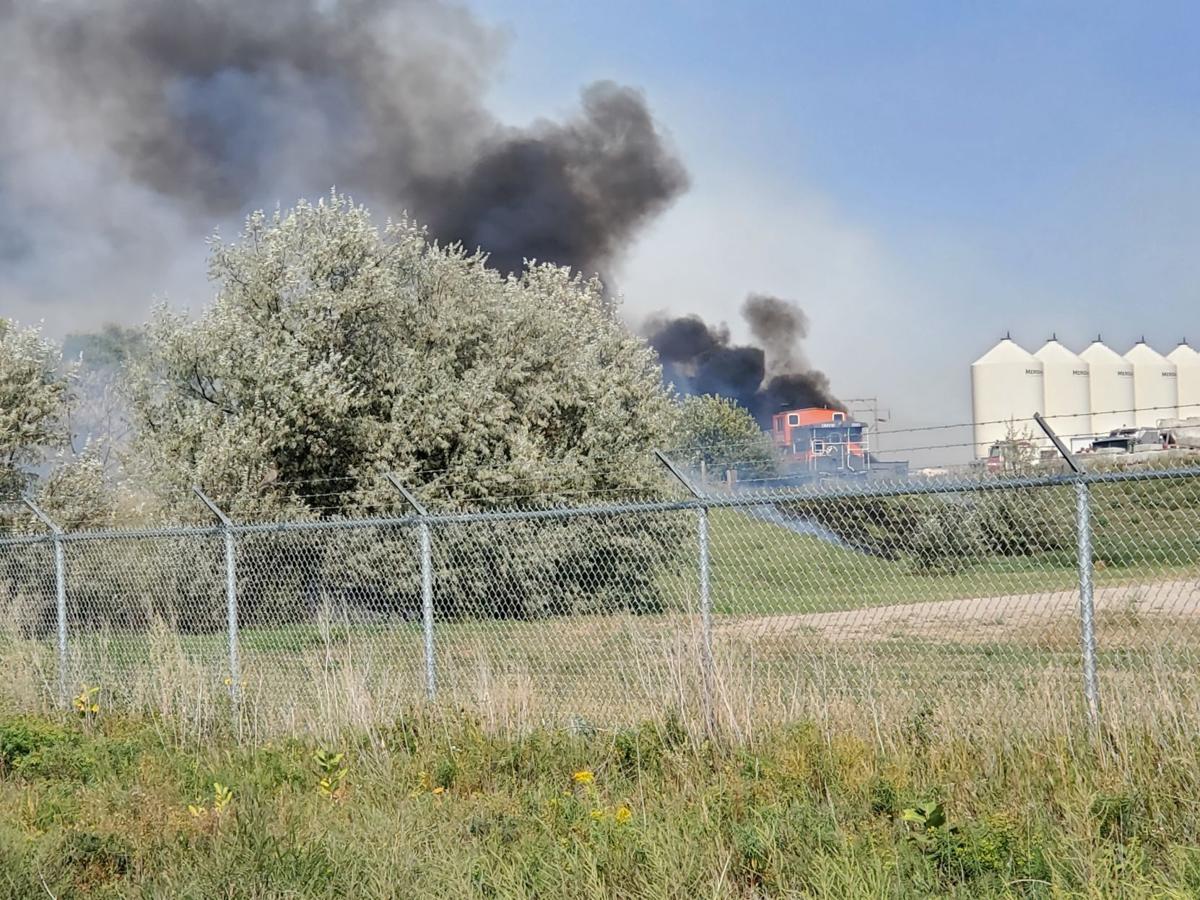 A man injured in a fireworks explosion just southeast of the Bismarck city limits over the weekend suffered burns on a quarter of his body and had to have his left index finger amputated, according to family and friends.
Kevin Stastny was airlifted from Sanford Health Bismarck to Hennepin County Medical Center in Minneapolis on Saturday, said daughter Brandi Hardy, who publicly identified him Monday. He was in stable condition but was sedated due to severe burns and broken bones.
Stastny was helping load fireworks in a trailer for a 9/11 memorial when the fireworks began to go off late Saturday morning, according to a CaringBridge account set up by family.
The explosion in the Fuller Avenue area could be heard around the city, and some people reported that it rattled doors. It created a cloud of dense black smoke that could be seen throughout Bismarck, touched off grass fires in the area and prompted the temporary closure of Fuller Avenue and Yegen Road. No buildings were damaged.
Officials with the Bismarck Police Department's Bomb Squad, the North Dakota Fire Marshal's office and the federal Bureau of Alcohol, Tobacco, Firearms and Explosives were called to the scene to help with the investigation and with unexploded fireworks, which Burleigh County officials said were safely detonated Saturday night.
Bismarck Rural Fire Chief Dustin Theurer on Monday said the department put out smoldering trees and some hot spots on Sunday and everything was "cleared up."
Theurer said the cause of the explosion was still under investigation. Hardy said she knew little about the incident and declined to name her father's employer.
Theurer confirmed the fireworks were supposed to be for a 9/11 tribute, but he did not provide more details. It wasn't immediately clear if the county had permitted a display. County Auditor Leo Vetter did not immediately return a phone call seeking comment.