A man arrested at the U.S.-Canada border in Michigan in the shooting death of a Bismarck man has waived extradition and will be brought back to face charges in the capital city, where friends and acquaintances of the victim were remembering him as a man who pursued his passions and enjoyed the company of those he met along the way.
Earl Howard, 41, appeared in St. Clair County District Court on Friday, following his arrest Thursday in the death of Chad Entzel, 42, of Bismarck.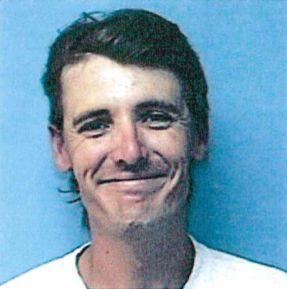 "We will coordinate with the county out there with arrangements for us to pick him up and bring him back," Burleigh County Sheriff Kelly Leben said.
Howard was arrested on the Blue Water Bridge connecting Port Huron, Mich., with Ontario, Canada. Local authorities say Howard has dual U.S. and Canadian citizenship, and had been living in Belwood, Ontario. An arrest warrant was issued and formal charges were filed against him on Wednesday.
Entzel's body was found Jan. 2 after authorities responded to a report of a structure fire on 43rd Avenue Northeast. Howard is charged with murder, arson, murder conspiracy, arson conspiracy and conspiracy to tamper with evidence.
Entzel's wife, Nikki Entzel, 38, is charged with three conspiracy counts in connection with her husband's death. She is in the Burleigh Morton Detention Center in lieu of $500,000 cash bail.
The nature of the relationship between Howard and Nikki Entzel isn't clear. Authorities have not discussed a possible motive.
Remembering Entzel
Chad Entzel was born in Halliday in 1977. He graduated from Halliday Public School and studied drafting at the North Dakota State College of Science in Wahpeton.
He lived in Bismarck for 20 years. He worked for I-State Center Truck Parts, a company selling truck parts. His hobbies included playing golf, shooting darts and being part of a bowling league. Entzel was a common face at Midway Lanes on The Strip in Mandan on Monday nights.
"Chad was taken from us way too soon this past week. He was a great person and a great bowler as well. He will be missed, but always in our hearts within the bowling community," the Bismarck-Mandan chapter of the United States Bowling Congress said on its Facebook page.
Kent Heinle met Entzel while competing in a bowling tournament in Fargo about 10 years ago. Heinle said they became best friends and part of the same bowling team.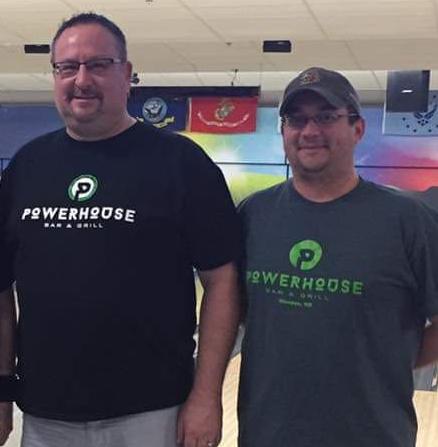 Entzel was "like a brother," Heinle said, someone he could talk to every week and share laughs with. "It was always a good time when Chad was around."
Entzel competed in local, state and national bowling tournaments. The friends averaged a score of about 205 a game, with Entzel scoring a perfect game of 300 at least twice.
Entzel was competitive; he "didn't play to lose," Heinle said. 
"That was the same way it was with bowling, that was the same way when I was playing golf with him," he said. "But he was one of the guys who, when he'd see me struggling with something, he would point it out and wanted to be a teacher as well."
Tom Briese, who worked at Midway Lanes for about six years, said Entzel often was one of the first people to congratulate opponents during tournaments and cheer people up after a bad game. Briese never saw him angry during his outings.
"It was more about being there with friends," he said.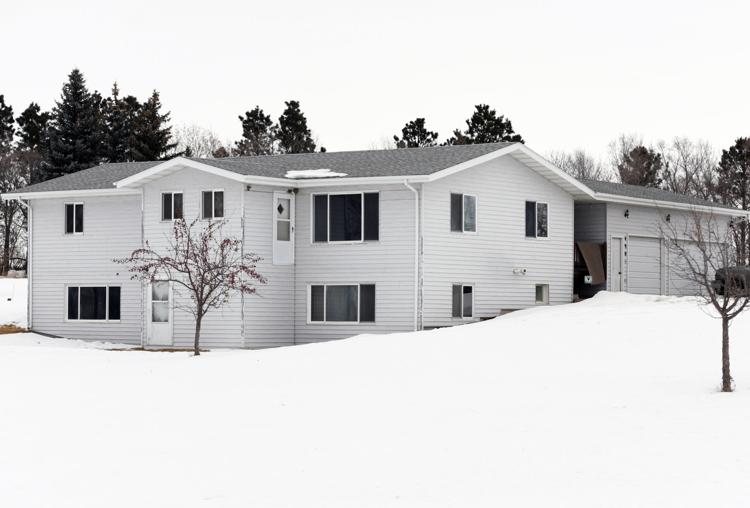 Bowling has been a popular pastime for some area racers who can't compete during the winter, according to Briese. Entzel raced a stock car, competing at Dacotah Speedway in Mandan. He used tinted green bowling balls and finger grips to match his green car. 
"Chad Entzel raced many years at Dacotah Speedway and he will be greatly missed on and off the track," track officials posted on social media last week.
Entzel had stopped racing after he got married in 2016, Heinle said, but he was making a return to his hobby before his death. 
"It's just his personality. He's a social person," Heinle said.
Heinle said life will never be the same without Entzel, not only for his friends and loved ones, but for the many communities he was a part of.
"You lose somebody at that age ... there's definitely going to be a void," he said. "You wake up everyday and it's like, 'Why?'"
Entzel's funeral service was held Thursday.
"This incident is a horrific, horrible, horrible deal," Heinle said, adding that he was still in shock. "Chad's just going to be missed."
Get local news delivered to your inbox!
Subscribe to our Daily Headlines newsletter.