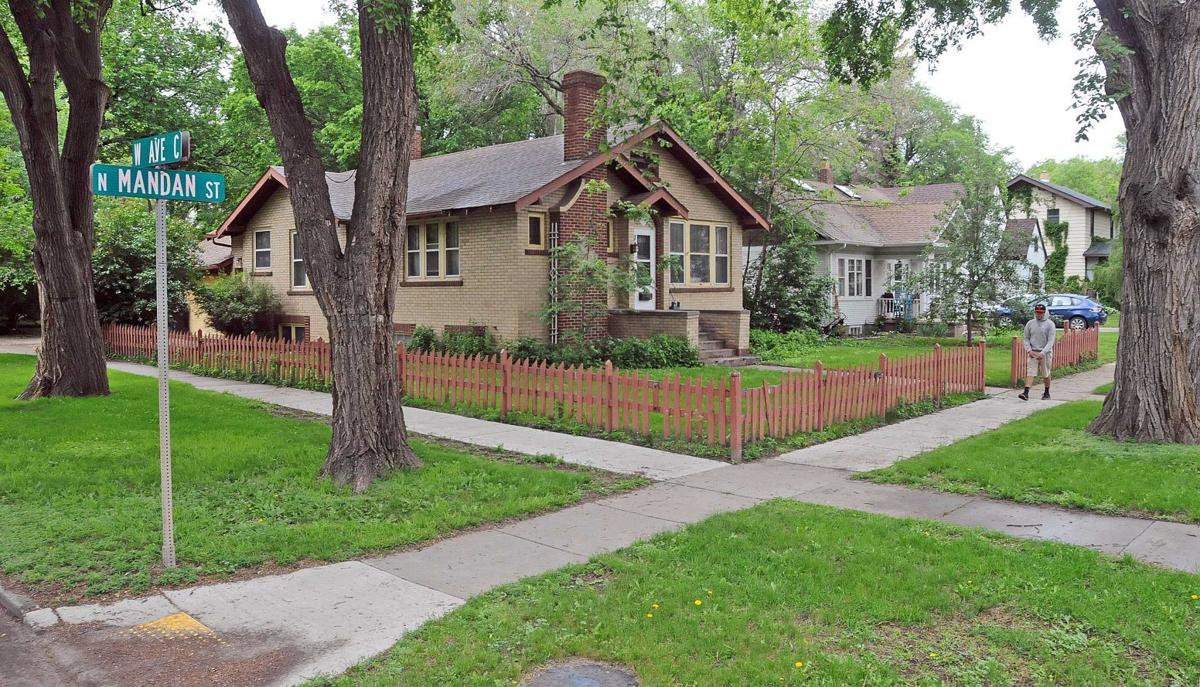 Some residents within Bismarck's Historic Cathedral District are aiming to tighten building guidelines and sustain the neighborhood's integrity as a state and national historic area.
They will meet at 10 a.m. Saturday at the Treehouse Meeting Room of the North Dakota Heritage Center.
Of immediate concern to residents is a developer's purchase of a 50-by-50-foot lot at 717 N. Mandan St.
Venture Property Management, the company that bought the parcel, has stirred talk with a duplex it previously built at an infill lot at Avenue B and 12th Street. That structure fits into the city's plan to increase population density and slow urban sprawl.
A similar duplex may not be welcome in Cathedral District boundaries, which homeowner Stacy Bullinger describes as a historically important residential area under a canopy of towering elm trees.
Some homeowners in the district speculate a duplex in the neighborhood might be incompatible with their homes and mar their status. However, Blake Preszler, designer for Plainview Design a firm that partners with Venture Property Management, is aware of the concerns.
"The project will be historically conscious," Preszler said. "We have no preconceptions of what we will do with the lot. It will most likely be a single-family home that ties into the neighborhood."
Neighborhood identity
To strengthen the neighborhood concept, there is talk of creating a Facebook page for the Cathedral District, a quarterly newsletter online and in print or setting covenant-like restrictions for construction.
Options discussed could involve creating a certified local government system or becoming designated as a historic overlay district. Lorna Meidinger, architectural historian for the North Dakota State Historical Society, said both options would require a city ordinance.
A certified local government would designate all of Bismarck as a historical area and would create a historical preservation commission to advise the city about its historical areas, she said.
In a historic overlay district, a city ordinance could designate certain areas of town and recognize their historical character by setting design guidelines, Meidinger said.
Bullinger, who moved to the area three years ago from Minneapolis, is among the Cathedral District residents who oppose multi-family housing in the neighborhood. She said it could alter the character of the 150 to 180 historical homes located there.
"We want to promote a sense of neighborhood in the community," said Bullinger, expressing the opinion that she would prefer that Venture Property Management not build an apartment on the lot purchased.
She would have preferred to see a community garden to mark the Cathedral District's historical site status. Since the city sold the lot, she said she would like to see a simple stucco single-family home that would better fit into the Cathedral District character.
"We want it to be respectful to the neighborhood, but we do not want a fake sense of history, either," she said.