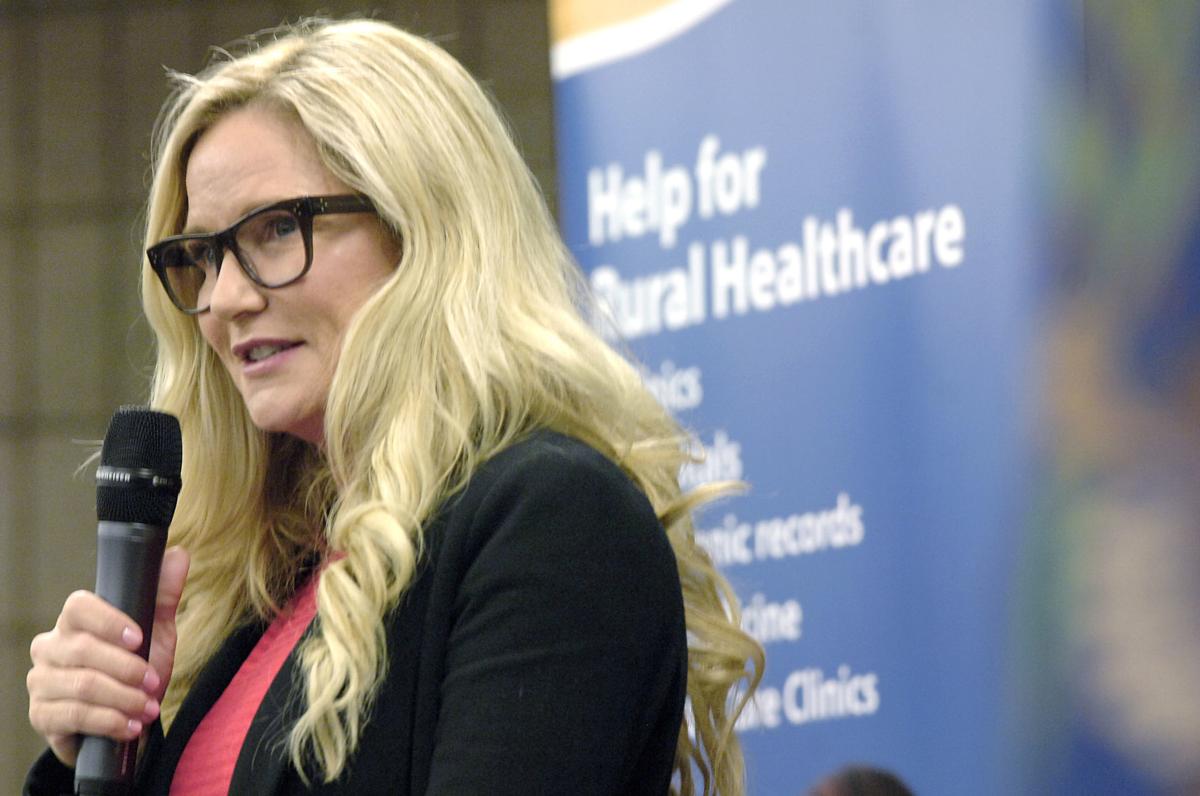 State officials joined representatives of the U.S. Department of Agriculture Rural Development office on Thursday for a roundtable discussion on drug and alcohol addiction.
Attorney General Wayne Stenehjem, State Superintendent Kirsten Baesler, Indian Affairs Commission;s executive director Scott Davis, representatives from the state Department of Human Services and other guests gathered at the Raymond J. Bohn Armory in Bismarck to discuss alcohol and substance abuse issues in North Dakota.
First lady Kathryn Helgaas Burgum also spoke at the event about ongoing addiction treatment and overdose prevention efforts in the state, including her goal "to end the shame and stigma of the disease of addiction."
"In North Dakota, especially in our rural communities, stigma plays a powerful role in keeping people silent, so they hide their addiction and even their recovery from close friends and family and bear their struggles and suffer alone," said Helgaas Burgum, who also talked about how she has been recovering from an alcohol addiction for 16 years.
Clare Carlson, USDA state director, said substance abuse, specifically opioid misuse, in the United States is a "big priority" for the federal government. USDA Rural Development offices across the country were asked to hold a roundtable events such as the one on Thursday to provide information on how the agency can assist, according to Carlson.
"We have a lot of programs that can help the opioid misuse crisis in rural North Dakota," he said.
Rural Development provides loans, grants and loan guarantees that support job creation, economic development and essential services, such as housing, health care and communications infrastructure in rural communities. Earlier this month, USDA awarded a grant to the Heartview Foundation to establish a telemedicine system with health care facilities in western North Dakota.
Alcohol and substance abuse has been growing in North Dakota. There were 77 drug overdose deaths in 2016, compared to 20 in 2013, according to data from the Centers for Disease Control and Prevention.
Pam Sagness, director of the Department of Human Services Division of Behavioral Health, said Thursday that early data shows the number of drug overdose deaths appear to not be increasing by much.
"We're hopeful by looking at the numbers that are proposed for 2017 that we're near a plateau and, hopefully, we'll start seeing those numbers decrease," she said.
Heglaas Burgum said rural communities should leverage partnerships with the state and other organizations, as well as utilize programs, including those of Rural Development.
"Building recovery support in our communities across North Dakota can be the solution to the unmet need of meeting people where they are," she said.
Last year, the state funded additional resources for addiction treatment and overdose prevention efforts, including providing overdose training, disseminated naloxone kits, increasing the number of buprenorphine providers and hosting peer support training events.
Carlson said the Rural Development office will continue to spread the word about funding opportunities for rural communities, as well as look for organizations with which to partner.
Be the first to know
Get local news delivered to your inbox!