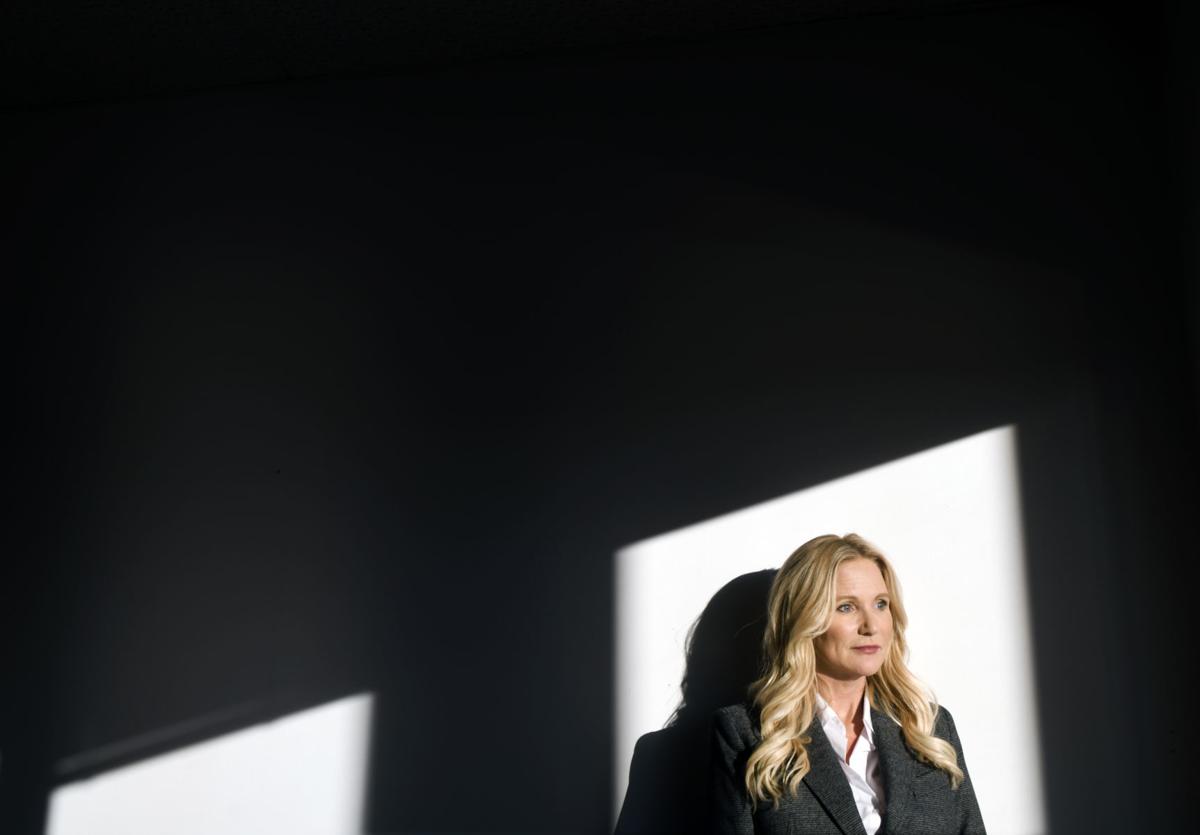 North Dakota's first lady for two years has been using her personal story of addiction to drum up awareness of the issue, and now she has a concrete way to measure success.
A survey conducted last year by the Office of Recovery Reinvented, the agency that furthers her cause, indicates one in three people in North Dakota still don't believe addiction is a disease. With firm data now in hand, Kathryn Burgum hopes to lower that ratio in coming years. Her own experience is big part of that.
After receiving addiction treatment at the Mayo Clinic more than 17 years ago, she told only a few people outside of her family that she was a recovering alcoholic. The perception surrounding addiction -- that people with substance abuse disorders are weak, immoral, or just out for a good time -- deterred her from talking about her struggles.
Another part of her awareness effort will be the third annual Recovery Reinvented -- the main event of Burgum's cause. It will build off the first two events and have a focus on eliminating stigma in the workplace and business world.
"There's over 23 million people living with the disease of addiction (in the U.S.), and almost 70% are employed full time," making a stigma-free work environment important for employees seeking addiction help, Burgum said. 
Recovery Reinvented
The free event from 8 a.m. to 5 p.m. Tuesday at the Bismarck Event Center comes on the eve of a three-day behavioral health conference at the same venue. It will be formatted like TEDx Talks, where speakers present on a topic for about 30 to 40 minutes, engaging the audience more than typically happens during a keynote speech.
Speakers are to include Gary Mendell, founder of a national nonprofit organization focused on transforming addiction treatment; Carol McDaid, co-founder of a Washington, D.C., lobbying firm with expertise in addiction and mental health policy; and Leander "Russ" McDonald, president of United Tribes Technical College in Bismarck, who has been in addiction recovery for more than 25 years.
Burgum, along with husband Gov. Doug Burgum, also is to host a fireside chat with 2008 Olympic gold medalist Riley Salmon, head coach of the recently formed University of Jamestown men's volleyball team, who will share his story of addiction recovery.
A Recovery Resources Expo will provide information on addiction, recovery and mental health organizations and services across the state, connecting professionals with family members and those who need it. There also will be Recovery Reinvented awards presented to local groups or people making an impact in the field.
Burgum encourages North Dakotans to submit 10- to 20-second videos ahead of the event talking about how recovery has helped them or a family member, to be shown at points throughout the daylong event.
A different light
The American Medical Association recognized alcoholism as a disease in 1954, but Burgum believes that people diagnosed with alcoholism and addiction are looked at in a different light than people with other chronic diseases, which can prevent them from seeking help.
"If I all of a sudden realized I had diabetes, I probably would've had no qualms about talking to anybody about that. But because it was addiction, I hadn't reached out for help for many years," Burgum said. "Absolutely it was the stigma that prevented me from talking about it." 
The Office of Recovery Reinvented, an organization Gov. Burgum created in 2018 to promote efforts to eliminate the stigma associated with addiction, last year polled 500 North Dakotans on their attitudes toward recovery and addiction in what Kathryn Burgum called the first "stigma survey" conducted by any group. It found that 63% of North Dakotans believe addiction is a disease.
"I was kind of surprised by that. But it still means one in three people in North Dakota believe that addiction is a choice, or a moral failing," said Burgum, who is chairwoman of the Office of Recovery Reinvented Advisory Council. "What we're trying to do is reach those one in three people."
She said the survey provides a baseline to measure progress in the future. She measures success now by the number and variety of groups who reach out to her office for speaking engagements, such as businesses and local economic development chambers.
"There's definitely been more of that this year than we had our first year," said Jenny Olson, managing director of the Office of Recovery Reinvented. "Whether its veteran's groups, nurses groups, the criminal justice system, lawyers, it's a whole breadth of audiences that are definitely showing interest."
North Dakota's workforce shortage is so severe that it is driving some of the interest around addiction recovery, Olson said.
"If you're a business owner and you're having trouble hiring as many people as you need, which is a big problem in our state right now, you need to get creative and look at all of the possible workforce there is, and you may have previously been unintentionally excluding a big population" through traditional hiring practices, Olson said.
For her efforts with addiction awareness, Burgum in February 2018 was named to the board of directors of the Hazelden Betty Ford Foundation, the nation's largest nonprofit treatment provider, an appointment she called "the holy grail for someone in recovery."
"It's pretty amazing. I cannot believe where I am today," Burgum said. "When I first got sober, I never believed I would be the first lady of anything. It was never on my radar."
Recovery Reinvented 2019 is a free event but attendees must register in advance. More information is available at recoveryreinvented.com. 
Be the first to know
Get local news delivered to your inbox!