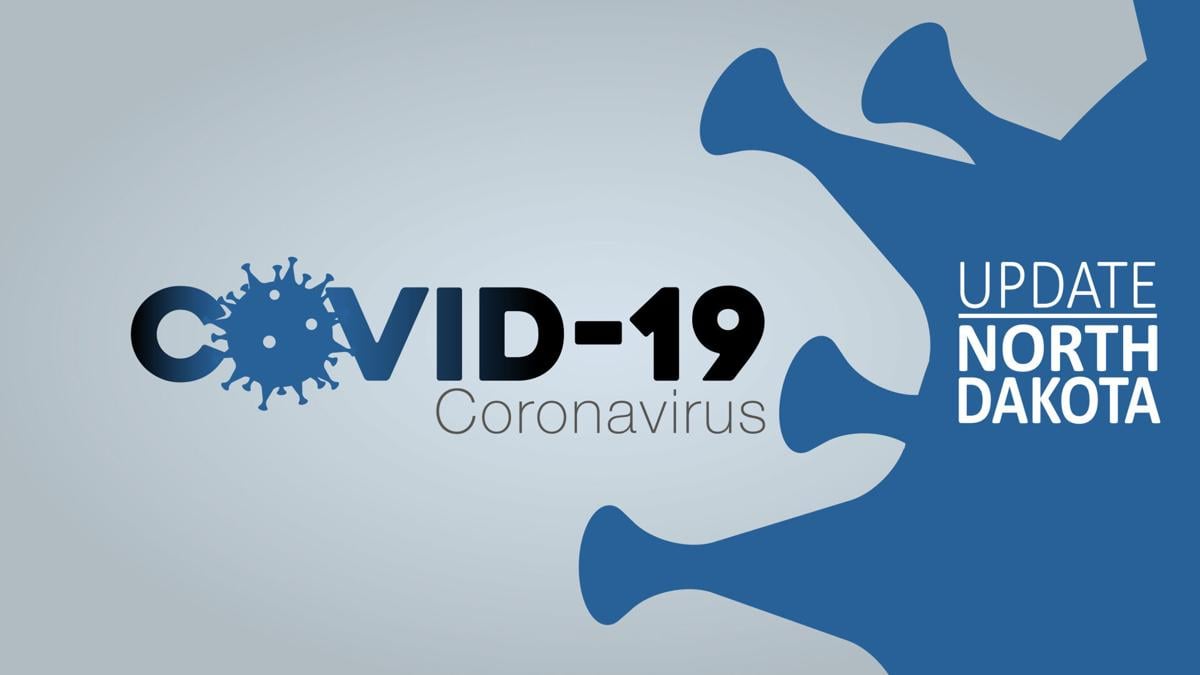 November is on track to become North Dakota's deadliest month from COVID-19, as the number of cases continue to surge in the state that has become among the nation's hotspots for coronavirus spread.
Health officials confirmed 16 new deaths on Saturday, bringing the statewide death toll from the virus to 834. Data show 268 of the deaths have occurred so far in November, just under the October tally of 285.
More than half of the statewide deaths have occurred in the past few weeks.
Health officials confirmed 1,526 new cases on Saturday. The state has reported more than 71,540 positive cases of the virus since the pandemic began.
The state reported 296 people hospitalized with COVID-19 on Saturday, an increase of seven since Friday.
The COVID Tracking project reported that North Dakota has had 2,470 new cases per 100,000 people over the past two weeks, which leads the nation.
North Dakota's death count is the 39th highest per capita in the country.
There were seven staffed intensive care unit beds and 187 inpatient beds available at hospitals in the state, as of Friday.
Testing this week
Free public COVID-19 testing events are being conducted in various areas again this week. They're open to all ages on a first-come, first-served basis, unless otherwise specified. Listed testing hours could be reduced if supplies run out.
Bismarck-Burleigh Public Health and Bismarck State College are hosting free COVID-19 testing weekly on Mondays in the BSC Armory, from 11:30 a.m. to 12:30 p.m.
Testing is available in Hazen at the Sakakawea Medical Center Ambulance Bay on Mondays from 11 a.m. to 1 p.m.
Bismarck-Burleigh Public Health will host drive-thru testing at the Bismarck Event Center from 10:30 a.m. to 12:30 p.m. Tuesday.
People should enter Parking Lot D -- to the south of the Event Center, across Bowen Avenue -- from Seventh Street. Testing will be conducted inside the Event Center.
Custer Health is hosting a drive-thru event Wednesday at Mandan Union Cemetery, 1600 Mandan Ave. NE, to the north of Interstate 94 Exit 153, from 1-2 p.m.
People should approach from the west and enter the site from the northwest corner, where Old Red Trail turns south and becomes Mandan Avenue. Vehicles will travel east into Union Cemetery and turn south on the first road. Vehicles eventually will turn back west near the cemetery building to proceed through the testing area. Vehicles will travel out of the cemetery to the south and are asked to leave the area by going south on Mandan Avenue.
Preregistration for testing events is available at https://testreg.nd.gov/. It speeds up the process but does not guarantee a test. People who previously have been tested for COVID-19 do not need to preregister.
The public health units in Kidder and Emmons counties have altered their weekly Thursday testing due to the onset of cold weather.
In Kidder County, call 701-475-2582 to schedule an appointment. In Emmons County, asymptomatic people should call 701-254-4027, and people with symptoms should call 701-254-4531.
The Bismarck Tribune contributed to this report.
Copyright 2020 The Associated Press. All rights reserved. This material may not be published, broadcast, rewritten or redistributed without permission.
Concerned about COVID-19?
Sign up now to get the most recent coronavirus headlines and other important local and national news sent to your email inbox daily.