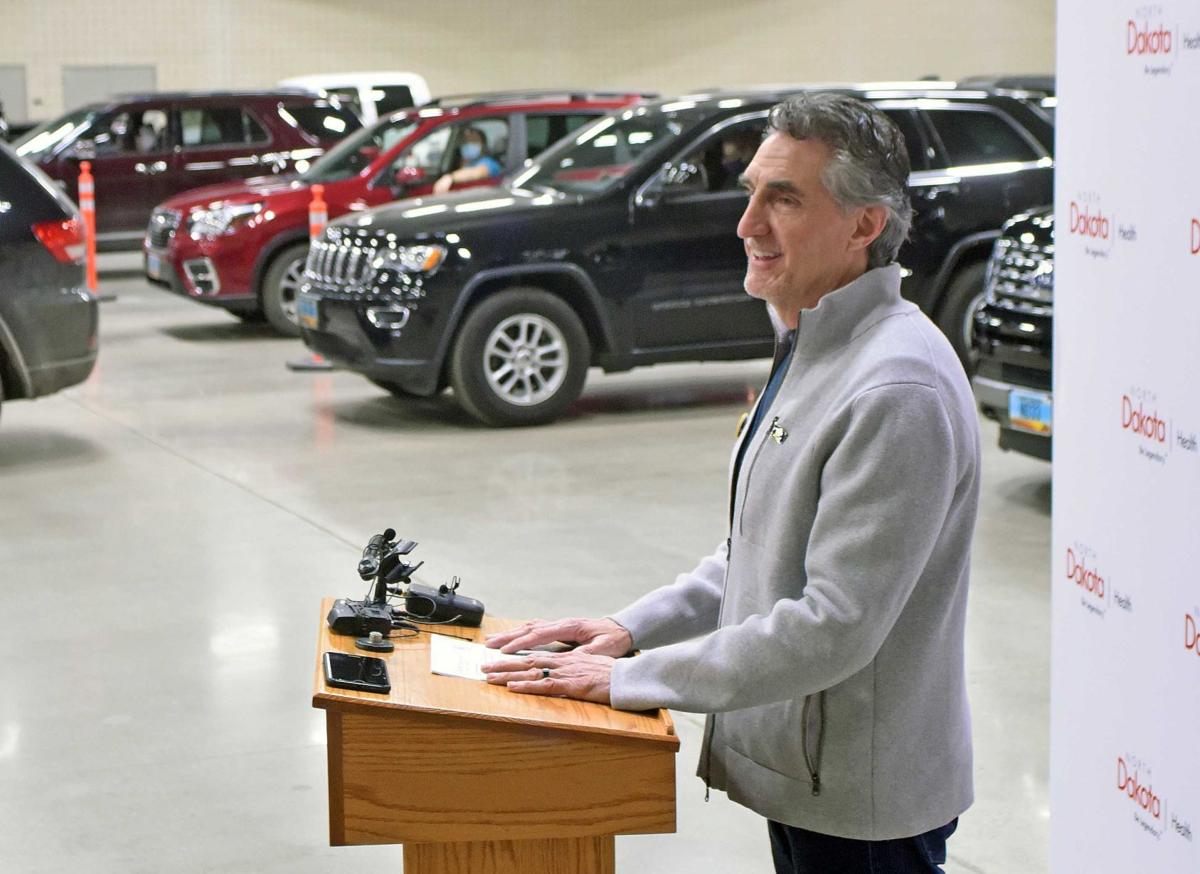 State health officials reported 112 new COVID-19 cases and three new deaths on Thursday, the one-year anniversary of North Dakota's first case during the global coronavirus pandemic.
The state has confirmed 100,726 cases since March 11, 2020, along with 3,892 hospitalizations and 1,454 deaths. A total of 98,631 residents are considered recovered from the disease.
Gov. Doug Burgum issued a statement marking the anniversary of the day the "invisible enemy" surfaced in the state.
"We could not have weathered this storm without the incredible efforts of our frontline health care workers, first responders, educators, business leaders, local public health units, the dedicated members of Team ND and, most of all, the residents of our great state who showed the power of personal responsibility," he said. "For your commitment to protecting your fellow North Dakotans, we are eternally grateful."
Burgum noted that cases have dropped off dramatically from pandemic highs four months ago -- active cases were at 641 on Thursday, compared with the Nov. 11 pandemic high of 11,656 -- and that the state's vaccination effort is among the best in the country in terms of doses administered per capita, according to the federal Centers for Disease Control and Prevention.
"We can begin to see the light at the end of the tunnel," the governor said.
Burgum also expressed condolences for those who died with the disease in the past year. He said officials planned to light up the Capitol's southside windows in the shape of a heart after dark on Thursday -- as was done nearly a year ago -- in memory of the dead and as a reminder "we are in this together, and together we will emerge stronger than ever."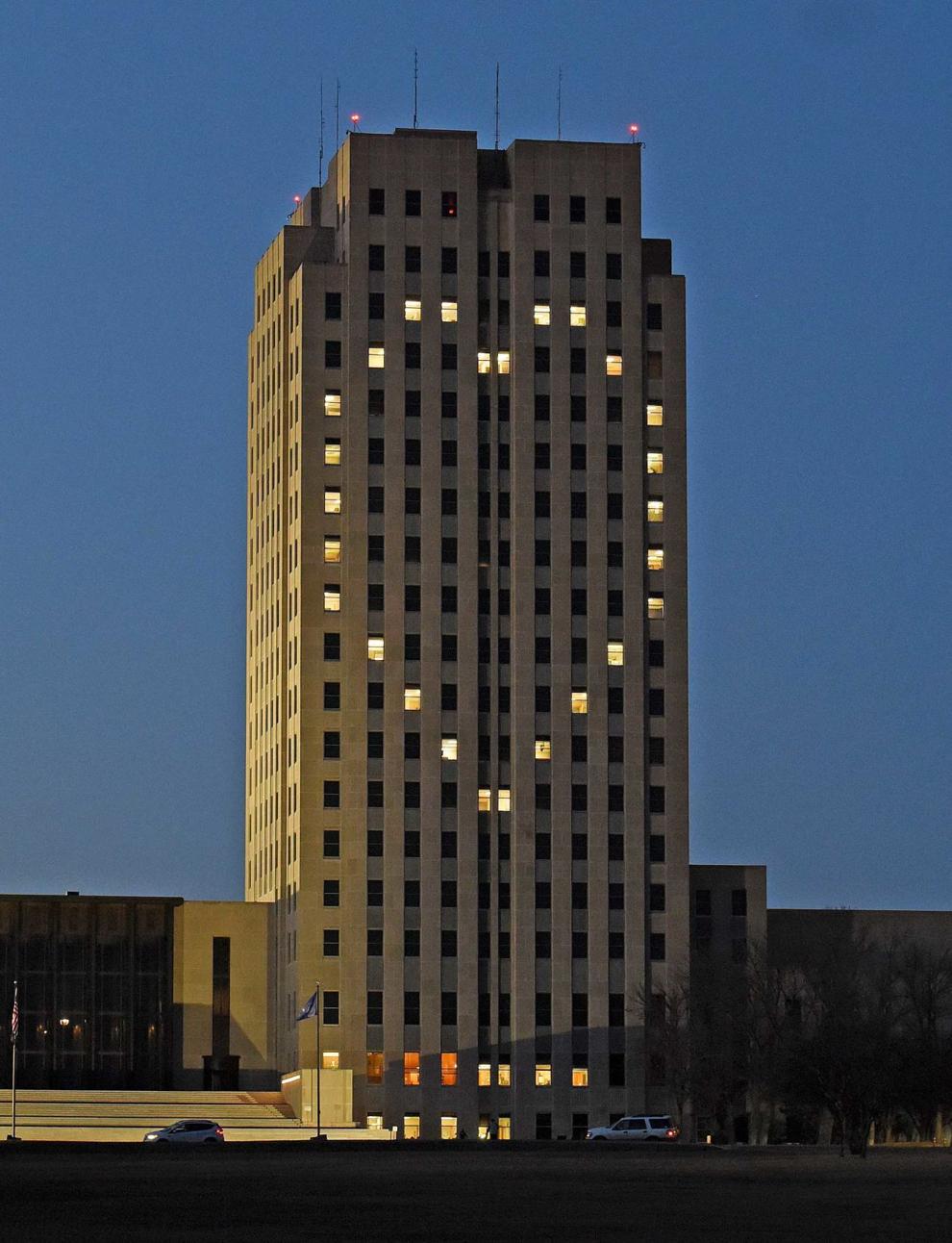 The Health Department on Thursday reported a fourth straight daily decline in coronavirus-related hospitalizations. Only 17 COVID-19 patients remained in a hospital, compared with the pandemic high on Nov. 16 of 332.
The state calculated a positivity rate of 2.16% from 7,340 tests handled Wednesday. In the past year, 407,555 North Dakotans have been tested for the virus, a total of 1.71 million times. Since vaccines became available in mid-December, nearly 168,000 state residents have received at least one dose, and more than 280,000 total doses have been administered.
More information
All North Dakota counties are in the green "low" risk level on the state's five-level color-coded system. The risk level determines coronavirus-related protocols in place under the ND Smart Restart Plan for everything from businesses to family gatherings. Those protocols are not enforced. For more information, go to https://bit.ly/38npUYV.