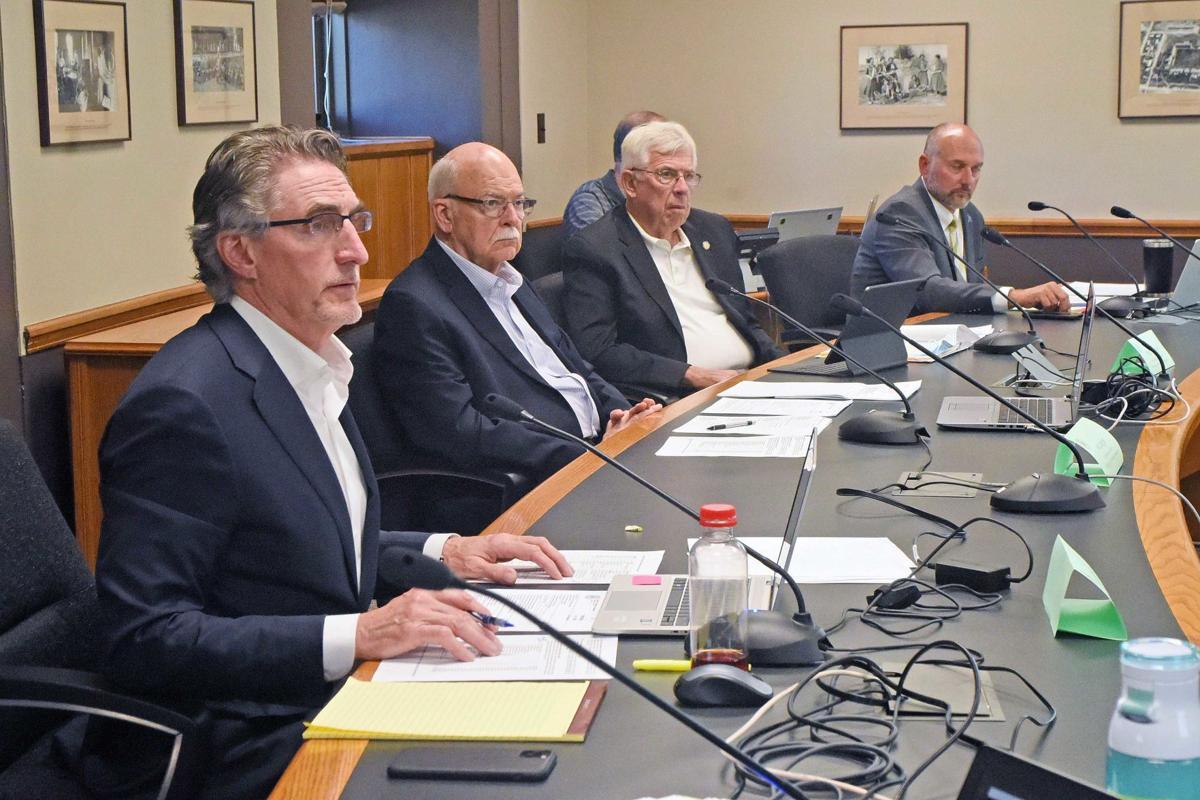 North Dakota's Emergency Commission approved a last raft of state agency requests using remaining federal CARES Act money on Monday, as active cases of coronavirus in the state remained above 1,000 for a ninth straight day. 
The state last spring received $1.25 billion in aid from the $2.2 trillion economic rescue package. Much of the state money has already been doled out. The six-member, all-Republican panel on Monday approved 29 agencies' requests for uses of the remaining $319.7 million. The commission has spending approval for certain items that meet emergency criteria.
All of North Dakota's CARES Act aid has now been allocated, but some money is expected to be returned if not fully used and then reallocated next month, Office of Management and Budget Director Joe Morrissette said.
Monday's expenditures included:
$100 million to replenish the state's unemployment insurance trust fund
$62.9 million for North Dakota's COVID-19 testing and contact tracing efforts
$13.6 million for installing ionization equipment to kill airborne pathogens in university and college campus buildings
$856,100 for installing ionization equipment in public areas and offices of state Capitol facilities
The items now go to the Legislature's Budget Section for final approval. The 43-member committee, which votes up or down on certain spending requests, meets Aug. 13.
The Emergency Commission did not consider a July Democratic-NPL proposal of a $20 million COVID-19 paid family leave fund. Rep. Karla Rose Hanson, D-Fargo, and Sen. Erin Oban, D-Bismarck, expressed disappointment to the Tribune. The item wasn't on the commission's agenda.
"It's really disappointing there's been no serious consideration taken to support North Dakota workers who have to stay home to avoid spreading COVID-19 to their co-workers," Hanson said.
Oban said that "Obviously I think it's unfortunate that it wasn't even a consideration, it seems, of the governor or by others, considering we had had many discussions with other state agencies about the need and the importance of an emergency paid leave program."
Governor's spokesman Mike Nowatzki told the Tribune in an email that "Multiple agencies reviewed the emergency paid leave fund proposal and determined that the federal Families First Coronavirus Response Act addressed the needs identified in the proposal.
"Of the $1.25 billion in total Coronavirus Relief Fund allocations, the largest percentage -- 33% or one-third -- went to economic support for individuals," he said.
Not every request of state agencies could be fulfilled out of the remaining federal aid, Nowatzki said. Agencies submitted $445.2 million in requests.
Hanson, who is seeking reelection, and Oban plan to introduce paid family leave legislation for the 2021 Legislature.
The Emergency Commission next meets in September, when it could reallocate any returned CARES Act money and hear more details about a proposed Bank of North Dakota interest buydown program.
New cases
There were 1,090 active cases of COVID-19 in North Dakota on Monday, according to data released by the state Department of Health. That was up 12 from the previous day but down slightly from a new daily high set on Saturday.
Records are based on daily data reported by the state. Health department officials often revise the numbers later as they receive new information, and they reflect the revisions on their website.
Cases first surpassed 1,000 on July 26, coinciding with the reopening of the economy and an increase in testing. They also have risen in Burleigh and Morton counties, the state's new hot spot, prompting state and local officials last week to launch a task force aimed at addressing the issue. Active cases on Monday numbered 271 in Burleigh County and 73 in Morton. Burleigh continues to lead the state, with Morton ranking third, behind Cass County.
State health officials on Monday reported a total of 127 new cases of COVID-19 statewide in 28 counties, including 19 cases in Burleigh and nine in Morton. That raises the statewide total to 6,785 since the start of the pandemic, with 5,590 recoveries.
The number of coronavirus-related deaths remains at 105. Forty-six people are hospitalized with the disease; 379 people have been hospitalized at some point.
The number of people in North Dakota tested for coronavirus at least once is at 158,751, and total tests number 324,901.