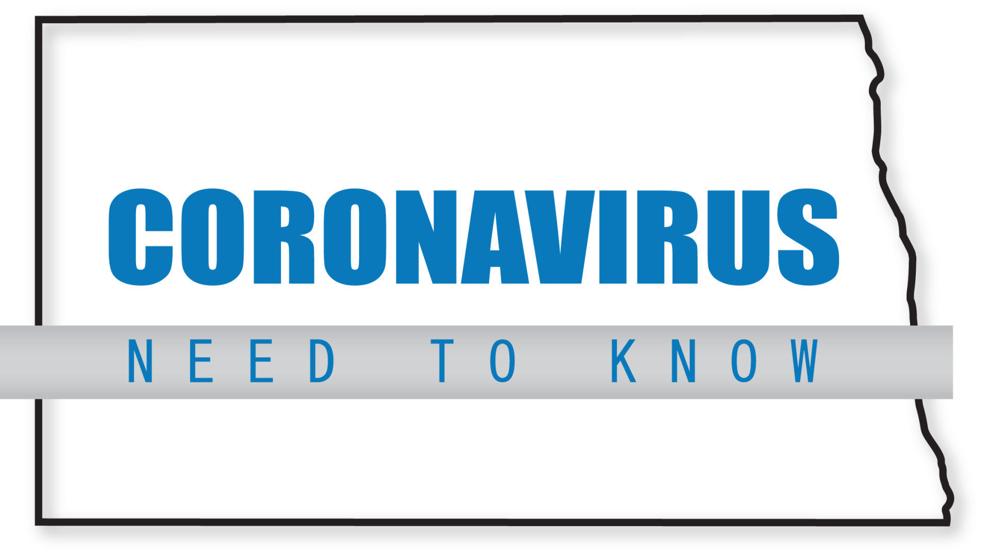 The latest North Dakota coronavirus news: student holiday, Steele testing and more.
Student holiday plea
The North Dakota Department of Health and the North Dakota University System are encouraging students at colleges and universities to stay on campus this Labor Day weekend, to help stem the spread of coronavirus.
"Every college student in North Dakota, no matter where they're from, can help keep COVID-19 out of their communities," said Kirby Kruger, director of the health department's Division of Disease Control. "We are concerned that students who travel home may unintentionally infect a family member."
University System Chancellor Mark Hagerott said officials are "asking all students to stay safe and keep in place."
"We all want to keep our campuses open, and we give ourselves the best chance of success if we work together to keep each other safe," he said.
The health department and university system continue to hold mass testing events for COVID-19 in multiple locations across the state. Students, faculty and staff are encouraged to get tested. More information is at health.nd.gov/testnd or ndus.edu/gettested.
Thursday testing
Kidder County District Health Unit is hosting free public drive-thru COVID-19 testing at its office in Steele on Thursday.
The event at 422 2nd Ave. NW is from 3-4 p.m., or until testing supplies are gone. It's open to anyone age 12 and older. People are asked to approach from the west.
North Dakota virus numbers
North Dakota has 12,267 confirmed cases of COVID-19, including 1,653 in Burleigh County and 543 in Morton County. There have been 9,834 recoveries and 148 coronavirus-related deaths. A total of 575 people have been hospitalized; 66 remain so. State and private labs have conducted tests on 204,097 people, and conducted 479,468 total tests.