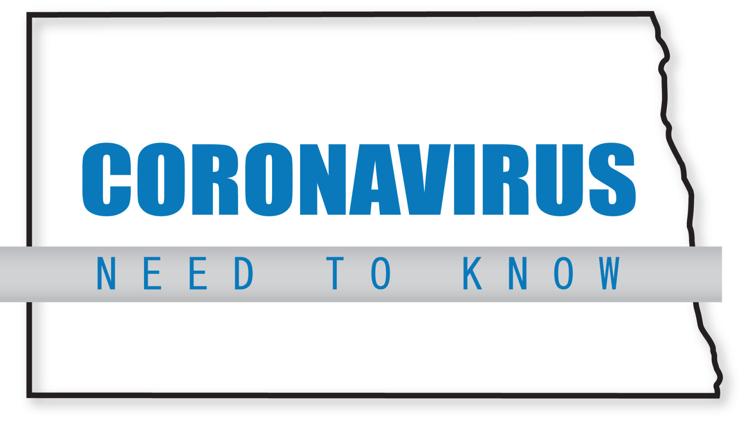 The latest North Dakota coronavirus news: courthouse restrictions, teaching teachers and more.
Courthouse restrictions
More county courthouses around North Dakota are restricting access as coronavirus cases rise around the state.
Courthouses that had shut down after the onset of the epidemic reopened in July as jury trials resumed. Now, some are limiting public access again, according to the North Dakota Supreme Court.
The Logan County Commission has closed the courthouse in Napoleon. People will need to call the office that they want to visit and make an appointment. The same goes for the McIntosh County Courthouse in Ashley. The Emmons County Courthouse in Linton is on lockdown again.
Justices Teaching Institute 
The judicial outreach program for North Dakota secondary history, government, and social studies teachers that was started in 2006 was scheduled for Oct. 22-23 at the state Capitol in Bismarck.
The court decided it was not prudent to have teachers from across the state gather for in-person learning given the pandemic. A virtual session was considered but rejected as inadequate in fostering the program goal of having direct interaction between teachers and justices.
To schedule a virtual judicial visit, contact Director of Education Lee Ann Barnhardt at 701-220-7847 or lbarnhardt@ndcourts.gov.
North Dakota virus numbers
North Dakota has had 26,040 confirmed cases of COVID-19, including 4,483 in Burleigh County and 1,569 in Morton County. There have been 21,755 recoveries and 321 coronavirus-related deaths. A total of 1,037 people have been hospitalized; 132 remain so. State and private labs have processed tests on 255,196 people, and conducted 695,621 total tests.
Concerned about COVID-19?
Sign up now to get the most recent coronavirus headlines and other important local and national news sent to your email inbox daily.