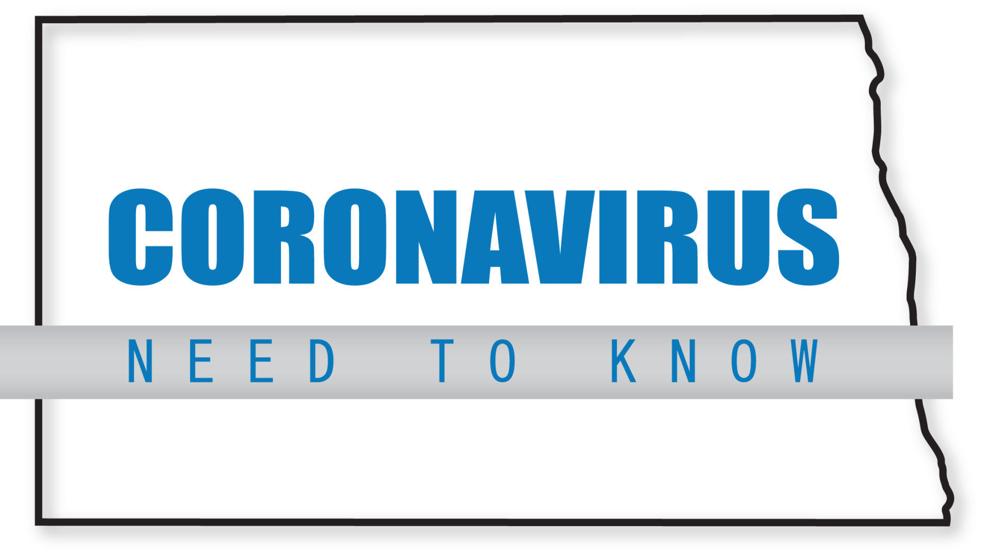 The latest North Dakota coronavirus news: farm loans, testing and shots.
Farm loan limits
The U.S. Department of Agriculture has increased the loan limit for borrowers seeking a guaranteed farm loan starting Oct. 1, from $1.776 million to $1.825 million.
"Farm loans are critical for our customers' annual operating and family living expenses, emergency needs, and cash flow," FSA Administrator Zach Ducheneaux said. "Raising the guaranteed loan limit will allow FSA to better meet the financial needs of producers as natural disasters and the pandemic continue to impact their operations."
USDA also has extended the availability of "Disaster Set-Aside" for loan payments due through next January, because of the spread of the highly contagious delta variant of the coronavirus. The government also is allowing a second set-aside for those who have already taken advantage. 
The program allows borrowers to set aside their next payment, moving the due date to the final maturity date of the loan, or extending it up to 12 months in the case of an annual operating loan. Any principal set aside will continue to accrue interest until it is repaid.
Custer Health clinics
Mandan-based Custer Health is offering flu shot/COVID-19 vaccine clinics on Wednesday, in two Morton County communities:
Hebron school, 400 Church Ave., 7-9 a.m. CDT
Hebron Senior Center, 707 Main St., 9:30-11:30 a.m. CDT
Glen Ullin Senior Center, 110 S. Main St., 12-2 p.m. CDT
Glen Ullin school, 6508 Highway 49, 2:30-4 p.m.
No appointment is necessary, but people can preregister online at www.custerhealth.com. People should bring insurance cards to the clinic. 
Testing and vaccines
A comprehensive list of free COVID-19 testing offered by local public health units in North Dakota can be found at health.nd.gov/covidtesting. 
In Bismarck, PCR and rapid antigen tests are administered Tuesday through Thursday from 11 a.m. to 6 p.m., and Friday through Sunday from 7 a.m. to 2 p.m., at the strip mall at 2805 Morrison Ave., Suite A. PCR tests also are administered Monday through Thursday from 10-11 a.m. at Northland Health Centers, 914 S. 12th St., Suite 101.
People who have registered for COVID-19 testing through TestReg.nd.gov can access results for tests through a state service called the Citizen Portal. Instructions can be found at https://bit.ly/3jqiudf.
People can go to https://www.ndvax.org or call 866-207-2880 to see where COVID-19 vaccine is available near them.
Both Bismarck-Burleigh Public Health and Custer Health in Mandan are offering vaccine to the general public.
To register with Bismarck-Burleigh Public Health, go to https://www.ndvax.org and search for a Bismarck vaccination event. For assistance, call 701-355-1540.
Morton County residents should go to https://www.ndvax.org and search for "Custer Health" or call 701-667-3370 to register. Custer Health has a vaccination clinic at 1100 32nd Ave. SE in Units D and E, off Memorial Highway.