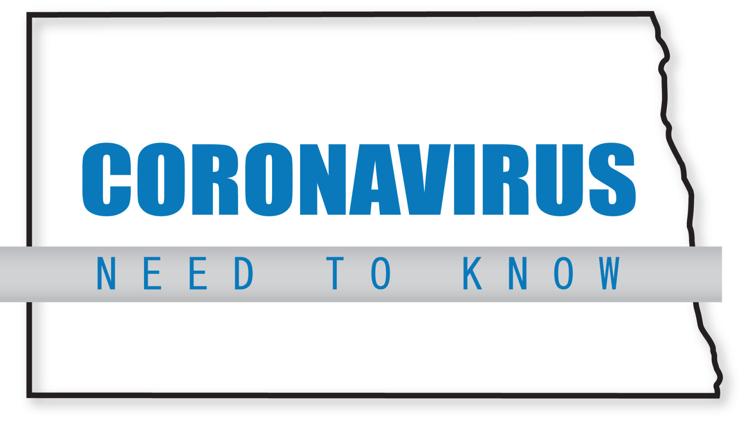 The latest North Dakota coronavirus news: power aid, school meals, scam alert, Women's March and more.
Electric bill assistance
The North Dakota Department of Human Services has established a program to help families pay electric utility bills during the coronavirus pandemic.
The Pandemic Low-Income Home Energy Assistance Program will provide one-time $460 payments to families that have participated in the state's regular heating assistance program through the 2019-20 heating season, which ended last month. The program is not open to renters whose electric utility costs are included in their rent.
The payment will be made directly to a participant's utility company, and it can be put toward overdue bills or future electricity costs.
The department estimates 12,400 North Dakota households could be eligible. Funding stems from federal coronavirus stimulus dollars.
Information on how to register will be included in a notice mailed to households that might qualify. The registration deadline is Oct. 31. Questions can be directed to 701-328-3513, 711 (TTY) or dhseap@nd.gov.
For assistance with winter heating costs, the state's regular heating assistance program is available at local human service zone offices. For more information, visit www.nd.gov/dhs/locations/countysocialserv.
Free school meals
Students in Bismarck-Mandan are eligible for free meals through the rest of the school year.
"As our nation recovers and reopens, we want to ensure that children continue to receive the nutritious breakfasts and lunches they count on during the school year wherever they are, and however they are learning," federal Agriculture Secretary Sonny Perdue said.
Bismarck Public Schools and Mandan Public Schools both issued statements Friday alerting families to the extension of the program that initially had been scheduled through the end of the calendar year.
Bismarck's statement said all students can receive a free breakfast and lunch for the rest of the 2020-21 school year. Families in distance or hybrid learning should continue to use MyPayments Plus to sign up for free meals; families in a quarantine situation should call their school if they want meals.
Mandan's statement said schools will continue to serve all in-person students with a free breakfast and lunch; this does not include ala carte items or second servings. Families are still encouraged to apply for the Free and Reduced Meal Program because the applications help the district in receiving other federal funding. The application is at https://www.mandan.k12.nd.us/child-nutrition-3c4146f8.
Spoofing alert
State officials are warning about "spoofing" attacks in which cybercriminals misrepresent themselves as a health care professional to get personal information.
Criminals may also be using phone number masking tools to conceal their phone numbers or to emulate the North Dakota Department of Health public health hotline (866-207-2880).
State officials say health department staff will identify themselves and never request personal information over the phone.
Virtual Women's March
Women's March events slated for Bismarck, Fargo and Minot on Saturday are being merged into one statewide virtual event due to the coronavirus pandemic.
"The Women's March is always a unifying event for North Dakotans who share the value of equality for all," said Kristie Wolff, executive director of the North Dakota Women's Network. "While we are disappointed to lose the opportunity to gather in person to physically show solidarity, our public and personal health is paramount."
North Dakota virus numbers
North Dakota has 30,517 confirmed cases of COVID-19, including 5,211 in Burleigh County and 1,824 in Morton County. There have been 24,882 recoveries and 388 coronavirus-related deaths. A total of 1,221 people have been hospitalized; 148 remain so. State and private labs have processed tests on 266,863 people, and conducted 747,239 total tests.
Concerned about COVID-19?
Sign up now to get the most recent coronavirus headlines and other important local and national news sent to your email inbox daily.