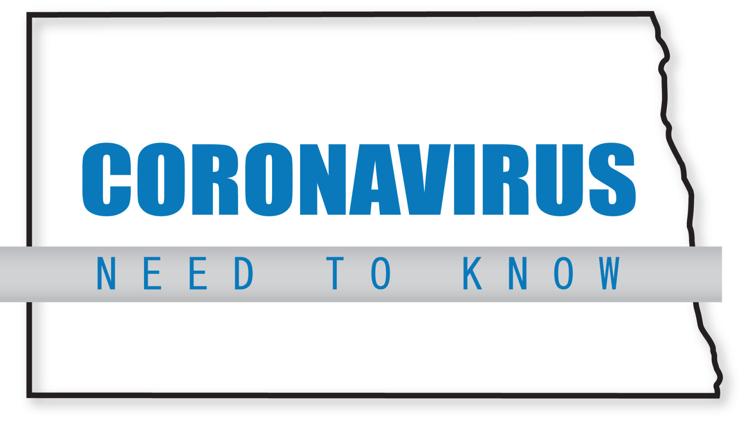 The latest North Dakota coronavirus news: Bismarck emergency, free testing and more.
State gets FEMA grant
The Federal Emergency Management Agency has awarded $10.6 million to the North Dakota Department of Health to help cover costs related to the state's response to the coronavirus pandemic, according to U.S. Sens. Kevin Cramer and John Hoeven, both R-N.D.
The money is for expenses such as testing, laboratory work, supplies, software and warehousing facilities.
Bismarck emergency extended
Mayor Steve Bakken has signed another extension of Bismarck's coronavirus-related emergency declaration -- a necessary step to getting state and federal aid.
The initial declaration came in mid-March. It's been extended six times since then. The city commission will need to ratify the latest extension, at which point it will be in effect until mid-November.
Gov. Doug Burgum and President Donald Trump also have declared emergencies due to the pandemic.
Upcoming testing 
Custer Health is hosting free public COVID-19 testing Wednesday at Dacotah Speedway in Mandan, from 1-2 p.m. 
People should approach the site from the southeast on Longspur Trail. Longspur Trail is accessible by Redwing Drive and 32nd Avenue Southeast, both off Memorial Highway. After being tested, people will exit onto 24th Avenue Southeast and travel north.
Emmons County Public Health is hosting an event Thursday from 10-11 a.m. at 118 E. Spruce Ave. in Linton. People are asked to stay in their vehicles, where they will be tested.
Preregistration for both events is available at https://testreg.nd.gov/. It speeds up the process but does not guarantee a test.
North Dakota virus numbers
North Dakota has 27,737 confirmed cases of COVID-19, including 4,719 in Burleigh County and 1,645 in Morton County. There have been 22,846 recoveries and 345 coronavirus-related deaths. A total of 1,099 people have been hospitalized; 158 remain so. State and private labs have processed tests on 260,399 people, and conducted 717,732 total tests.
Concerned about COVID-19?
Sign up now to get the most recent coronavirus headlines and other important local and national news sent to your email inbox daily.