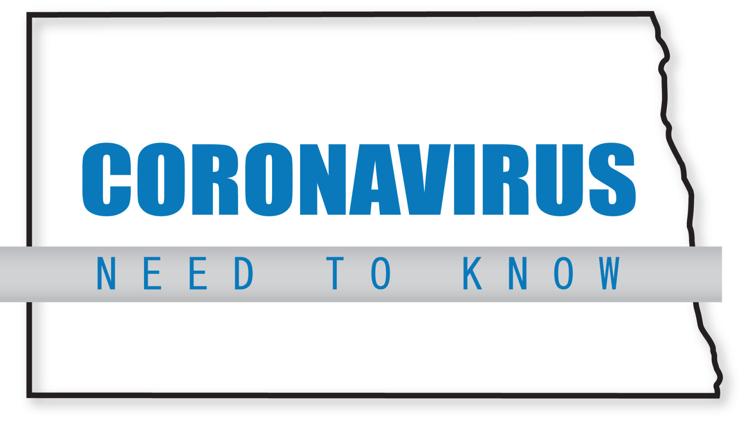 The latest North Dakota coronavirus news: education aids, free testing and more.
Distance learning tips
A group of North Dakota educators has crafted a guide of distance learning teaching tips to help their colleagues during the COVID-19 pandemic.
The guide includes suggestions for improving student participation in distance learning classes, lists of favored educational software and applications, advice on moving from distance learning to face-to-face classroom instruction, and tips for supporting special education students. It includes ideas for engaging families about the educational changes and their benefits.
"We expect this guide will be updated and improved as the 2020-21 school year continues," State School Superintendent Kirsten Baesler said.
Sanford PROMISE Lab
Sanford Research has launched a science distance learning website.
The effort brings the PROMISE Lab in Sioux Falls, S.D., into classrooms and homes for teachers, parents and families.
PROMISE stands for Program for the Midwest Initiative in Science Exploration Lab. More than 9,000 people have visited the physical lab for hands-on activities and to watch Sanford Research scientists.
"When schools stopped visiting us in person because of the pandemic, we were already in development," said Amy Baete, director of Sanford Children's Health Initiative Operations. "Now we can offer out-of-the-classroom experiences virtually until we're ready to welcome visitors again."
PROMISE is free for anyone to use and includes lesson plans, printable resources, educational slideshows and videos. The goal is to inspire students to become scientists and innovators. For more information, go to https://research.sanfordhealth.org/sanford-promise.
Upcoming testing 
Bismarck-Burleigh Public Health will host free public COVID-19 testing at the Bismarck Event Center on Tuesday from 11 a.m. to 12:30 p.m.
People should enter Parking Lot D -- to the south of the Event Center, across Bowen Avenue -- from Seventh Street. Testing will be conducted inside the Event Center.
Custer Health is hosting an event Wednesday at Dacotah Speedway in Mandan, from 1-2 p.m. 
People should approach the site from the southeast on Longspur Trail. Longspur Trail is accessible by Redwing Drive and 32nd Avenue Southeast, both off Memorial Highway. After being tested, people will exit onto 24th Avenue Southeast and travel north.
Preregistration for both events is available at https://testreg.nd.gov/. It speeds up the process but does not guarantee a test.
North Dakota virus numbers
North Dakota has 27,265 confirmed cases of COVID-19, including 4,672 in Burleigh County and 1,633 in Morton County. There have been 22,500 recoveries and 339 coronavirus-related deaths. A total of 1,076 people have been hospitalized; 144 remain so. State and private labs have processed tests on 259,036 people, and conducted 712,136 total tests.
Concerned about COVID-19?
Sign up now to get the most recent coronavirus headlines and other important local and national news sent to your email inbox daily.