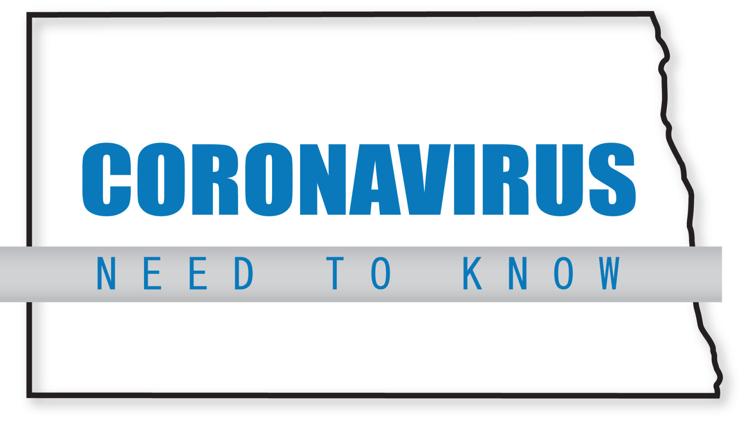 The latest North Dakota coronavirus news: state tree, Buckstop Junction, public testing and more.
State Christmas Tree
This year's North Dakota State Christmas Tree lighting ceremony will be held virtually due to the coronavirus pandemic. 
The theme of this year's Christmas tree is "Creating Connections," a reminder to stay socially connected this holiday season through a video call, over the phone or physically distanced 6 feet apart.
The public is invited to view the lighted tree at 5:45 p.m. from their vehicles along the driveway of the Capitol Mall. Enter the mall driveway from the southeast off East Boulevard Avenue or from State Street, to the driveway north of the North Dakota Heritage Center & State Museum.
Buckstop Junction
Buckstop Junction's Hay Ride and Santa event scheduled for Saturday has been called off.
"For the safety of our volunteers and guests, we feel it was the best thing to do," the Missouri Valley Historical Society said in a statement.
Buckstop Junction is just east of the intersection of Bismarck Expressway and East Main Avenue in Bismarck. The Vintage Shoppe will continue to be open Saturdays from 11 a.m. to 4 p.m. through Dec. 26. The site's office, and volunteer and membership services, are in the same building.
The society plans to resume tours, events, rentals and the building of the Satchell Paige Memorial Baseball Field in the spring.
For more information, call 701-220-6311.
Upcoming testing
Bismarck-Burleigh Public Health and Bismarck State College are hosting free COVID-19 testing weekly on Mondays in the BSC Armory, from 11:30 a.m. to 12:30 p.m.
Testing is available in Hazen at the Sakakawea Medical Center Ambulance Bay on Mondays from 11 a.m. to 1 p.m.
Bismarck-Burleigh Public Health will host drive-thru testing at the Bismarck Event Center from 10:30 a.m. to 12:30 p.m. Tuesday.
People should enter Parking Lot D -- to the south of the Event Center, across Bowen Avenue -- from Seventh Street. Testing will be conducted inside the Event Center.
Custer Health is hosting a drive-thru event Wednesday at Mandan Union Cemetery, 1600 Mandan Ave. NE, to the north of Interstate 94 Exit 153, from 1-2 p.m. 
People should approach from the west and enter the site from the northwest corner, where Old Red Trail turns south and becomes Mandan Avenue. Vehicles will travel east into Union Cemetery, and travel around the perimeter before eventually coming from the west into the Mandan Union Cemetery building, where testing will be conducted. Vehicles will travel out of the cemetery to the south and are asked to leave the area by going south on Mandan Avenue.
Preregistration for testing events is available at https://testreg.nd.gov/. It speeds up the process but does not guarantee a test. People who previously have been tested for COVID-19 do not need to preregister.
North Dakota virus numbers
North Dakota has had 78,658 confirmed cases of COVID-19, including 11,933 in Burleigh County and 4,021 in Morton County. There have been 70,901 recoveries and 920 coronavirus-related deaths. A total of 2,267 people have been hospitalized; 323 remain so. State and private labs have processed tests on 348,939 people, and conducted 1,136,484 total tests.