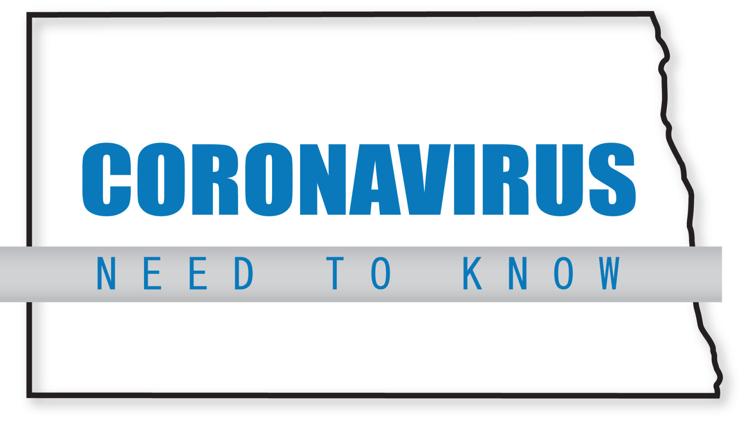 The latest North Dakota coronavirus news: farm aid, universities and more.
Federal farm aid 
The U.S. Department of Agriculture has approved more than $370 million in aid to North Dakota farmers so far through the second round of the Coronavirus Food Assistance Program.
The program is providing direct payments nationwide to farmers and ranchers impacted by the COVID-19 pandemic. Payments are capped at $250,000 per producer. More than 160 commodities are eligible.
The government has approved more than $10.1 billion in payments in the second round application period. More than 616,000 applications have been approved nationally; more than 15,000 were from North Dakota.
Up to $14 billion is available in this round. Applications are accepted through Dec. 11.
The aid is coming from two funding sources: the federal CARES Act economic rescue package to compensate for losses due to price declines, and the Commodity Credit Corporation Charter Act to compensate for losses due to market disruptions.
University system-Labster
The North Dakota University System has partnered with Labster to provide campuses with virtual laboratory simulations in the areas of biology, chemistry, physics and general sciences.
The move is part of the university system's efforts to protect students, faculty and staff during the coronavirus pandemic.
The systemwide contract for Labster was for one year at a cost of $220,000, with unlimited licenses across all 11 public colleges and universities, according to Darin King, the university system's vice chancellor of information technology and chief information officer.
Licensing rules
More than 800 health care workers from 46 states have taken advantage of relaxed licensing rules in North Dakota amid the coronavirus pandemic.
Gov. Doug Burgum last March signed an executive order suspending certain licensing requirements to authorize health care professionals licensed in other states who are in good standing to practice in North Dakota.
"If someone is fully licensed and up to speed and able to practice in another state, in faraway places like from Minnesota or South Dakota, they will be able to work in North Dakota," Burgum said at the time. The out-of-staters do not have to do coronavirus-related work.
In August, nearly 500 people from 38 states had been approved. The total includes 276 physicians, 219 nurses and 67 respiratory therapists. Other categories include counselors, social workers, therapists and others.
North Dakota's Department of Health does not track where the health care workers are practicing, as they are able to work remotely doing telehealth, department spokeswoman Nicole Peske said.
Additionally, North Dakota's State Board of Nursing has authorized 16 inactive or retired North Dakota nurses for emergency limited licenses or registry. Six have fully reactivated their licenses; two are in that process.
The emergency limited licensing, another effort aimed at boosting health care amid the pandemic, includes 120 hours of employer supervision for refreshing nurses out of practice.
The board recently gave additional education on the licensing at a long-term care and emergency medical services meeting.
"We are hopeful that may assist with the current crisis," Board Executive Director Stacey Pfenning said.
North Dakota virus numbers
North Dakota has had 70,016 confirmed cases of COVID-19, including 10,474 in Burleigh County and 3,568 in Morton County. There have been 59,283 recoveries and 818 coronavirus-related deaths. A total of 2,390 people have been hospitalized; 289 remain so. State and private labs have processed tests on 333,327 people, and conducted 1,054,136 total tests.
Concerned about COVID-19?
Sign up now to get the most recent coronavirus headlines and other important local and national news sent to your email inbox daily.