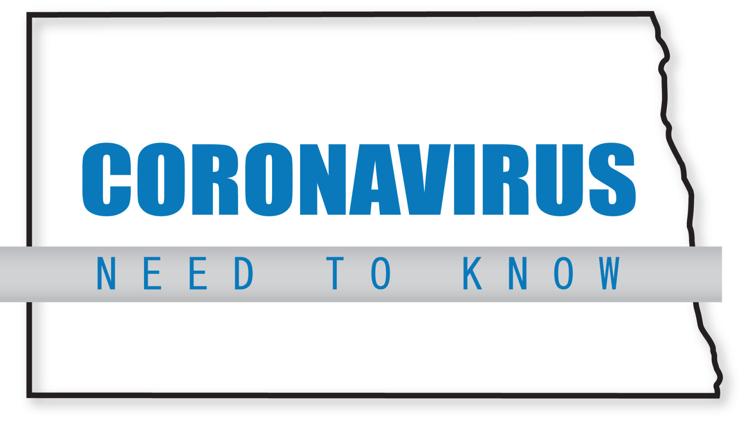 The latest North Dakota coronavirus news: Child care, water park, face masks and more.
Child care guidance
North Dakota's Department of Human Services has published updated operating guidance for child care providers during the coronavirus pandemic.
The state is increasing the maximum group size in child care settings from 10 to 15. This does not change adult-to-child staffing ratios set for licensed child cares, but it will allow flexibility in grouping children and adults.
There are several updates to screening questions and practices, including updated symptom lists and guidance on how to address child care attendance if a household member has been identified as having been in direct contact with someone confirmed to have COVID-19.
"Our goal of keeping children, parents and caregivers safe has not changed," Department Executive Director Chris Jones said. "These latest modified guidelines were needed as we move into summer and are effective June 1." 
The agency also is reminding providers that the state's Child Care Emergency Operating Grant program has been extended through July 3.
The program has provided about $12 million in grants so far. It projects it might provide as much as $21 million in emergency operating funding to more than 750 licensed and self-declared child care providers in North Dakota. 
"As we move forward with ND Smart Restart, businesses and employers are taking steps to safely reopen, and parents are returning to work sites," Jones said. "We need to continue to value and support the availability of quality child care in our state."
Raging Rivers opens
Raging Rivers Waterpark in Mandan opens for the season Friday.
The facility will follow federal protocols and guidelines related to the coronavirus, officials said.
The park's lazy river, speed slides and tube slides will be open. 
Raging Rivers is open seven days a week, 12-7 p.m., weather permitting.
Federal building face masks
Face masks are now required at all federal courthouses in North Dakota, including the William L. Guy Federal Building in Bismarck.
People also are directed to maintain physical distancing of 6 feet. 
Hospital Foundation aid 
The North Dakota Hospital Foundation is getting nearly $1.1 million from the U.S. Department of Health and Human Services, according to U.S. Sens. John Hoeven and Kevin Cramer, both R-N.D.
The money is to help health care systems and professionals in the state address the coronavirus pandemic.
The funding is through the Coronavirus Preparedness and Response Supplemental Appropriations Act. 
North Dakota virus numbers
North Dakota has 2,481 confirmed cases of COVID-19, including 125 in Burleigh County and 59 in Morton County. There have been 1,793 recoveries and 57 coronavirus-related deaths. A total of 161 people have been hospitalized; 35 remain so. State and private labs have conducted tests on 68,254 people, and conducted 86,728 total tests.
Concerned about COVID-19?
Sign up now to get the most recent coronavirus headlines and other important local and national news sent to your email inbox daily.