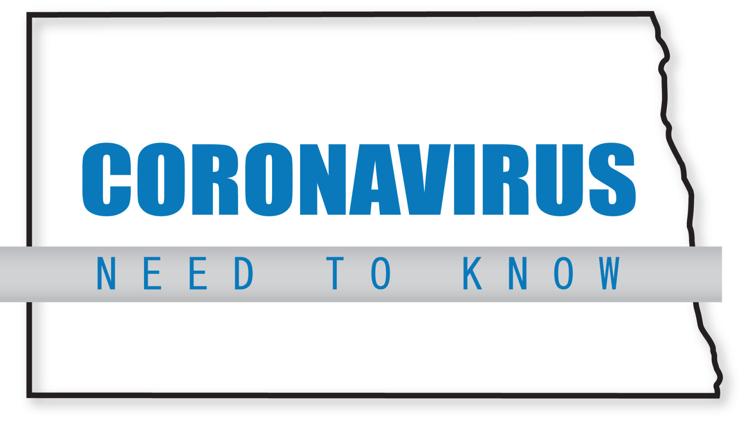 The latest North Dakota coronavirus news: Bismarck declaration, swimming, poetry and more.
Bismarck emergency extended
The Bismarck City Commission has voted to extend the city's coronavirus-related emergency declaration.
The initial declaration came on March 15. It was extended on April 14 for another month. Mayor Steve Bakken on May 14 signed another extension, and commissioners on Tuesday ratified the decision.
The declaration is now in effect until June 13. It's a necessary step to getting state and federal aid.
Gov. Doug Burgum and President Donald Trump also have declared emergencies due to the pandemic.
Outdoor pools opening
Bismarck's outdoor pools are set to open Monday with coronavirus-related protocols in place.
There will be no outdoor lessons offered in June. Lessons are to begin July 6. Registration will be at the pools -- there is no online registration available. The size of each class will be limited as a precaution.
The schedule for indoor swimming lessons at the BSC Aquatic & Wellness Center is still being developed.
Behavioral Health grant
The North Dakota Department of Human Services' Behavioral Health Division has been awarded a $2 million federal grant to support the state's behavioral health response to the COVID-19 pandemic.
The money is from the federal Substance Abuse and Mental Health Services Administration. It's to be used to meet the needs of people with serious mental illnesses and/or substance use disorders. It also is to support people with less-severe behavioral health needs, including health care workers and first responders.
"The COVID-19 pandemic impacts have been significant for many North Dakotans," Behavioral Health Division Director Pamela Sagness said. "This grant provides an opportunity to increase vital behavioral health services."
The division is seeking two addiction treatment providers and one mental health provider to plan treatment services for people impacted by the pandemic. Informal requests for proposals are available online at www.behavioralhealth.nd.gov/covid-19. The deadline to respond is 4 p.m. CDT on June 10.
Poetry contest
The Minot Chamber Chorale has launched a statewide poetry contest in response to the coronavirus pandemic.
North Dakota high school students in grades 9-12 can submit poems centered on the theme of "Life and Love in the Time of COVID-19." 
The author of the winning poem will receive a $150 prize. The poem also will be set to music by Minot Chamber Chorale Artistic Director Emerson Eads and premiered in the group's fall 2020 concert.
North Dakota virus numbers
North Dakota has 2,439 confirmed cases of COVID-19, including 123 in Burleigh County and 59 in Morton County. There have been 1,762 recoveries and 56 coronavirus-related deaths. A total of 161 people have been hospitalized; 40 remain so. State and private labs have conducted tests on 67,340 people, and conducted 86,527 total tests.
Concerned about COVID-19?
Sign up now to get the most recent coronavirus headlines and other important local and national news sent to your email inbox daily.