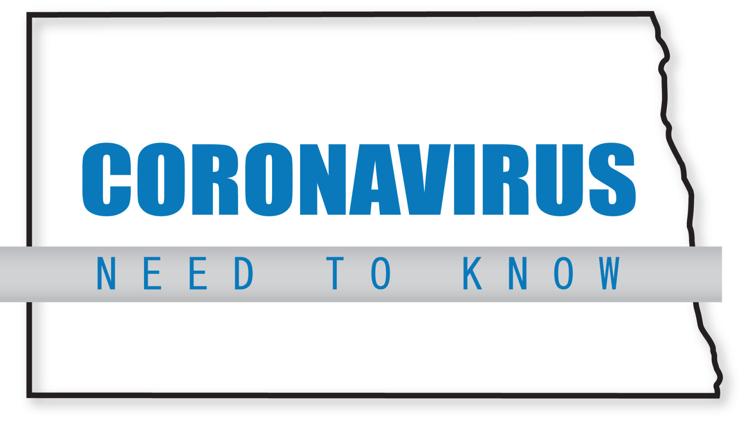 The latest North Dakota coronavirus news: Virtual race, job openings, summer reading kickoff and more.
Animal rescues plan virtual 5K
Local animal rescue organizations are hosting their annual Race for Rescues 5K fun run and walk virtually this year because of the need to maintain social distancing and reduce large gatherings during the coronavirus pandemic.
Registration for the event, hosted by the Central Dakota Humane Society, Furry Friends Rockin' Rescue and Kitty City, will take place online at www.cdhs.net through June 5. It costs $35 to take part. Participants can complete the 5K at their own pace and in the place of their choosing at any time. Those who take part will receive a race T-shirt.
"We have set a goal for the race -- finding at least 500 runners and walkers who have a heart for animals and want to be part of the solution for homeless and injured pets," said Cameo Skager, communications director for the humane society. "If everyone who loves animals would sign up and either run or walk, our organizations could provide more relief from suffering for homeless animals and more happy endings for pets and families."
Health department has job openings
The Workforce Coordination Center is highlighting a number of job openings at the North Dakota Department of Health related to the state's response to the COVID-19 crisis. The positions are long-term temporary with health benefits provided. The application period will close on June 2 for each of these positions.
The Workforce Coordination Center manages a pool of potential paid workers and volunteers to help as North Dakota business and emergency workforce needs change. A variety of skills are needed. Current or lapsed license or certifications are a bonus, but not necessary for volunteer work. COVID-related jobs can be viewed and volunteer registration completed at ndresponse.gov/help.
Summer reading kickoff
The North Dakota State Library has partnered with libraries across the state to provide a virtual Statewide Summer Reading Kickoff via Facebook. The event will run from 10 a.m. to 2 p.m. daily the week of June 1, and will feature crafts, activities and story time from librarians.
The North Dakota State Library will also be providing Beanstack, an online platform for libraries to use in their summer reading programs. Kids, teens and adults will be able to use it to register for their local summer reading program online and keep track of how many books or minutes they've read.
North Dakota virus numbers
North Dakota has 2,317 confirmed cases of COVID-19, including 128 in Burleigh County and 64 in Morton County. There have been 1,405 recoveries and 52 coronavirus-related deaths. A total of 147 people have been hospitalized; 39 remain so. State and private labs have conducted tests on 62,830 people, and conducted 77,447 total tests.