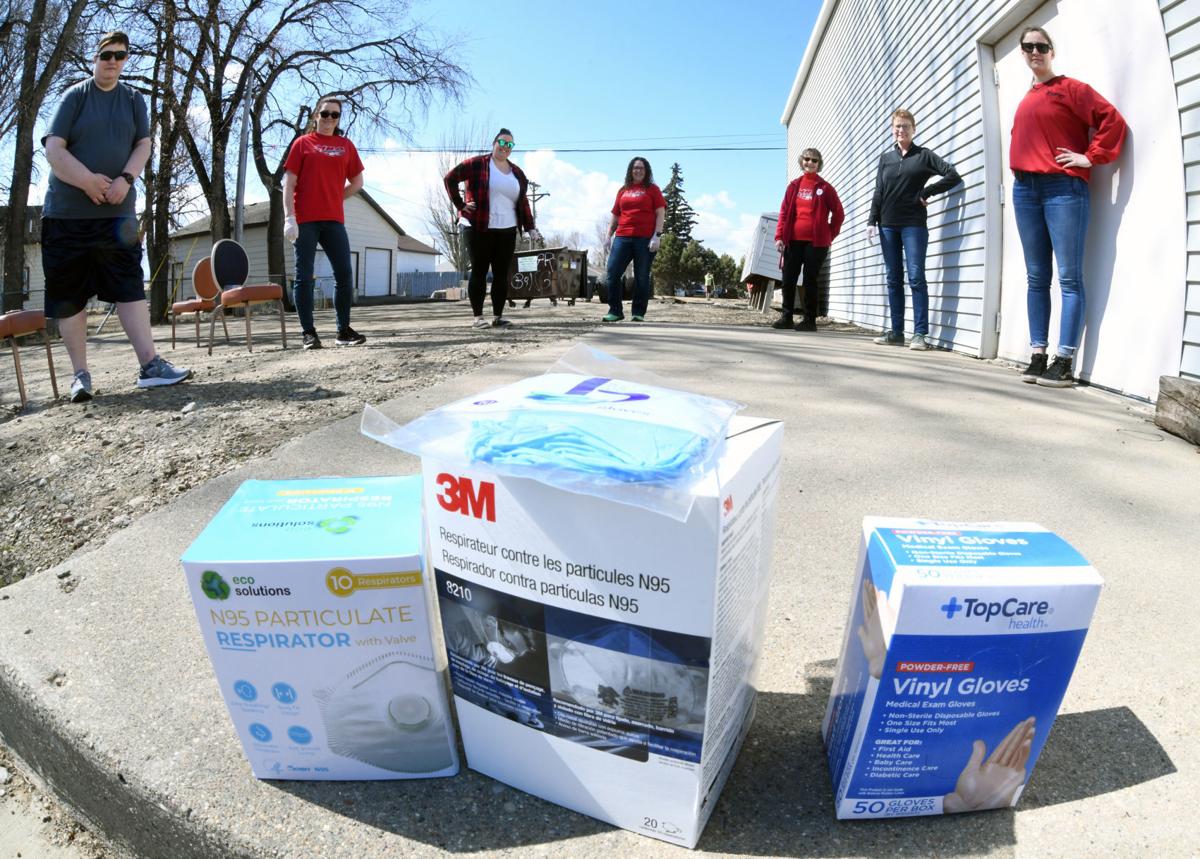 The latest North Dakota coronavirus news: Relief fund, mortgage scams, bank safety and more.
Foundation starts relief fund
The Northwest North Dakota Community Foundation has started a relief fund to support community organizations, volunteer groups and nonprofits in Williams, Divide, McKenzie, and Mountrail counties.
The oil patch counties are dealing with an oil slump amid the coronavirus outbreak.
"As this situation continues to unfold, our friends and neighbors will need help," Foundation Board President Ward Koeser said in a statement. "We are still not certain of the longer-term effects this temporary economic crisis will have on our partners, but we are working to respond as needs arise."
The foundation established the fund with $10,000. Matching donations have boosted it to $40,000.
Donations can be made online at www.NWNDCommunityFoundation.org or by sending a check to: NWNDCF, P.O. Box 371, Williston, N.D. 58802-0371. Donations are tax-deductible.
CDL tests available
The North Dakota Department of Transportation is now scheduling appointments for commercial driver's license knowledge and road tests. CDL services are available by appointment only. Walk-ins will not be accepted. 
The appointments will begin Monday and are available only to commerical drivers and temporary agricultural workers (H-2A). People who already have an appointment scheduled will be contacted by the department with further instruction.
Appointments can be scheduled by calling the department at 701-328-2489 or toll-free 1-855-633-6835 Monday through Friday from 8 a.m. to 4:30 p.m.
"CDL drivers are essential to the state's economy, as they work to move medical supplies, business and agricultural commodities throughout the nation," state Transportation Director Bill Panos said.
The Federal Motor Carrier Safety Administration has extended CDL expirations until June 30 across the U.S. for CDLs due for renewal on or after March 1. CDL holders who have a medical certification card issued for a period of at least 90 days and that expire on or after March 1 are valid until June 30.
North Dakota has waived the expiration date on all driver's licenses that expire from March 1, until the declared disaster has ended.
Beware mortgage scams
The North Dakota Housing Finance Agency is encouraging households facing financial difficulties because of the coronavirus outbreak to notify their mortgage loan servicer or landlord if they are unable to make their mortgage or rent payment.
The agency holds the mortgages of more than 10,000 North Dakota families.
"Our loan servicing department has fielded multiple calls and emails from individuals and families who are facing financial difficulties because of virus-related shutdowns," agency Interim Director Dave Flohr said in a statement. "We want our borrowers to keep calling us. Now is the time to talk to the people you can trust."
Flohr warned that financial scams increase during times of crisis, with many offering false claims of assistance. Borrowers who receive a counseling or refinance offer should talk to agency staff first to help determine if it's in their best interest, he said.
Households that are not Housing Finance Agency customers should contact their loan servicer or landlord directly. Mortgage loan servicers provide their contact information on monthly statements or in a payment coupon book. Contact information for landlords is typically provided on a lease. Some property management companies post their contact information at building entrances, as well.
Clinic changes hours
Beginning Monday, clinic hours will be: 8 a.m. to noon, well child visits only; noon to 5 p.m., pediatric walk-in clinic and acute visits only; and 5-7 p.m., clinic closed for cleaning.
Any pediatric patients who need to be seen for acute illnesses between 8 a.m. and noon can visit either one of the walk-in clinics in Bismarck. Sanford Downtown Walk-in Clinic at 715 E. Broadway Ave. in Bismarck is on the corner of Seventh Street and Broadway Avenue. Sanford North Walk-in Clinic at 3318 N. 14th St. is in north Bismarck near Olive Garden. 
The Sanford Children's North Clinic is at 765 W. Interstate Ave., Bismarck.
Bank groups offer reassurance
The North Dakota Bankers Association and the Independent Community Banks of North Dakota are reassuring people that their money is safe during the coronavirus pandemic.
The Federal Deposit Insurance Corp. insures individual bank deposits for up to $250,000.
The groups also say that banks are prepared for situations such as a pandemic, with business continuity plans and procedures.
North Dakota virus numbers
North Dakota has 94 confirmed cases of COVID-19: 28 in Burleigh County, 13 in Morton County, 18 in Cass County, nine in Stark County, seven in Ward County, three in Ramsey County, two apiece in Barnes, McLean, Mountrail and Pierce counties, and one each in Divide, Dunn, Foster, McHenry, McIntosh, Mercer, Sioux and Walsh counties. State and private labs have conducted 3,107 total tests, with 3,013 coming back negative. There have been 16 hospitalizations, one death and 18 recoveries.
Concerned about COVID-19?
Sign up now to get the most recent coronavirus headlines and other important local and national news sent to your email inbox daily.