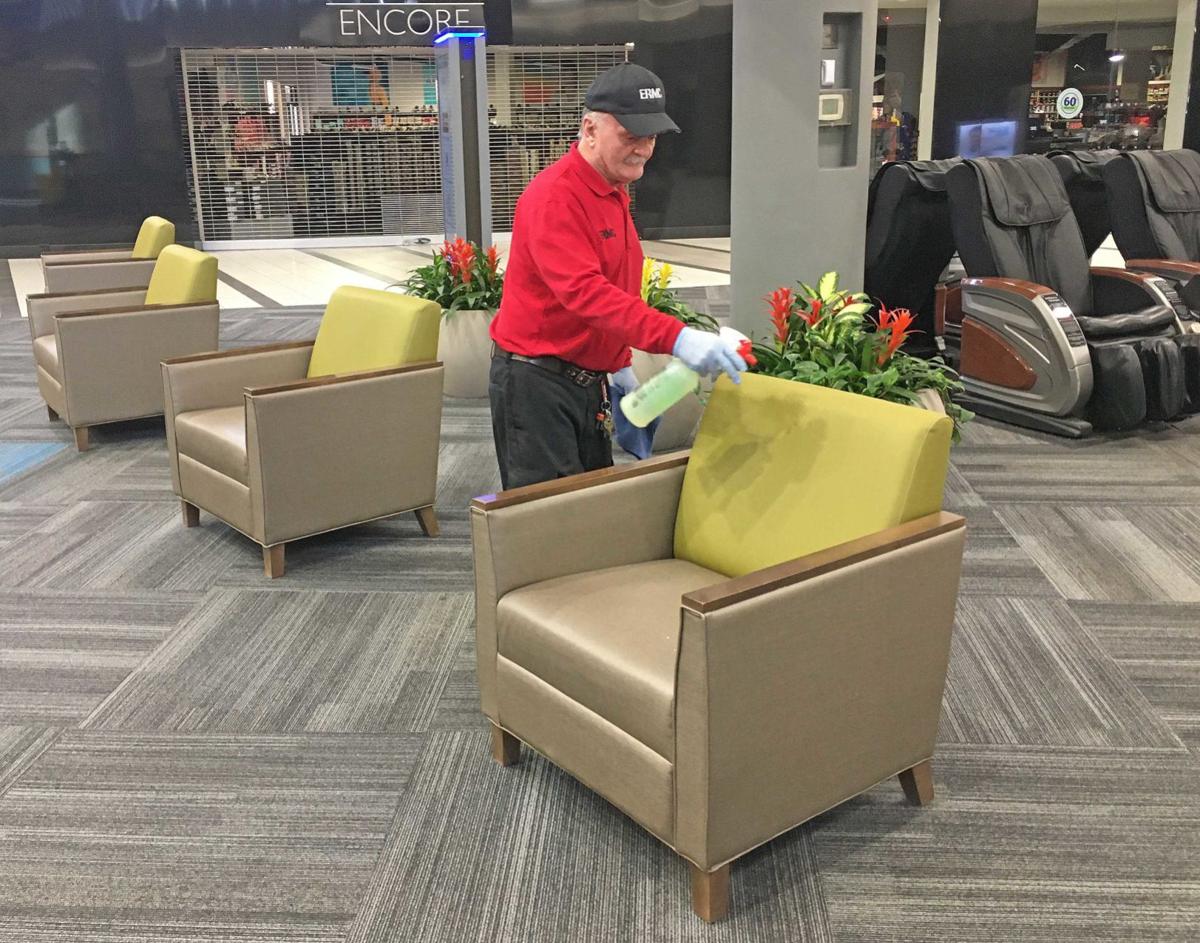 The latest North Dakota coronavirus news: State tax deadline, disaster loans, LSS, DSU and more.
State tax deadline extended
North Dakota Tax Commissioner Ryan Rauschenberger announced that taxpayers can file state income taxes and make payments through July 15 without penalty or interest.
The move followed the federal government's decision to extend the IRS income tax filing and payment deadline from April 15 to July 15.
"We continue to urge taxpayers to e-file and choose direct deposit or electronic payment to help improve the accuracy, security and timeliness of return and refund processing, or choose to mail their return before April 15," Rauschenberger said in a statement. "However, there are many directly impacted by the COVID-19 crisis and this waiver allows all taxpayers 90 days of relief without fear of penalty or interest. It is the right thing to do and helps lift all who are facing financial hardships during the COVID-19 situation."
SBA disaster loans available
The U.S. Small Business Administration has declared an economic disaster in North Dakota in response to the coronavirus pandemic. 
The loans can be used to pay fixed debts, payroll, accounts payable and other bills. Affected businesses are eligible for up to $2 million. The deadline to apply is Dec. 21.
DSU announces moves
Dickinson State University will continue with remote instruction through the end of the semester.
The school also has called off in-person events on campus, including spring graduation ceremonies.
Nonessential personnel have been asked to continue working remotely.
"The timing of this decision was accelerated due to Governor Burgum's decision to move K-12 to alternative learning indefinitely, which has an impact on our community," Interim President Steve Easton said in a statement. "We recognize his decision has a significant impact on our students, faculty and staff. We held out as long as we thought we could on making the decision for alternative learning and commencement. We believe this decision is what is best for the health and safety of the members of our campus community and southwestern North Dakota."
LSS closes program centers
Lutheran Social Services of North Dakota has closed all program centers across the state. Staff have transitioned to working remotely.
The nonprofit said it will offer as many services as possible via telehealth appointments, videoconferencing and telephone sessions.
The Missouri Slope Areawide United Way has launched a  Pandemic Relief Fund.
The nonprofit said the fund aims to "support our community's unsheltered residents who are especially vulnerable to the coronavirus, and low-income individuals, students and families at imminent risk of hunger and homelessness due to health and economic impacts of coronavirus."
The North Dakota Public Service Commission is reminding state residents of the Lifeline Program, which helps people in need pay for phone or internet service.
"Especially now with more people homebound and needing connectivity, this program can make that connectivity affordable," Commissioner Randy Christmann said in a statement. "Whether you're connecting students to the school system, maintaining employment from home, or seeking needed entertainment, this program is here to help you."
The program is available to qualifying new and current customers with income below a certain threshold, or those who qualify for certain government assistance programs.
Lifeline can be used only for one service in a household -- either phone or internet. Detailed information about who qualifies and how to apply can be found at: www.lifelinesupport.org. People also can contact their local phone or internet provider.
Dine-in senior meals canceled
North Dakota senior nutrition service providers have canceled dine-in meals to protect vulnerable people from the coronavirus.
Providers will be offering alternatives such as takeout, home-delivered and frozen meal options. They will continue to provide home-delivered meals to current consumers.
"Older adults are at increased risk of complications from COVID-19; however, senior nutrition programs are an essential community service," state Aging Services Division Director Nancy Nikolas Maier said in a statement. "Nutrition service providers are committed to providing healthy meals to older adults in a safe way during this health crisis, and we appreciate their partnership." 
The North Dakota Department of Human Services provides federal Older Americans Act funding and state funds to providers. 
To qualify for meals, people must be at least 60 years old. People should check with their local senior nutrition provider to find out what options are available in their area. Information is available at: http://www.ndseniorservices.org/.
North Dakota virus numbers
North Dakota has 28 confirmed cases of COVID-19: 15 in Burleigh County, seven in Morton County, three in Ward County, and one each in Cass County, Pierce County and Ramsey County. Three people has been hospitalized. There have been no deaths. State and private labs have conducted 1,182 total tests, with 1,154 coming back negative. 
Concerned about COVID-19?
Sign up now to get the most recent coronavirus headlines and other important local and national news sent to your email inbox daily.