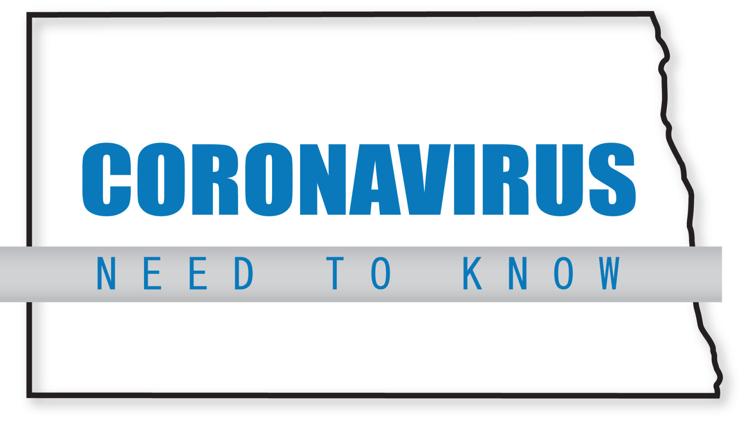 The latest North Dakota coronavirus news: ag aid, chamber summit, stress webinars and more.
Aid for farmers
The U.S. Department of Agriculture's Coronavirus Food Assistance Program has introduced an online portal for applications.
That means farmers and ranchers have another option than applying through their local Farm Service Agency office. The agency also will use commercial document storage and e-signatures to allow producers to more easily complete their applications from home.
Producers who are interested in submitting an online application will need an eAuthentication account and can begin the enrollment process at farmers.gov/sign-in.
"We are doing everything we can to serve our customers and make sure agricultural producers impacted by the pandemic can quickly and securely apply for this relief program," FSA Administrator Richard Fordyce said. "In addition to working with FSA staff through the phone, email and scheduled in-person appointments, we can now also take applications through the farmers.gov portal, which saves producers and our staff time."
The program will provide up to $16 billion in direct payments to farmers and ranchers impacted by the coronavirus pandemic. Payments are capped at $250,000 per producer. Applications are being accepted through Aug. 28.
The aid is coming from two funding sources: $9.5 billion through the federal CARES Act economic rescue package to compensate for losses due to price declines, and $6.5 billion through the Commodity Credit Corporation Charter Act to compensate for losses due to market disruptions.
GNDC Policy Summit
The Greater North Dakota Chamber will host its 2020 Policy Summit virtually, with an interactive platform. 
The annual event is in its ninth year. It brings together business and government leadership to discuss policies impacting North Dakota's business climate and address issues impacting the growth of the state.
This year's event is Tuesday, Aug. 25, through Thursday, Aug. 27. It will include five panel discussions, with panelists coming together at one location. Their conversation will be livestreamed. 
"This year, because of the impacts of the pandemic, we have overhauled our format. This will not be the standard Zoom or Teams call that people have grown used to. Our speakers will be around the same table having the discussions that we know they are having in real life," GNDC President and CEO Arik Spencer said. "This style is real and will allow us to get to the heart of the issues with insider perspectives in a way that we haven't before."
Attendees may register for the entire event or by individual sessions. GNDC members and nonmembers may attend. To register go to ndchamber.com.
'New normal' stress webinars
The Village Family Service Center is offering two free webinars on adjusting to a "new normal" and communicating effectively during stressful times.
It's the latest in a series of lunchtime talks called The Business Bite and hosted by The Village Business Institute.
The Wednesday sessions will be held over the noon hour on the GoToTraining platform. A July 8 session will cover "Back to Work: Tips for the New Norm," and a July 22 session will be on "Effectively Communicating in Stressful Times."
Walmart bonuses
Walmart says it has paid a total of $1.1 million in coronavirus-related bonuses to workers in North Dakota.
It's the third round of bonuses for the big box retailer. Full-time workers and drivers get $300, part-time and temporary workers get $150, and assistant managers get $400.
Walmart says it has invested nearly $1 billion companywide in bonuses and other initiatives. 
North Dakota virus numbers
North Dakota has 3,495 confirmed cases of COVID-19, including 241 in Burleigh County and 78 in Morton County. There have been 3,139 recoveries and 79 coronavirus-related deaths. A total of 226 people have been hospitalized; 24 remain so. State and private labs have conducted tests on 103,925 people, and conducted 177,229 total tests.
Concerned about COVID-19?
Sign up now to get the most recent coronavirus headlines and other important local and national news sent to your email inbox daily.