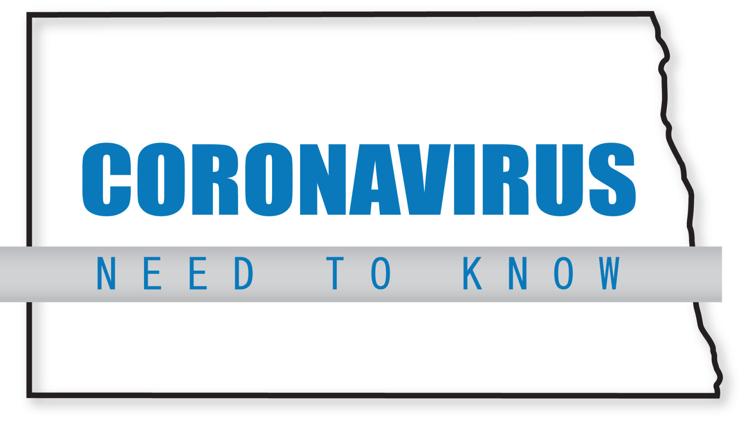 The latest North Dakota coronavirus news: virtual 5K, artists aid, food boxes and more.
Virtual road race
The 4th of July 5K Road Race during Mandan Rodeo Days is going virtual this year due to the coronavirus pandemic.
People can run the race anywhere and email their times on July 4 to MandanRoadRaces@gmail.com. Race medals will be awarded and mailed to the first 550 registered participants. The goal of organizers is to get participants in all 50 states.
Registration is $15, with proceeds going to the Bismarck Cancer Center Foundation. For more information, go to www.mandanroadraces.com.
Awards for the arts
Minneapolis-based Arts Midwest has launched a fund to help Midwestern arts organizations weather the COVID-19 crisis.
Arts Midwest is partnering with other U.S. Regional Arts Organizations to distribute money from a $10 million investment by the Andrew W. Mellon Foundation.
Money from the United States Regional Arts Resilience Fund will be invested in historically under-resourced organizations, with priority given to those led by and serving minorities, or serving people from rural communities.
"Protecting the arts and culture sector, particularly small- and midsize organizations, during this crisis is absolutely imperative, and this new grant and resiliency fund aims to do just that," Mellon Foundation President Elizabeth Alexander said.
Arts Midwest's share is about $1.7 million, which will be distributed among small and midsize nonprofit arts organizations in nine states including North Dakota as well as American Indian tribes.
"Arts Midwest knows that art and creativity are indispensable to the well-being and vibrancy of all people and communities," Arts Midwest CEO Torrie Allen said.
Food Box program
The U.S. Department of Agriculture's Farmers to Families Food Box program has distributed more than 20 million food boxes, including some in North Dakota.
"This milestone is a testament that the program is accomplishing what we intended -- supporting U.S. farmers and distributors and getting food to those who need it most," U.S. Agriculture Secretary Sonny Perdue said.
The effort is part of the Coronavirus Farm Assistance Program. USDA is partnering with regional and local distributors to purchase up to $3 billion in fresh produce, dairy, and meat and deliver food boxes to Americans in need, in the process helping out farmers impacted by the coronarivus pandemic.
Great Plains Food Bank has worked with USDA to distribute the food boxes in Bismarck-Mandan.
The program also has come to other areas in North Dakota, including the Standing Rock Indian Reservation and Williston.
Standing Rock aid
The Standing Rock Sioux Tribe is getting more federal coronavirus aid.
The tribe is getting $150,000 through the federal CARES Act economic rescue package, according to U.S. Sens. Kevin Cramer and John Hoeven, both R-N.D. 
The funding is through the Department of Commerce's Economic Development Administration. It will be used to help revitalize the tribal economy.
NDSU student aid
North Dakota State University says it has distributed nearly $3.4 million in federal coronavirus relief aid to nearly 7,900 students.
The money is through a CARES Act fund that provides funding to schools to help students deal with disruptions caused by the pandemic.
Eligible students were able to receive an initial grant up to $600, depending on their financial need. Students are eligible to apply for additional grants due to personal financial hardship. 
North Dakota virus numbers
North Dakota has 3,458 confirmed cases of COVID-19, including 234 in Burleigh County and 78 in Morton County. There have been 3,119 recoveries and 78 coronavirus-related deaths. A total of 225 people have been hospitalized; 23 remain so. State and private labs have conducted tests on 102,519 people, and conducted 173,999 total tests.
Concerned about COVID-19?
Sign up now to get the most recent coronavirus headlines and other important local and national news sent to your email inbox daily.