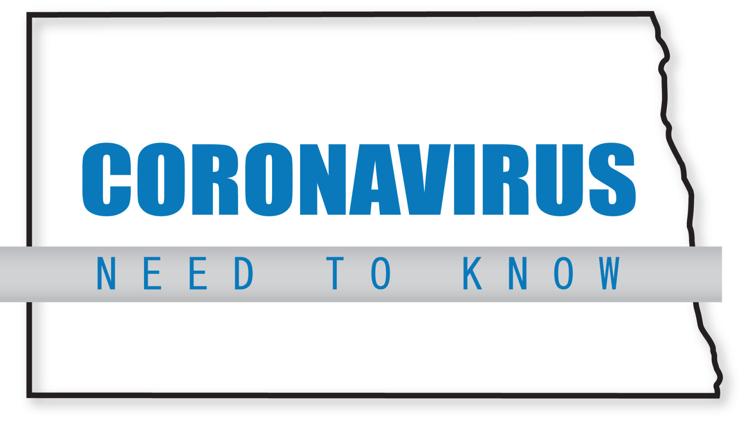 The latest North Dakota coronavirus news: band shell, development council, behavioral health and more.
Band shell concerts
Summer concerts at the Vern Cermak Band Shell in Mandan will kick off July 6, the Musicians Association announced.
People who attend should bring chairs or other personal seating, as tables and bleaches will not be available in the park, association President Steve Harmon said. There also will be no food service in the park.
Attendees also are asked to bring their own protective equipment such as masks, and to take other coronavirus-related precautions such as physical distancing. 
The public also is reminded that dogs are not allowed in Dykshoorn Park.
Development Council award
The Mandan-based Lewis and Clark Regional Development Council is getting $400,000 through the federal CARES Act economic rescue package to support efforts to strengthen the regional economy.
The funding is from the U.S. Department of Commerce's Economic Development Administration, according to U.S. Sens. Kevin Cramer and John Hoeven, both R-N.D.
The Economic Adjustment Assistance money will be used to fund a COVID-19 Recovery and Resiliency Project.
Behavioral Health Planning Council
The coronavirus pandemic will be one of the topics during a North Dakota Behavioral Health Planning Council meeting Wednesday.
Representatives from the North Dakota Department of Human Services will report on various behavioral health initiatives in response to COVID-19, among other topics.
Grafton center steps
The Life Skills and Transition Center in Grafton has modified its on-site visitation guidelines and launched a pilot project that allows for in-home visits under certain circumstances. 
The center is part of the North Dakota Department of Human Services and serves people with intellectual and developmental disabilities.
The modified visitation guidelines allow family members and friends to visit during regular business hours, by appointment only, in designated areas on campus. All visitors will be required to complete a temperature check and health screening upon arrival, wear masks at all times and maintain physical distancing.
The pilot project allows families to take their loved ones home for either a day or overnight visit. All family members living in the home must test negative for COVID-19. They are then eligible for the home visit for up to one week from the testing date. 
"We appreciate everyone's patience and continued support during the past three months," center Superintendent Susan Foerster said. "We are excited to resume some much-needed opportunities for family time while continuing to follow essential health and safety precautions."
Williams County grant
Williams County is getting a $58,000 federal grant to aid with its coronavirus response, according to U.S. Sen. Kevin Cramer, R-N.D.
The money is from the Department of Justice, through the Coronavirus Emergency Supplemental Funding Program. It can be used for a variety of things, including buying personal protective equipment for law officers and medical workers. 
North Dakota virus numbers
North Dakota has 3,421 confirmed cases of COVID-19, including 223 in Burleigh County and 74 in Morton County. There have been 3,090 recoveries and 78 coronavirus-related deaths. A total of 222 people have been hospitalized; 23 remain so. State and private labs have conducted tests on 100,886 people, and conducted 169,838 total tests.
Concerned about COVID-19?
Sign up now to get the most recent coronavirus headlines and other important local and national news sent to your email inbox daily.