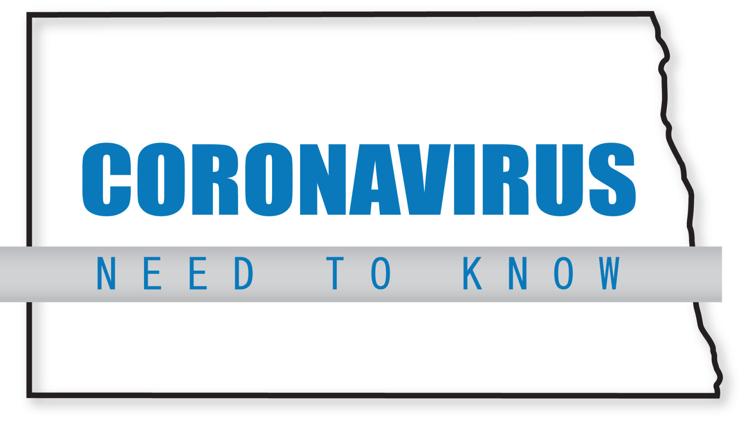 The latest North Dakota coronavirus news: free tests, free food and more.
Free Bismarck testing
A total of 222 people were tested for COVID-19 during the first day of free testing by Bismarck-Burleigh Public Health. Officials are making changes to streamline the process for upcoming testing events.
The agency this week started providing free coronavirus testing on Mondays, Tuesdays and Wednesdays. The service is available for anyone seeking a test and does not require an appointment or online registration. It operates each designated day on a first-come, first-served basis from 11 a.m. to 12:30 p.m.
"We were thrilled to see such as great response to our testing event today," Public Health Director Renae Moch said. "In order to efficiently respond to the demand for testing, we plan to make some changes to our processes to keep everyone moving through the lines quickly."
Upcoming testing will be conducted as drive-thru mass testing events. People are asked to enter the agency's parking lot from Front Avenue. After being tested, they must exit the parking lot to the west via Fifth Street. For those unable to use a vehicle, walk-up testing will be available near the east building entrance.
People coming to Bismarck-Burleigh Public Health for services unrelated to the testing should access the facility from Fifth Street. They're asked to park near the north entrance in client parking spaces.
Officials are monitoring Burleigh County to ensure it doesn't become the state's next coronavirus hot spot, with cases rising this month. Gov. Doug Burgum has said that if necessary, the state could establish a task force to focus on combating the spread of the virus in the Bismarck-Mandan area, similar to a group working in the Red River Valley.
Food Box program
Free food will be distributed outside Bismarck's Kirkwood Mall on Tuesday through the U.S. Department of Agriculture's Farmers to Families Food Box program.
The effort is part of the Coronavirus Farm Assistance Program. USDA is partnering with regional and local distributors to provide millions of boxes of fresh produce, dairy and meat to Americans in need, in the process helping out farmers impacted by the coronarivus pandemic.
Great Plains Food Bank has worked with USDA on distributions in Bismarck-Mandan.
Tuesday's event is in the mall parking lot off third street, from 3:30-6:30 p.m. There are no income requirements to be eligible for food. Cars may begin lining up one hour prior to the start of the distribution.
The program also has come to other areas in North Dakota, including the Standing Rock Indian Reservation and Williston.
North Dakota virus numbers
North Dakota has 3,313 confirmed cases of COVID-19, including 202 in Burleigh County and 70 in Morton County. There have been 2,952 recoveries and 77 coronavirus-related deaths. A total of 218 people have been hospitalized; 31 remain so. State and private labs have conducted tests on 97,453 people, and conducted 158,199 total tests.
Concerned about COVID-19?
Sign up now to get the most recent coronavirus headlines and other important local and national news sent to your email inbox daily.