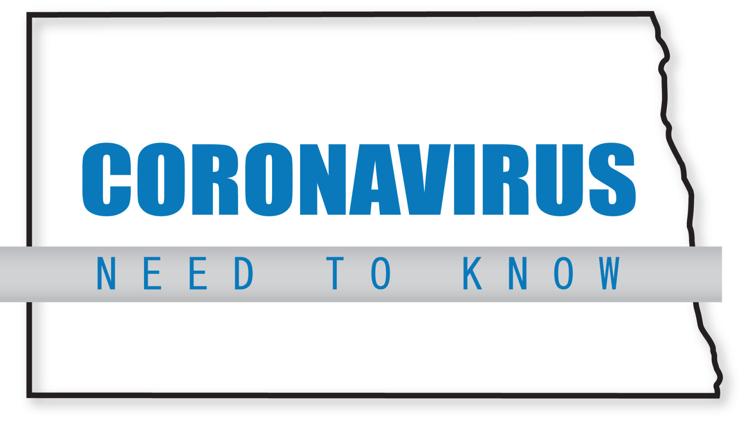 The latest North Dakota coronavirus news: field hospitals, State Hospital and more.
Field hospitals disassembled
Hundreds of cots set up in the University of Mary Fieldhouse and the Fargodome in preparation for a potential spike in coronavirus cases have been taken down, according to Gov. Doug Burgum.
The cots and medical supplies were put in place early this spring in case the facilities were needed as field hospitals. The state has not seen a spike in cases large enough to warrant the need for the facilities.
Only about two dozen people are hospitalized with COVID-19 across North Dakota, well below the state's hospital bed capacity.
The cots at the University of Mary were taken down May 27. State officials say the cots are in storage and could be reassembled in as little as 48 hours, should the need arise.
State Hospital visitation
The North Dakota State Hospital has modified its campus visitation policy for family members and friends of patients at the Jamestown facility.
Patients have been able to communicate with family and friends only by phone, computers or other electronic devices since March 13. Family members and friends now can visit patients during regular business hours, by appointment only, in designated rooms. All visitors must wear masks and practice physical distancing while on campus. Patients in the hospital's quarantine unit will need to wait 14 days before they are eligible for visitation. 
"Even though we are now allowing on-campus visits, we are not letting our guard down against the spread of COVID-19," Hospital Superintendent Rosalie Etherington said.
Activities are slowly transitioning to a new normal on the State Hospital campus, according to Etherington.
"Our contractor has resumed the work participation program for our transitional living residents, and the on-site treatment mall is now open and offering activities and services for patients," she said. 
North Dakota virus numbers
North Dakota has 3,288 confirmed cases of COVID-19, including 198 in Burleigh County and 70 in Morton County. There have been 2,910 recoveries and 77 coronavirus-related deaths. A total of 216 people have been hospitalized; 31 remain so. State and private labs have conducted tests on 96,173 people, and conducted 155,976 total tests.
Concerned about COVID-19?
Sign up now to get the most recent coronavirus headlines and other important local and national news sent to your email inbox daily.