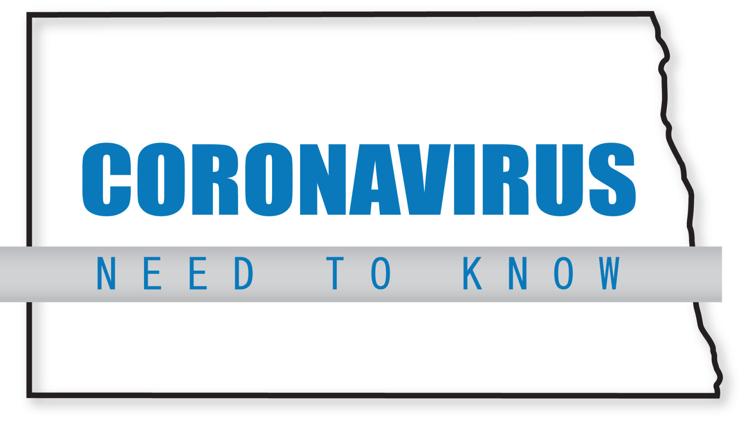 The latest North Dakota coronavirus news: Bismarck library, Bismarck marathon and more.
Bismarck library reopening
The Bismarck Veterans Memorial Public Library will reopen on July 6.
Hours of operation will be 9 a.m. to 5 p.m. Monday through Friday. Services will range from checkouts and returns to limited computer access to printing. The Gifted Bean Coffee House inside the library also will open. Meeting room access and in-building programs will remain suspended. No-contact curbside pickup and virtual programs will continue. 
Patrons are asked to take coronavirus-related precautions such as physical distancing and mask-wearing.
The library suspended programs and meeting room usage in mid-March due to the pandemic and then closed to the public late that month. While many other public buildings are reopening now, the library's closure is being extended due to work on the building's heating and air systems.
Bismarck marathon
The 40th Annual Bismarck Marathon is still on track for Sept. 17-19 at Cottonwood Park, with new guidelines and conditions due to COVID-19 concerns.
"Many people have trained long and hard for different races this year that have been canceled, so we wanted to do everything we could to put on a fun, family friendly race weekend while following social distancing guidelines," Co-Race Director Dustin Erhardt said.
If the event is canceled before Aug. 21, registered runners will be eligible for a full refund excluding processing fees, organizers said. 
Tribal aid
Two American Indian tribes in North Dakota are getting more federal aid to help fund COVID-19 preparedness and response efforts, according to U.S. Sens. Kevin Cramer and John Hoeven, both R-N.D.
The Standing Rock Sioux Tribe is getting about $297,000 and the Three Affiliated Tribes about $194,000.
The money is through the federal Centers for Disease Control and Prevention. 
North Dakota virus numbers
North Dakota has 3,193 confirmed cases of COVID-19, including 180 in Burleigh County and 70 in Morton County. There have been 2,809 recoveries and 75 coronavirus-related deaths. A total of 208 people have been hospitalized; 26 remain so. State and private labs have conducted tests on 90,654 people, and conducted 144,282 total tests.
Concerned about COVID-19?
Sign up now to get the most recent coronavirus headlines and other important local and national news sent to your email inbox daily.