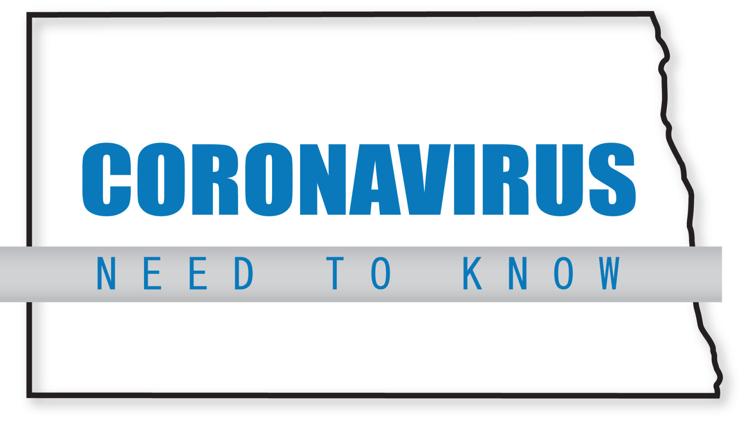 The latest North Dakota coronavirus news: City-County Building, Morton County Courthouse and more.
City-County Building reopens
Officials on Tuesday reopened the City-County Building in Bismarck to the public.
The main entrance doors facing west on Fifth Street are open for walk-in traffic. In addition, Airport Administration, Bismarck-Burleigh Public Health, Bismarck Event Center, Fire Headquarters Station, Police and Public Works building doors have reopened to the public during regular business hours, from 8 a.m. to 5 p.m.
Visitors are asked to practice physical distancing and to take other coronavirus-related precautions such as limiting unnecessary physical contact and washing hands frequently. Hand sanitizer and masks will be made available to the public. 
The Bismarck Veterans Memorial Public Library is still working on reopening plans.
Morton County Courthouse
The Morton County Courthouse and Law Enforcement Center are reopening to the public, after being closed since March 18.
The LEC is opening Wednesday, and the courthouse will reopen on Monday. Visitors will be screened, including a temperature check. Hand sanitizer dispensers will be made available. Members of the public are encouraged to take other coronavirus precautions such as physical distancing and limiting unnecessary contact.
District court hearings will remain restricted to those involved in a hearing. The public can access audio of the hearings by dialing 701-328-7950 and entering Code 639256. Further guidance is available from the clerk of court's office.
Fort Union Rendezvous
Fort Union Trading Post National Historic Site in northwestern North Dakota has scheduled a digital 2020 Rendezvous beginning Thursday.
The National Park Service in mid-May canceled the in-person event scheduled for June 18-21, citing "an abundance of caution" during the coronavirus pandemic. The event is supported by more than 100 volunteers and typically attracts more than 3,000 participants.
The digital content follows the same order of events as the previously scheduled live Rendezvous. Thursday is Kids Day, Friday is Demonstration Day, Saturday is Photo Day and Sunday is Volunteers Thank You Day.
North Dakota virus numbers
North Dakota has 3,124 confirmed cases of COVID-19, including 176 in Burleigh County and 68 in Morton County. There have been 2,720 recoveries and 74 coronavirus-related deaths. A total of 200 people have been hospitalized; 26 remain so. State and private labs have conducted tests on 88,651 people, and conducted 135,691 total tests.