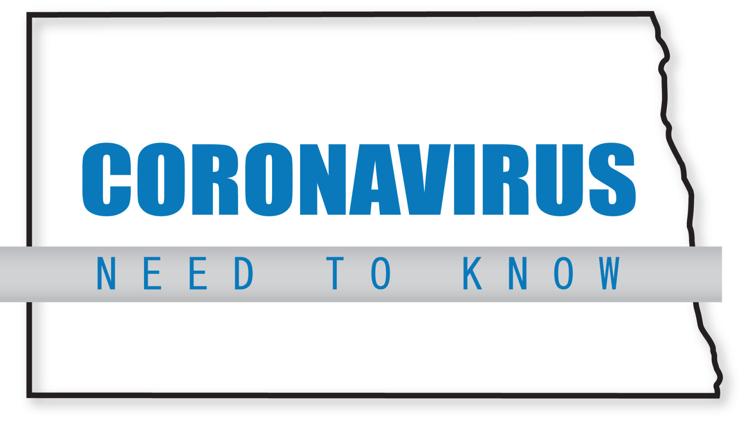 The latest North Dakota coronavirus news: food supply, court news and more.
Connecting growers, grocers
Several groups have teamed up to offer resources to connect local growers with North Dakota grocery stores looking for a steady supply of fresh produce during the coronavirus pandemic. 
The North Dakota Association of Rural Electric Cooperatives partnered with the North Dakota rural grocers, the North Dakota Grocers Association and the Dakota College at Bottineau Entrepreneurial Center for Horticulture on the effort.
An informational video along with an online map of growers from the North Dakota Department of Agriculture, a list of North Dakota grocery stores by county and other resources are available on the ND Small Farms website at https://www.ndsmallfarms.com/. 
The resources will "show both grocers and growers alike how easy it is to collaborate, giving the growers a local outlet to sell their produce and the grocers a way to provide affordable, local produce to their customers," said Holly Mawby, director of the horticulture center.
Federal jury trials
Postponing of criminal jury trials in U.S. District Court in North Dakota has again been extended.
U.S. District Chief Judge Peter Welte has now postponed jury trials scheduled from March 16 to July 31. Previous orders had end dates of April 10, May 1, May 31 and July 3.
County courthouses reopening
More county courthouses around North Dakota are reopening after being closed due to the pandemic, according to the North Dakota Supreme Court.
The Mountrail and Wells County courthouses opened to the public June 3, Billings County reopened June 8, Stark County on June 10 and Griggs County on June 12. 
Courthouses in Barnes, Bottineau, Eddy, Foster, Kidder, McHenry, McIntosh, Ramsey and Walsh counties reopen this week.
The Burleigh County Courthouse in Bismarck resumed business operations on June 1, with various measures in place aimed at guarding against the spread of COVID-19.
Tribal aid
American Indian tribes in North Dakota are getting more aid to help with response to the coronavirus pandemic.
The Turtle Mountain Band of Chippewa is getting about $401,000 and the Spirit Lake Nation about $169,000.
The money is through the U.S. Department of Health and Human Services, according to U.S. Sen. Kevin Cramer, R-N.D. 
North Dakota virus numbers
North Dakota has 3,080 confirmed cases of COVID-19, including 165 in Burleigh County and 65 in Morton County. There have been 2,658 recoveries and 74 coronavirus-related deaths. A total of 197 people have been hospitalized; 35 remain so. State and private labs have conducted tests on 86,880 people, and conducted 131,874 total tests.
Concerned about COVID-19?
Sign up now to get the most recent coronavirus headlines and other important local and national news sent to your email inbox daily.