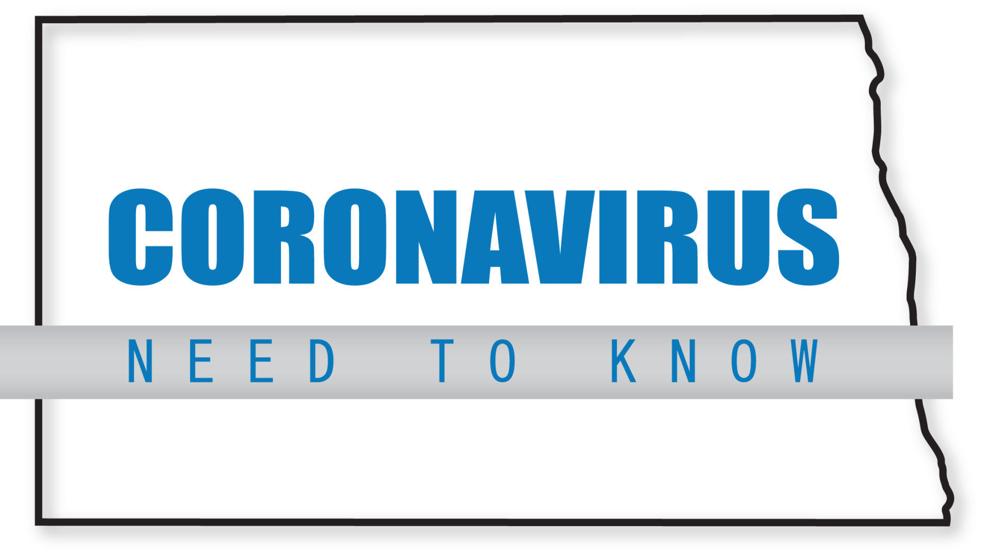 The latest North Dakota coronavirus news: pool closes, business grant, marathons and more.
Hillside pool closes
Hillside Aquatic Complex in Bismarck has been closed to general swimming after a manager and a lifeguard tested positive for coronavirus.
Swimming lessons continue at the facility, according to Parks and Recreation Executive Director Randy Bina and Facilities Manager Mike Wald.
General swimming and lessons continue as normal at Wachter Aquatic Complex and the Elks Aquatic Center. Chlorine in pool water kills germs, and staff at parks facilities regularly clean and disinfect other areas, Bina and Wald said.
Other staff at Hillside who potentially had contact with the manager and lifeguard are being tested and are not working as they await results. It's not known when general swimming will resume. 
Business grant briefing
The North Dakota Department of Commerce has scheduled a briefing on the new Economic Resiliency Grant available to North Dakota businesses.
The session beginning at 11 a.m. CDT Thursday will include a presentation and a question-and-answer opportunity. 
The $69 million effort is being funded through $400 million in federal coronavirus aid recently approved by the state Emergency Commission and the Legislature's Budget Section. The amount is part of $1.25 billion that North Dakota is getting through the federal CARES Act economic rescue package.
The Economic Resiliency Grant Program will dole out grants of up to $50,000 to help businesses implement measures to guard against the spread of COVID-19. A company with multiple locations can apply for up to $100,000. Applications will be considered on a first-come, first served basis. Commerce said it expects the application process to open "soon."
Fargo Marathon
Organizers of the Fargo Marathon have canceled this year's event due to coronavirus concerns.
"Although we had hoped to produce the Sanford Fargo Marathon at the end of next month, we've deemed the risk to our staff, our volunteers, our runners, and the local communities that host our events to be too great to conduct any in-person events in 2020," officials said in a Facebook statement.
A virtual marathon and half marathon are planned.
North Dakota virus numbers
North Dakota has 6,141 confirmed cases of COVID-19, including 839 in Burleigh County and 242 in Morton County. There have been 4,957 recoveries and 100 coronavirus-related deaths. A total of 343 people have been hospitalized; 35 remain so. State and private labs have conducted tests on 150,046 people, and conducted 297,512 total tests.