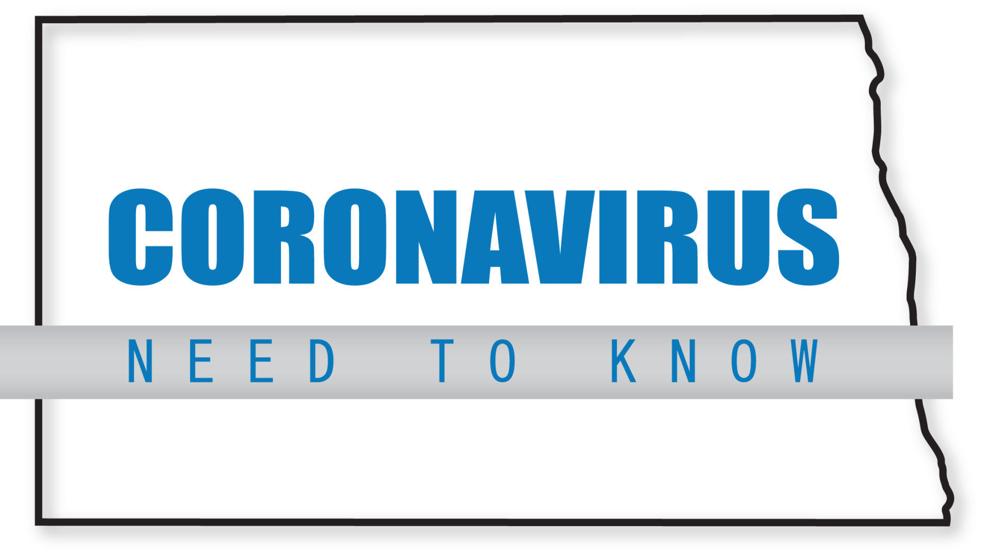 The latest North Dakota coronavirus news: county aid, state aid, funeral aid and more.
Burleigh aid
Burleigh County is accepting applications related to the use of American Rescue Plan federal COVID-19 aid.
Possible uses of the money include supporting the public health response, replacing public sector revenue loss, addressing water and sewer infrastructure and broadband infrastructure, addressing negative economic impacts and boosting pay for essential workers.
For more information, contact Account Manager Justin Schulz at 701-204-7748.
Funeral aid
People who lost a loved one to COVID-19 might be eligible for federal aid for funeral expenses.
The Federal Emergency Management Agency says assistance is available for pandemic-related funeral expenses incurred after Jan. 20, 2020.
Health Department aid
North Dakota's Health Department is getting more federal money for its COVID-19 response.
The U.S. Centers for Disease Control and Prevention recently awarded $1.6 million to the department, according to U.S. Sen. Kevin Cramer, R-N.D.
The money was approved by Congress earlier. It will be used for bolstering epidemiology and laboratory capacity.
Testing and vaccines
A comprehensive list of free COVID-19 testing offered by local public health units in North Dakota can be found at health.nd.gov/covidtesting. 
In Bismarck, PCR and rapid antigen tests are administered Tuesday through Thursday from 11 a.m. to 6 p.m., and Sunday, Monday and Friday from 7 a.m. to 2 p.m., at the strip mall at 2805 Morrison Ave., Suite A.
People who have registered for COVID-19 testing through TestReg.nd.gov now can access results for tests completed after June 10 through a state service called the Citizen Portal. Instructions can be found at https://bit.ly/3jqiudf.
North Dakotans can go to vaccinefinder.org or call 866-207-2880 to see where COVID-19 vaccine is available near them.
Both Bismarck-Burleigh Public Health and Custer Health in Mandan are hosting vaccination clinics and are offering vaccine to the general public.
To register for a Bismarck-Burleigh Public Health clinic, go to https://www.ndvax.org and search for a Bismarck vaccination event. Bismarck-Burleigh Public Health vaccination clinics are held at the Bismarck Event Center. For assistance, call 701-355-1540.
Morton County residents should go to https://www.ndvax.org and search for "Custer Health" or call 701-667-3370 to register for a clinic. Custer Health has a vaccination clinic at 1100 32nd Ave. SE in Units D and E, off Memorial Highway.