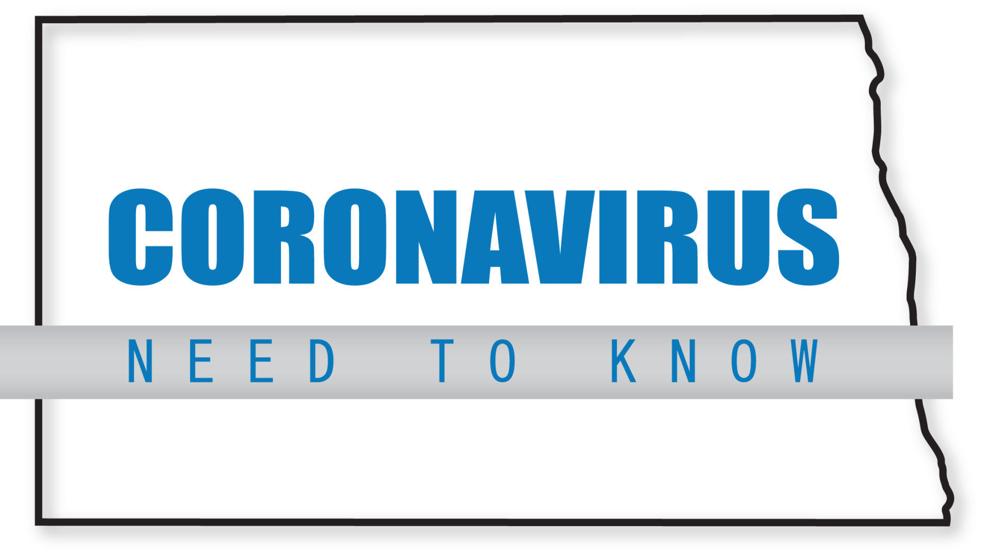 The latest North Dakota coronavirus news: Bismarck library, public testing and more.
Bismarck library
The Bismarck Veterans Memorial Public Library will resume regular hours of operation starting Monday, March 1.
Hours will be 9 a.m. to 9 p.m. Monday through Thursday, 9 a.m. to 6 p.m. Friday and Saturday, and 1-6 p.m. Sunday.
No-contact curbside pickup and virtual programs for all ages will continue as an option. Meeting room access and in-building programs will remain suspended. 
The Gifted Bean Coffee House inside the library also will resume regular hours on Monday, March 1: 9 a.m. to 6 p.m. Monday through Thursday, 9 a.m. to 4 p.m Friday, and 10 a.m. to 3 p.m. Saturday.
Upcoming testing
Coal Country Community Health Center offers testing. People can call the Hazen clinic at 701-748-2256, the Center clinic at 701-794-8798 or the Killdeer clinic at 701-764-5822. 
Emmons County Public Health hosts testing on Mondays by appointment, beginning at 11 a.m. Asymptomatic people should call 701-254-4027, and people with symptoms should call 701-254-4531.
In Williston, walk-in rapid testing for those 18 and older with no symptoms is from 11 a.m. to 1 p.m. Monday in the former Sloulin Airport hangar at 408 Airport Road. Preregistration is recommended, at https://testreg.nd.gov/.  
North Dakota virus numbers
North Dakota has had 99,277 confirmed cases of COVID-19, including 14,553 in Burleigh County and 4,923 in Morton County. There have been 97,114 recoveries and 1,438 coronavirus-related deaths. A total of 3,857 people have been hospitalized; 40 remain so. State and private labs have processed tests on 402,162 people, and conducted 1,624,292 total tests.