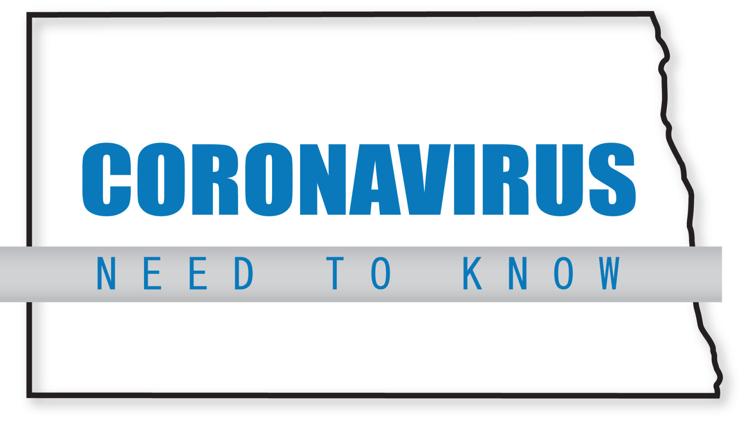 The latest North Dakota coronavirus news: free rapid testing, school schedules, farm aid and more.
Free rapid tests
The North Dakota Department of Health is hosting a free mass testing event in Bismarck this weekend using rapid antigen tests.
The event is from 9 a.m. to 6 p.m. Saturday at Gateway Mall near the Planet Fitness area. People will receive their test results within 15 minutes via a text.
The testing is being conducted in partnership with the North Dakota National Guard, local public health units and community leaders. A similar event is being held in Fargo.
The Bismarck Airport also will host free, voluntary COVID-19 screenings next week using rapid antigen tests. Voluntary screenings for adults will take place on arriving flights Monday through Sunday, with the exception of Christmas Day, and approximately 45 minutes after each flight lands and deplanes. The site will be near the terminal baggage claim area.
People can fill out an online survey at testreg.nd.gov for faster registration.
School schedules
State School Superintendent Kirsten Baesler will not exercise her discretion under state law to require North Dakota schools to close for two days during the 2021-22 school year for professional development training for educators.
"This decision will give our school districts added flexibility in developing their 2021-22 school calendars during these unprecedented times," she said in a statement.
School districts still have the option of allowing teachers and administrators to attend the North Dakota Council of Educational Leaders Fall Conference next October. But Baesler noted that the conference will have a virtual option.
"Local school boards have long been granted broad discretion in setting their school calendars," she said. "Given the current public health crisis, this discretion has proven to be even more important than ever. Additionally, the pandemic has spurred creative ways to deliver professional development enabling all educators to participate remotely from locations across North Dakota."
Federal farm aid 
The U.S. Department of Agriculture has approved nearly $464 million in aid to North Dakota farmers so far through the second round of the Coronavirus Food Assistance Program, according to a federal database.
The program is providing direct payments nationwide to farmers and ranchers impacted by the COVID-19 pandemic. Payments are capped at $250,000 per producer. More than 160 commodities are eligible.
The government has approved more than $12.5 billion in payments in the second round. Nearly 839,000 applications have been approved nationally; nearly 21,000 were from North Dakota. Up to $14 billion is available in this round. The application period ended Dec. 11.
The aid is coming from two funding sources: the federal CARES Act economic rescue package to compensate for losses due to price declines, and the Commodity Credit Corporation Charter Act to compensate for losses due to market disruptions.
North Dakota virus numbers
North Dakota has had 89,557 confirmed cases of COVID-19, including 13,324 in Burleigh County and 4,506 in Morton County. There have been 85,271 recoveries and 1,225 coronavirus-related deaths. A total of 3,349 people have been hospitalized; 144 remain so. State and private labs have processed tests on 368,092 people, and conducted 1,257,587 total tests.