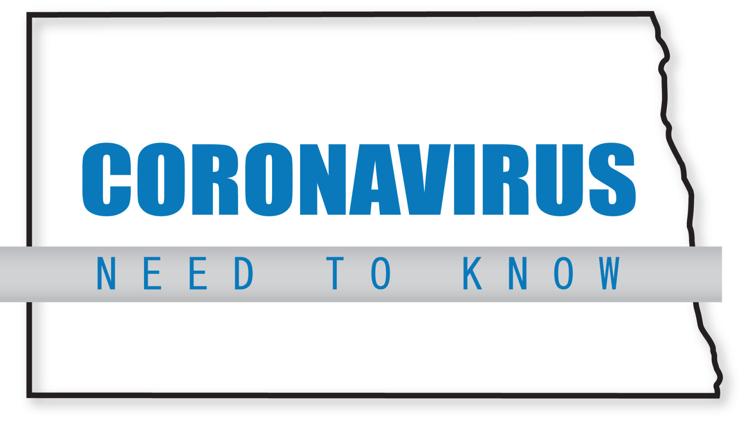 The latest North Dakota coronavirus news: CHI, Medicaid, business survey and more.
Hospital changes visitation
CHI St. Alexius Health has implemented a "no visitor" policy at all of its hospital and clinic locations.
The health system earlier had limited visitations, but managing visitors was challenging, officials said.
"There's nothing more important to us than the health and safety of our patients, staff and providers," President Kurt Schley said in a statement. "Although we recognize the value and healing nature of relationships for our patients and their loved ones, we have become increasingly concerned about the risk of exposure to COVID-19 and decided we needed to do more."
CHI St. Alexius Health urges people to say connected to their loved ones through virtual means, such as Skype or FaceTime. 
There are some exceptions to the new policy: labor/delivery patients can have one partner, neonatal intensive care unit and postpartum infant patients can have two parents/guardians, and pediatric/minor patients can have one parent/guardian.
Care teams will determine visitation for dependent adults needing special assistance from a support person, and for patients receiving end-of-life care.
Community business survey
A survey conducted by a group of Bismarck-Mandan business organizations and government entities found that a lot of local businesses are struggling amid the coronavirus pandemic.
The March 26-31 survey received 436 responses, and 82% said they had experienced a drop in revenue. Only 3% reported an increase.
Sixteen percent of respondents said their business is closed, the majority of them voluntarily.
Seventy-five businesses reported layoffs, and 13 reported terminations.
Medicaid webinar
North Dakota Medicaid will hold a third webinar on Friday from 1-2 p.m. Central time to provide updated information and answer Medicaid-related questions concerning Medicaid services and COVID-19.
North Dakota Medicaid providers, advocacy organizations and other stakeholders are invited to participate.
People with disabilities who need accommodations, including auxiliary aids to participate, can contact Stacey Koehly at 701-328-4807, toll-free 800-755-2604, 711 (TTY) or skoehly@nd.gov.
DSU refund, waiver
Dickinson State University is issuing a 30% refund of dining plan fees to all students who have a dining plan for the spring semester and who have checked out or made a checkout appointment by April 16.
Any refund will first be applied to the student's account should they have outstanding fees.
The university also is providing residential students up to a 30% refund of spring semester housing fees as well as a housing waiver that can be applied toward campus housing in the fall.
DSU, like other colleges and universities in the state, has moved to remote instruction through the end of the semester and called off in-person events on campus, including graduation.
During the virtual checkout process, students will confirm a date in the future when they can come to campus and pick up their personal belongings. 
North Dakota virus numbers
North Dakota has 159 confirmed cases of COVID-19, including 32 in Burleigh County and 14 in Morton County. There have been 28 hospitalizations statewide, 43 recoveries and three deaths. State and private labs have conducted 4,980 total tests, with 4,821 coming back negative.
Concerned about COVID-19?
Sign up now to get the most recent coronavirus headlines and other important local and national news sent to your email inbox daily.