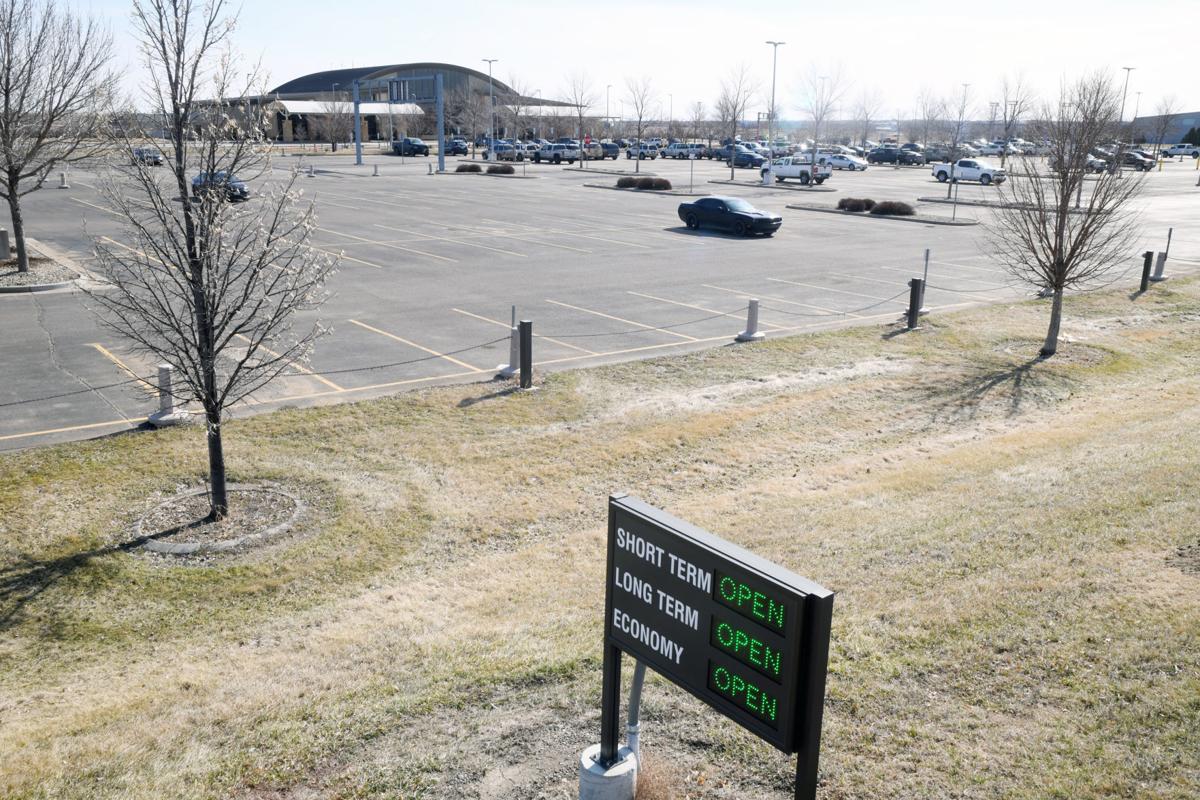 North Dakota's eight commercial service airports during April had their lowest monthly passenger count since record keeping began 40 years ago, the state Aeronautics Commission reported Thursday.
About 5,000 passengers -- or 5% of the normal expected traffic -- flew out of North Dakota's airports during the month. The commission attributed the drop to the coronavirus pandemic.
Historically low passenger levels are expected to continue in the near future as long as mitigation efforts for COVID-19 are in place, though airline passenger levels in North Dakota and the rest of the country have begun to slowly rise this month as communities begin to reopen, the commission said.
"The airports and airlines have implemented additional sanitizing methods in an effort to take every precaution possible for the safety of the flying public," Commission Executive Director Kyle Wanner said in a statement. "Airlines throughout the country have also started to require face-coverings to be worn on flights to help slow the spread of COVID-19. To avoid any surprises, please check the policy of your airline before leaving for the airport."
North Dakota has commercial service airports in Bismarck, Minot, Williston, Dickinson, Grand Forks, Fargo, Devils Lake and Jamestown. All of them saw a drop in boardings in April in excess of 91% compared to the previous year, with the exception of the Williston airport, which saw a decrease of about 88%. Bismarck's airport saw a decline of 95%.
Year-to-date boardings at the eight airports are down 29% overall. They're down 32% in Bismarck.
The Federal Aviation Administration is providing more than $85 million in aid to 53 North Dakota airports through the federal CARES Act economic rescue package, U.S. Transportation Secretary Elaine Chao announced last month. The money is to support continuing operations and replace lost revenue from lower passenger traffic and other business. The Bismarck airport is to receive $20.3 million.
Be the first to know
Get local news delivered to your inbox!