North Dakota's Health Department on Monday reported no new coronavirus-related deaths for a second straight day.
Deaths of people with COVID-19 have tailed off the past two months, after November's high of 500. There were 281 in December and just 60 recorded so far this month. In the past eight days there have been just 27 reported, compared with 81 during a similar stretch a month ago.
The decline in deaths has coincided with a sharp drop in active COVID-19 cases and hospitalizations that many link to a statewide mask mandate and business restrictions that were in place for about two months. Active cases dropped slightly to 1,082 on Monday. Hospitalizations were up just one from the previous day, to 50.
Health officials reported 58 new COVID-19 cases from a low number of tests handled Sunday -- 2,144. Testing typically dips on weekends. The department calculated a daily positivity rate of a relatively low 3.14%.
There have been 96,874 positive cases statewide since the onset of the pandemic last March, with 94,381 recoveries, 3,745 hospitalizations and 1,411 deaths.
Mandan rapid tests
Officials with Morton County, Mandan and the North Dakota National Guard will conduct two free mass COVID-19 screenings using rapid antigen tests on upcoming Thursdays.
The public events are scheduled from 3-4 p.m. this Thursday and next Thursday, Feb. 4, at the Mandan Union Cemetery. People should preregister at testreg.nd.gov.
The tests are only for people who do not have symptoms. People with symptoms can get a free rapid test by appointment by calling Custer Health's Mandan office at 701-667-3370 or toll free at 888-667-3370.
People should approach from the west and enter the site from the northwest corner, where Old Red Trail turns south and becomes Mandan Avenue. Vehicles will travel east into Union Cemetery, and travel around the perimeter before eventually coming into the Mandan Union Cemetery maintenance building, where testing will be conducted. Vehicles will travel out of the cemetery to the south and are asked to leave the area by going south on Mandan Avenue.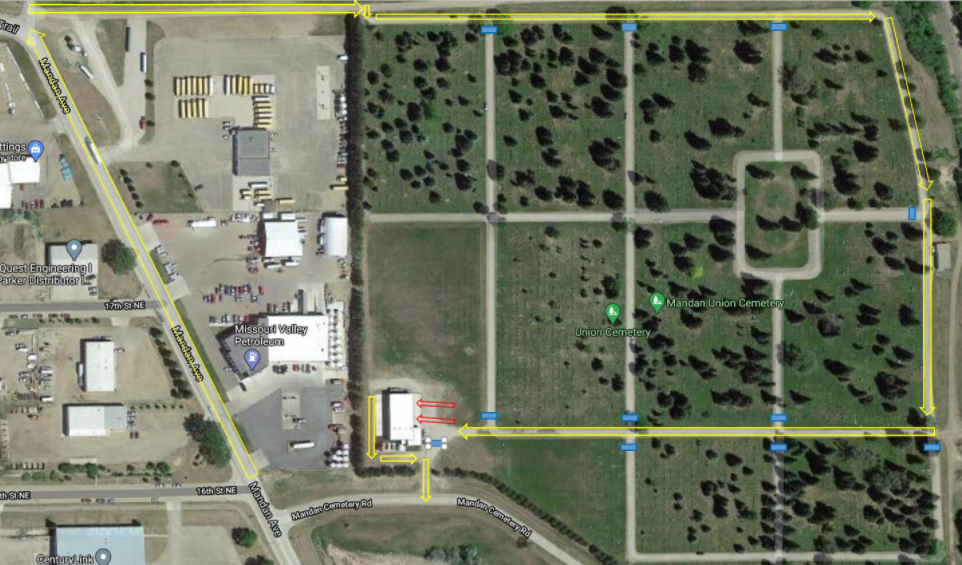 More information
All North Dakota counties are in the yellow "moderate" risk level on the state's five-level color-coded system. The risk level determines coronavirus-related protocols in place under the ND Smart Restart Plan for everything from businesses to family gatherings. Those protocols are not enforced. For more information, go to https://bit.ly/38npUYV.