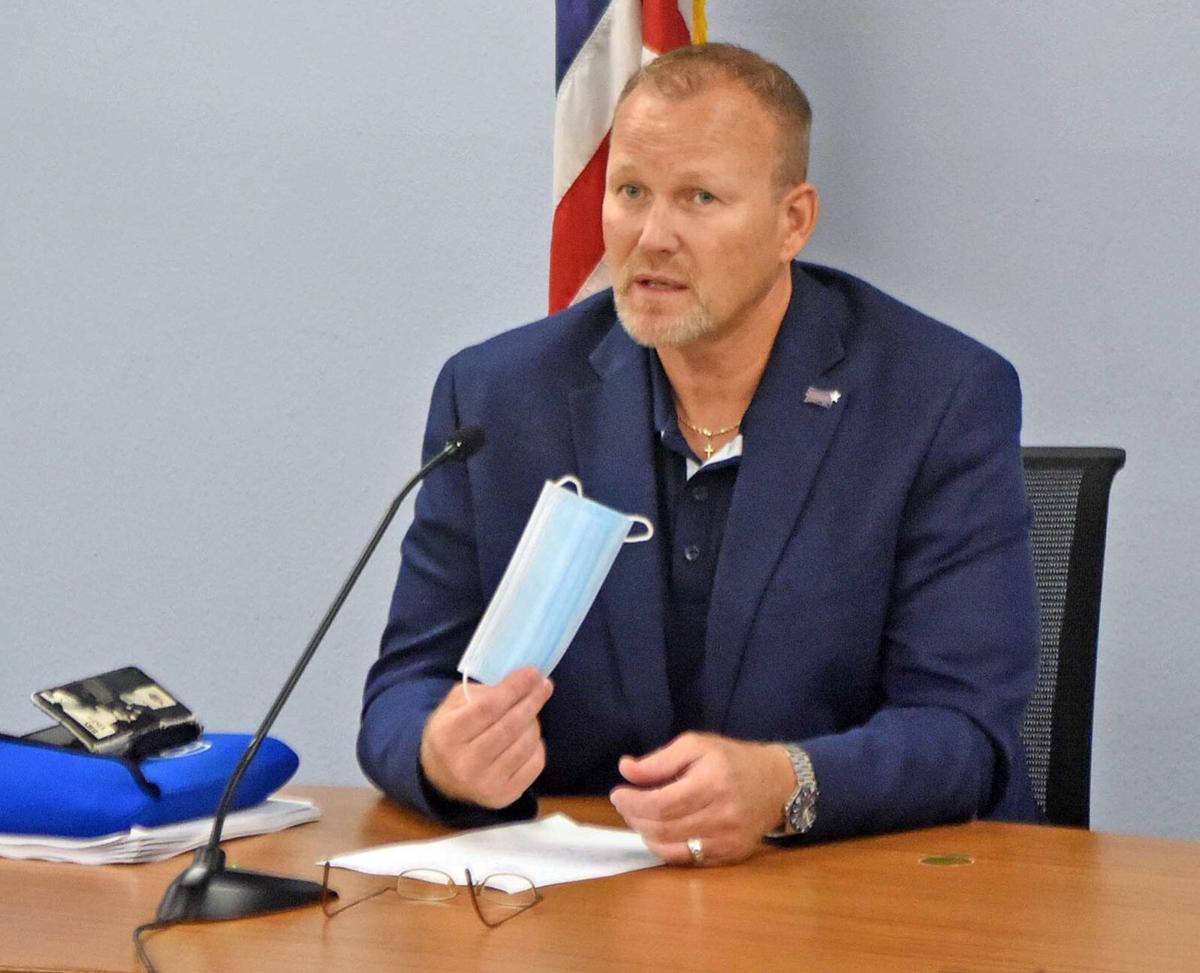 Mask mandates imposed in two North Dakota cities will not prompt one in Bismarck, Mayor Steve Bakken said Tuesday as state health officials reported active cases of COVID-19 have surpassed 1,000 in Burleigh County and 6,000 statewide.
Mandan leaders also said no mask mandate is in the works there. Meanwhile, the state Department of Health said it is behind in contact tracing.
Burleigh's active case total of 1,013 on Tuesday was second to Cass County's 1,365. Morton County had 355. The statewide active case total rose for a 13th consecutive day, to 6,032, a new high.
Health officials reported 1,036 new positive cases, a daily record, raising the statewide pandemic total to 33,666. New cases were confirmed in all but six of North Dakota's 53 counties. There were 219 new cases in Burleigh and 58 in Morton for a combined total of 277, a new high.
The health department also issued a social media plea for the public's help with contact tracing. 
"Please be advised: NDDoH and local public health units are currently experiencing a backlog of COVID-19 case investigations, causing a delay in calls," the post on Facebook and Twitter said. "If you have tested positive for COVID-19, please isolate and inform any close contacts you've had that they should get tested!"
Department spokeswoman Nicole Peske told the Tribune that the backlog is due to the recent spike in cases.
"We have several hundred contacts who have received a positive test result and are waiting for a case investigator to call them," she said. "Our priority is ensuring that people who are positive stay home and isolate."
The new cases statewide were from 5,579 tests handled Monday, making the daily positivity rate as calculated by the state nearly 20%.
The COVID Tracking Project reported that North Dakota has had more than 1,150 new cases per 100,000 people over the past two weeks, which leads the nation, according to The Associated Press. The rolling average number of daily new cases has increased by 70% in the last two weeks, according to Johns Hopkins University researchers.
Mask mandates
The surge in cases prompted city leaders in Fargo and Minot on Monday to require face coverings in most settings, though the mandates carry no enforcement. 
Bakken told the Tribune that Bismarck will not be considering a mask mandate in response to the moves by Fargo and Minot.
"Fargo's mask mandate is not effectual, but you need to make a decision that matches your community," he said.
Bakken said he does not think a mask mandate that carries no penalty for noncompliance would be effective.
"We're better off getting people to do the right thing for the right reasons," he said. "What's next, mandating hand washing? I think not."
Masks are one layer of protection from COVID-19, not a silver bullet, the mayor said. People should be rewarded for doing the right thing, he said, referencing the state health department's recent change in close contact guidelines as a positive step. The new guidelines say that people exposed to COVID-19 don't have to quarantine if they and the person they were exposed to both were wearing masks.
Bakken has said previously that if masks are to be required, the mandate should come from the state, not from local governments. Gov. Doug Burgum has resisted issuing an order to require a statewide mask mandate, though he has encouraged their use.
Bakken and the mayors of Fargo, Grand Forks, Minot and West Fargo wrote a public letter last week urging people to wear masks and take other steps to help stem the spread of the virus.
The Burleigh-Morton COVID-19 Task Force last summer recommended that local governments mandate masks. The commissions for Bismarck and Morton County did not enact mandates. The commissions for Mandan and Burleigh County, which met a week after the previous two, did not discuss mandates because of the other commissions' decisions. Many people in the area believe that mask mandates infringe on personal freedom.
Mandan Mayor Tim Helbling said at the Mandan City Commission meeting Tuesday that he doesn't see a mask mandate coming from that city without "hard and strong" facts about the efficacy of masks. Some commissioners also said they felt a mask mandate would not be helpful because it would be difficult to enforce, or that the city should give businesses and the community as much flexibility to deal with the pandemic as possible, while others felt the commission should take a stronger stance on masks.
Commissioner Amber Larson said she sat in on a call Tuesday with local hospital leaders who expressed concerns about staffing levels in critical care units.
"We need to consider what we can do personally, as elected officials, as business owners to slow things down to help our hospitals, to keep our kids in school, keep our businesses open," she said.
The city has made some changes to ensure employee safety during the steady increase of positive cases in the region. City Administrator Jim Neubauer said employees are encouraged to wear a mask in the building if unable to social distance, and the building inspection department has been moved to a different floor to avoid sharing close quarters with the assessing department.
More daily data
The health department on Tuesday also reported four new coronavirus-related deaths, raising the state total to 412: two Cass County women in their 80s, a Ramsey County man in his 70s and a Stark County man in his 60s. All had underlying medical conditions, according to the state.
Hospitalizations dropped by eight to 145. There were 245 available staffed inpatient beds plus 20 intensive care unit beds in North Dakota on Tuesday, according to state data. There were eight available staffed beds plus two ICU beds in Bismarck: seven beds and one ICU at CHI St. Alexius Health, and one bed plus one ICU at Sanford Health.
Statewide, there have been 26,392 recoveries and 1,301 hospitalizations since the onset of the pandemic in mid-March. The number of state residents tested for coronavirus at least once is at 274,572 and total tests number 776,039.
Active cases in public schools in Bismarck have risen by 16, to 68, according to the district's coronavirus dashboard, which is updated as of Sunday. The increase was equally spread among students and staff. There were 22 active cases of COVID-19 within Mandan Public Schools as of Friday, a slight drop from the previous week.
Burleigh, Morton and 14 other North Dakota counties are in the orange "high risk" level on the state's five-level color-coded system; 15 are in the yellow "moderate risk" level; 17 are in the green "low risk" level; and five are in the blue "new normal" level. The risk level determines what sort of coronavirus-related protocols are in place under the ND Smart Restart Plan for everything from businesses to family gatherings. The guidelines are not enforced.
Concerned about COVID-19?
Sign up now to get the most recent coronavirus headlines and other important local and national news sent to your email inbox daily.