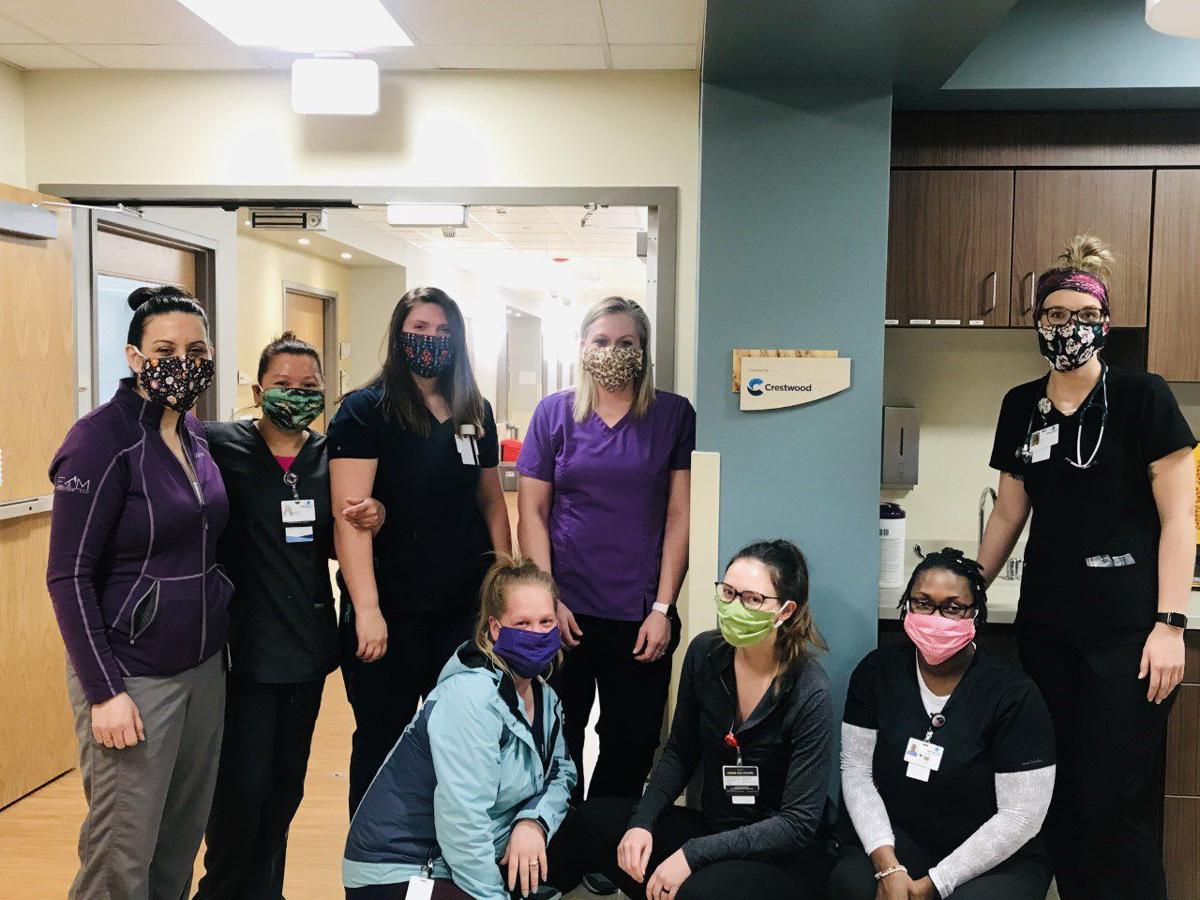 Amid news reports of mask shortages for health care workers, a Facebook sewing circle based in McKenzie County has stepped up to make hundreds of masks requested by McKenzie County Healthcare and other facilities.
Vikki Williams began a Facebook page for sewing and crafts last October to try to meet other people with similar interests.
Not long after the COVID-19 outbreak, members of the group began receiving requests for hand-sewn masks. Members of the group didn't think twice about helping.
In a little less than a week, the group had sewn just over 500 masks, ready to deliver, by appointment, to the various facilities that had requested them.
"That is one nice thing about this community," Williams told the Williston Herald. "Everyone is willing to help. Whether sewing, donating, helping to pick up or drop off, this was really easy. I didn't think it would be that easy last weekend. Everything just fell into place."
The masks the group made are double-layered 100% cotton. Some of the masks even have a pouch where a filter can be slipped in.
McKenzie County Healthcare Systems spokeswoman Lynn Welker said the facility is grateful to have the masks.
Welker said the masks might be used over the N95 and procedure masks to protect them from contamination and extend their lifespan. They might also be used on staff members who need to mask for medical or other reasons, and on patients to limit the possible transmission of germs.
Williams and Welker are aware of questions surrounding the use of homemade masks, but point out that the federal Centers for Disease Control and Prevention are recommending use of cloth masks -- even if it's just a bandanna tied over the mouth and nose -- when there's nothing else available.
Studies of mask use have generally been small in sample size and inconclusive. There is a 2008 study in PLOS One, a peer-reviewed medical journal, that suggested cloth masks, though imperfect, do filter microorganisms roughly half as well as surgical masks. There also was a study in the Netherlands that suggested if a broad swath of the population uses masks, infection rates are substantially reduced. That may be due less to blocking viral particles and more because if an infected person is wearing a mask, it stops droplets that normally come from the sick person when they cough, sneeze or even talk.
Other studies, however, have suggested that the masks can become a vector themselves. If the outer surface of a mask becomes infected, then when a health care worker breathes out, that can push viral particles into the air.
Adding a face shield that covers the entire face can help keep the cloth masks from becoming contaminated, if those are available.
Williams said the group will continue to make the masks for anyone who wants them. They've taken them to nursing homes, veterinary offices and other essential workers.
"All of us have requests from people back home, too," she added. "I do know they are not 100% safe, but if it keeps someone a little safer, it's worth it. This is a time when I think we all just need to respect each other's space. Respect the social distancing, and everyone just do their part so we can get through this quicker and with less impact to people financially."
Be the first to know
Get local news delivered to your inbox!