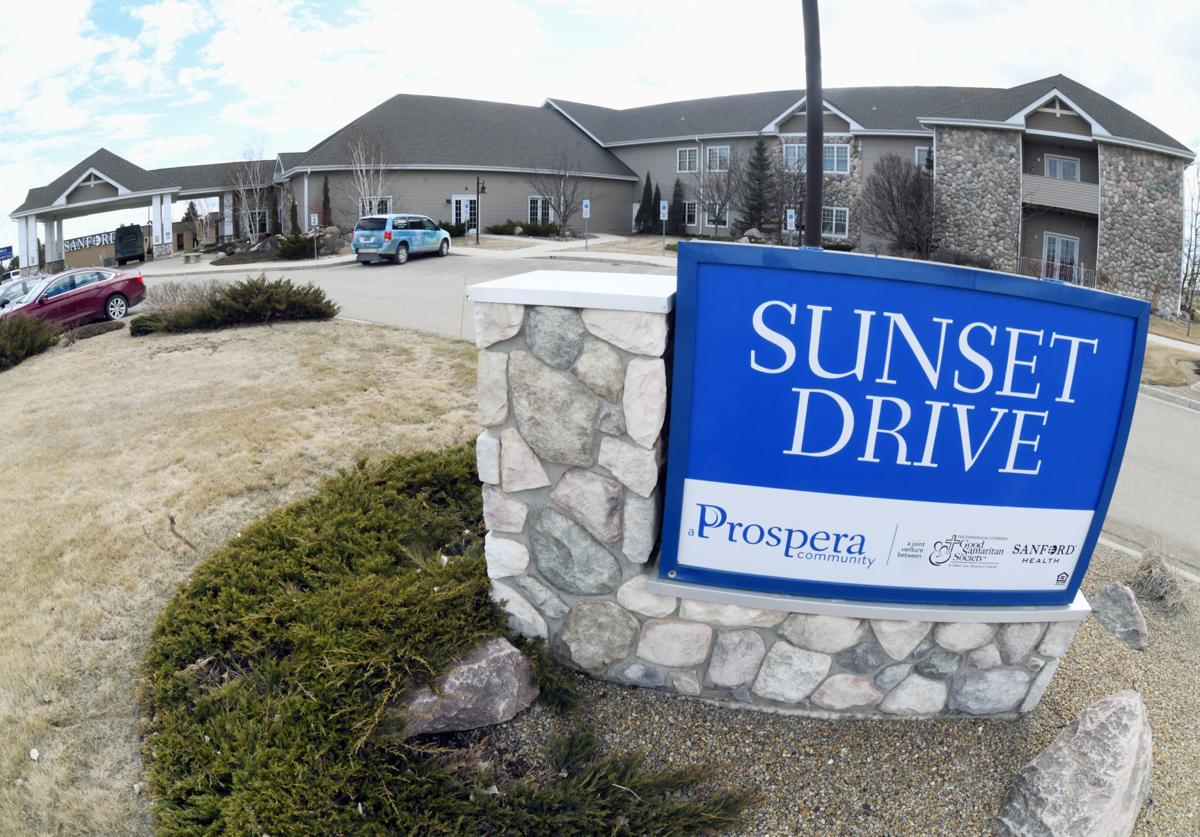 Confirmed cases of COVID-19 are rising in the Bismarck-Mandan area, due to nine new cases reported at a Mandan nursing home and possibly to mass testing over the weekend at the Bismarck Event Center.
Meanwhile, a lawsuit over a shuttered hair salon in Minot has been broadened to challenge Gov. Doug Burgum's authority to prevent people from making a living.
The state Department of Health on Tuesday reported 41 new cases of the coronavirus disease statewide, including nine new cases apiece in Burleigh and Morton counties. That brings Burleigh County's total to 92 and Morton County's to 35.
Recent testing at the Sunset Drive Prospera Community nursing home in Mandan -- where a resident tested positive in mid-March -- has confirmed nine additional cases, five in residents and four in staff members, the facility said in a statement to the Tribune. Results from about 20 more tests were pending.
"We are working closely with the North Dakota Department of Health to help ensure our response plan meets the needs of the rapidly changing situation," the statement said. "We continue to employ proactive measures at the community, including visitor restrictions, health monitoring, screenings and masking." 
The state has reported a total of 11 Morton County cases this week.
Health officials over the weekend tested 661 people at the Bismarck Event Center in a mass testing event similar to those held elsewhere around the state, including in Fargo, Grand Forks and Williston.
However, testing results were caught up in a backlog of thousands at the state lab in Bismarck, when an order of testing supplies arrived over the weekend missing some components. Burgum on Monday said North Dakota State University had extras of the plates used to process tests and was sending 100 to the lab.
The state's Joint Information Center on Tuesday did not immediately respond to a request for comment on whether any of the new Burleigh-Morton cases were tied to the testing.
The new COVID-19 cases reported Tuesday raised the state's total to 1,266. Cass County, home to Fargo, had 13 new cases, raising its state-high total to 643. Williams County, home to Williston, had two new cases, raising its total to 13.
Burke County also had two new cases, and Mercer County had three -- the first reported in that county, which is home to Beulah and Stanton. Grand Forks, Pembina and Stutsman counties had one new case apiece. 
No coronavirus-related deaths were reported for the second consecutive day. There have been 25 previous COVID-19-related deaths confirmed in North Dakota, 18 of them in Cass County. The state Department of Health categorizes deaths this way: 17 cases in which COVID-19 is listed as the cause of death, two deaths in which the disease was not the primary cause, and six cases in which an official death record has not yet been filed. That can take up to 14 days under state law.
A total of 95 people statewide have been hospitalized due to COVID-19; 31 remained so, same as the previous day. There were 19 new recoveries, raising that total to 559. Active cases rose by 22, to 682.
State and private labs have tested 36,421 people for COVID-19, with 35,155 being negative. There were 1,667 tests conducted Monday. The state's goal is to work toward 4,000 tests per day this month and 6,000 daily in June.
There was no scheduled state briefing on Tuesday, as there has been almost daily since the outbreak in the state began in mid-March, drawing thousands of viewers on social media and local TV stations. Burgum announced on Monday that he no longer plans to hold news conferences every weekday. This week he also plans briefings Wednesday and Friday, but that schedule is "not necessarily set in stone for future weeks," spokesman Mike Nowatzki said.
"He's prepared to call a press conference any day if the situation warrants," Nowatzki said.
New lawsuit claim
Burgum's executive order temporarily restricting or closing food and drink businesses, fitness centers, and personal care services such as hair salons in North Dakota to stem the spread of the virus expired last Thursday, and many of those businesses began fully reopening on Friday.
The forced closure of a hair salon at a Minot assisted living facility prompted a lawsuit against the state last month. Somerset Court LLC sued Burgum and State Health Officer Mylynn Tufte in an effort to allow the facility's in-house hair salon to continue providing services to its residents.
The plaintiffs have now filed an amended complaint expanding the scope of the lawsuit and challenging Burgum's authority to shut down businesses.
"It is our view that the recent actions of the Governor have to be reviewed under strict scrutiny because these powers have been used to prohibit persons from the constitutionally protected right to earn a living," plaintiffs' attorney Lynn Boughey said in a statement. "These same actions have taken away the right of businesses to engage in otherwise lawful activities which are protected by both the state and federal constitutions."
Nowatzki and state attorney general's office spokeswoman Liz Brocker declined comment, citing pending litigation.
Concerned about COVID-19?
Sign up now to get the most recent coronavirus headlines and other important local and national news sent to your email inbox daily.