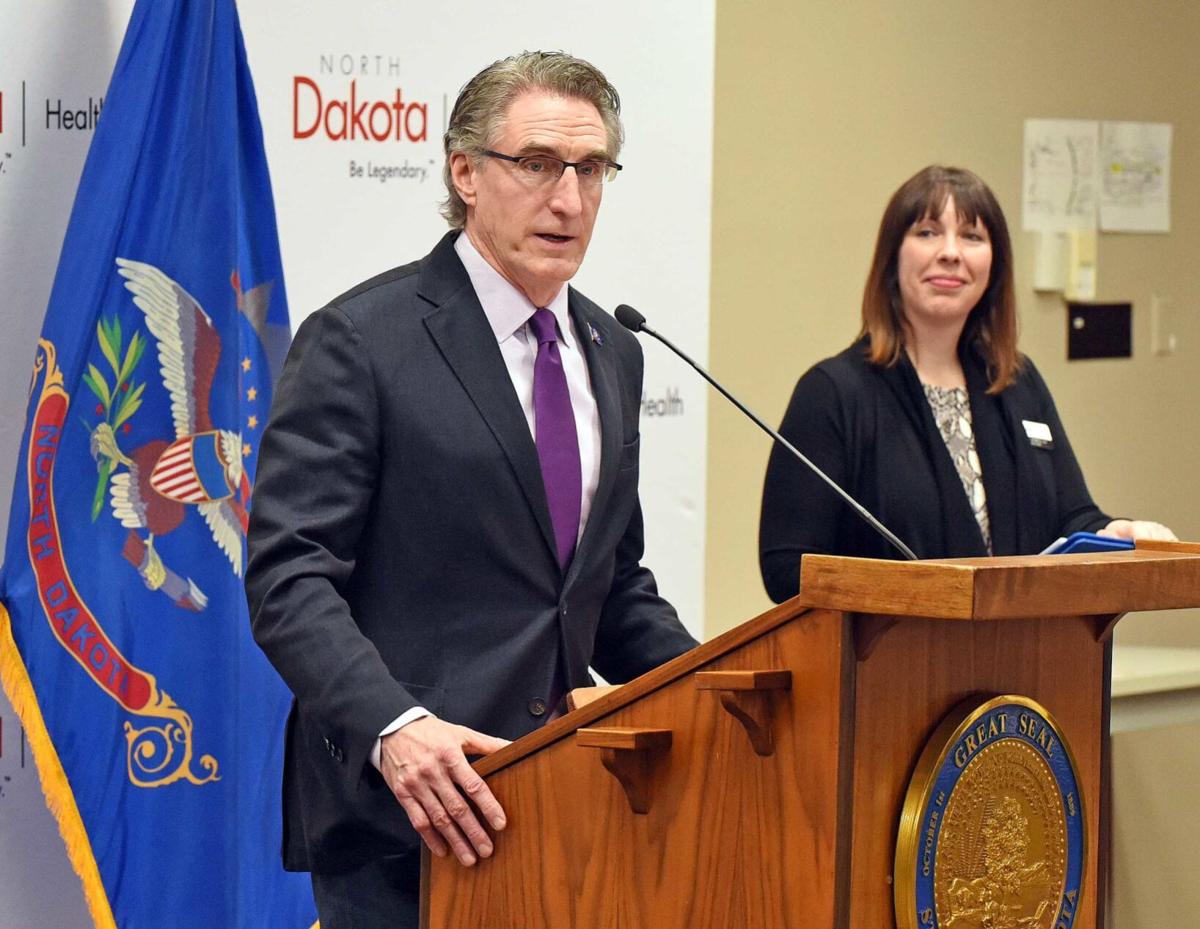 North Dakota's COVID-19 Vaccination Planning Committee met Wednesday to further discuss distribution of a future vaccine as the group neared a Friday deadline for submitting a plan to federal health officials.
Committee members discussed who should receive early doses of the vaccine and how to make sure doses are given before they expire. A COVID-19 vaccine could be available in limited quantities by the end of the year for high-priority groups, with doses being more widely available in 2021, according to North Dakota Department of Health Immunization Program Manager Molly Howell, the committee facilitator.
Emergency room workers and other staff who treat COVID-19 patients, including respiratory care and intensive care unit staff, are being considered for some of the first doses of the vaccine when it's available.
Committee members also talked about ways health care providers could identify and reach out to patients with underlying conditions to let them know when the vaccine is available, including using electronic medical records.
More information on who will be prioritized to receive the first doses of the vaccine should come at the end of the month from the federal Advisory Committee on Immunization Practices, Howell said.
The committee also considered how to avoid wasting doses of the vaccine in case health care providers have extras. A vaccine is expected to have a limited time frame for use. Howell told members that offering any leftover vaccines to other priority groups is better than letting the doses go to waste. The federal government has not yet provided guidance on how to dispose of wasted or expired vaccine doses, she said.
The committee must submit a draft vaccine distribution plan to the federal Centers for Disease Control and Prevention by Friday. Howell said the committee could discuss details of the plan at its next meeting, on Oct. 21.
The state health department is still enrolling health care providers who want to receive vaccine. As of Wednesday, 115 providers had enrolled. The deadline is Oct. 23.
The committee includes representatives from the areas of pharmacy, long-term care, rural health, hospitals, emergency services, and tribes, along with state health, emergency services and human services staff. More than 120 people are members, including Vern Dosch, the state's contact tracing administrator, and Dr. Paul Carson, an infectious disease researcher and doctor in Fargo.
Concerned about COVID-19?
Sign up now to get the most recent coronavirus headlines and other important local and national news sent to your email inbox daily.