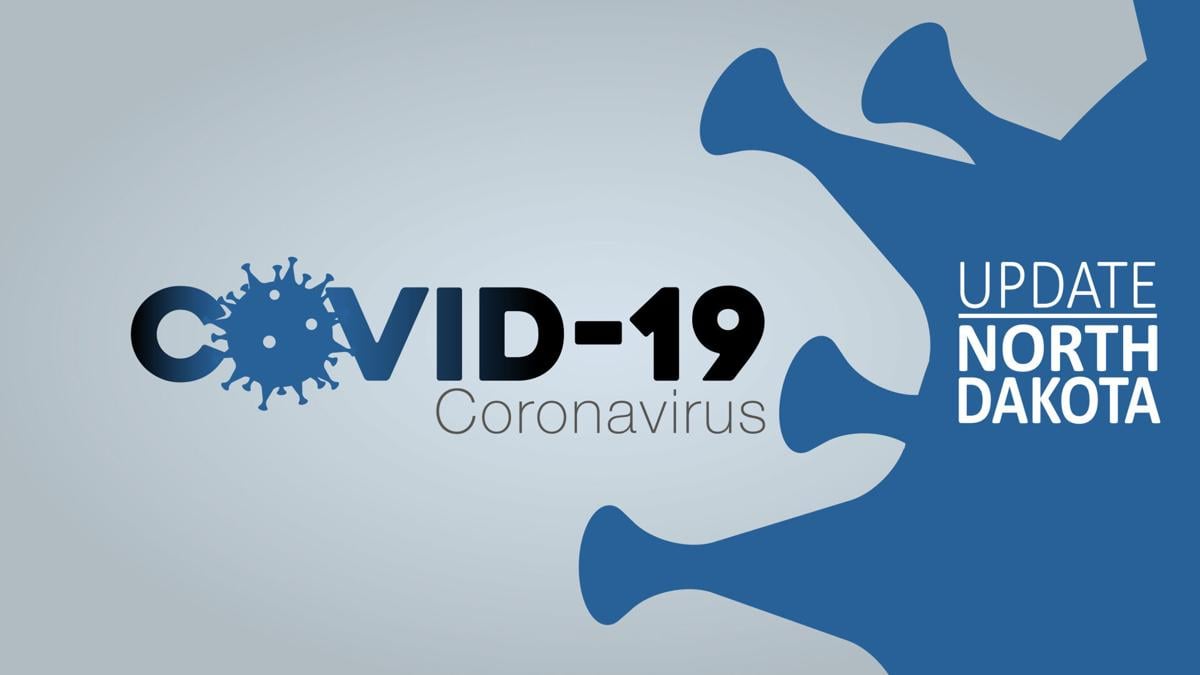 Gov. Doug Burgum on Monday sought to dispel national news stories of North Dakota's rising coronavirus spread surpassing other states, and also announced some changes to guidance.
Burleigh County also logged its 26th death related to COVID-19. Total deaths in North Dakota stand at 170.
Burgum said his administration is eyeing Stark and Williams counties' coronavirus risk levels, citing their positivity rates. State officials will reach out to local entities to discuss their levels of coordination among counties, school districts and universities, and whether they require any state resources. The two counties are in the moderate or yellow-colored risk level.
"We're going to be ready to help out and support them," Burgum said in his weekly public briefing.
Burgum also announced updated guidelines to his ND Smart Restart plan for businesses, including recommending masks and pre-screening and monitoring for employees who interact face-to-face with customers in counties with moderate or higher risk levels. The protocols are not enforced.
"These are guidelines, not mandates," he said.
Burgum has declined to issue a mask mandate, citing personal responsibility and public health education as better avenues for compliance.
"The reason why we're doing this is because we know from the data around the rest of the country that masks work as a way to slow the spread," he said.
He also said the positivity rate goal for local COVID-19 task forces has changed from focusing on reducing their communities' 14-day rolling average below the state average.
The new target is a positivity rate below 5%. The state calculates the positivity rate using all tests completed, not just people who have been tested for the first time.
In a slideshow, the Republican governor also disputed national news stories reporting the Dakotas leading the nation in coronavirus cases per capita, citing states' different testing levels painting "an incomplete picture."
"Certainly in the case of the U.S. with North Dakota representing one-third of 1% of the population of our country, then the few cases that we have here in North Dakota have been, I think, used to try to skew a national story, which the national story is really that the number of cases have dropped by over 25,000 per day in the last few months, so let's keep our eye on that," Burgum said. 
New cases
State health officials on Monday reported another coronavirus-related death in Burleigh County, and active cases of COVID-19 statewide reached a new high.
The death was a woman in her 90s with COVID-19 and underlying medical conditions. The state Department of Health also reported the death of an Eddy County woman in her 80s with underlying health conditions.
Officials reported 255 new COVID-19 cases in 24 counties -- including 42 in Burleigh and 13 in Morton -- bringing the statewide total to 15,831. Active cases statewide rose by four to a record 2,758.
Burleigh County continued to lead the state in active cases, with 513. Morton had 216.
Hospitalizations statewide rose by three, to 65. A total of 646 people have been hospitalized at some point during the pandemic. A total of 12,903 people are considered by the state to be recovered.
The number of North Dakotans tested for coronavirus at least once is at 220,230 and total tests number 546,127, including 4,266 tests completed Sunday.
Burleigh and Morton counties on Monday remained in the yellow "moderate" risk level, which is in the middle of the state's five-level color-coded system. The risk level determines what sort of coronavirus-related protocols are in place under the ND Smart Restart Plan for everything from businesses to family gatherings.
Six other North Dakota counties were at yellow, 13 were in the blue "new normal" level, and 32 were in the green or "low" risk level. The state reviews the county risk levels on a weekly basis.
Concerned about COVID-19?
Sign up now to get the most recent coronavirus headlines and other important local and national news sent to your email inbox daily.